Portugal is famous for this…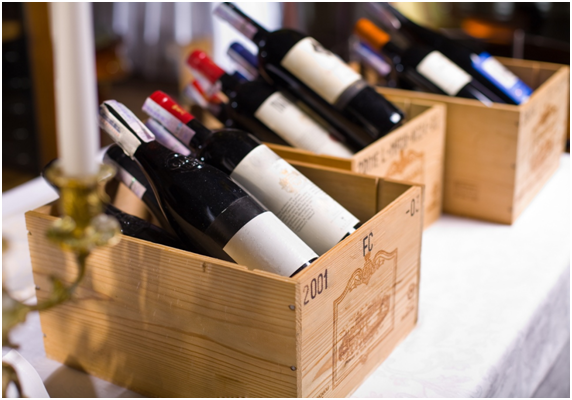 And for this guy…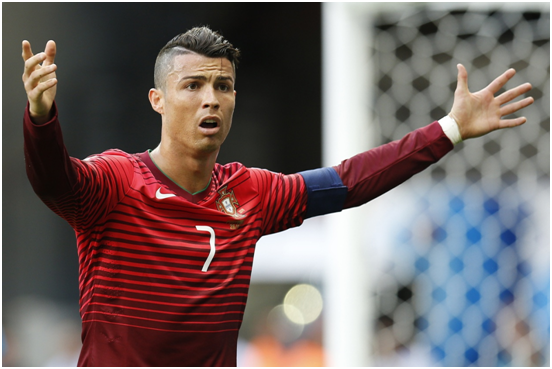 But it's also one of the best places in the world to ride some seriously impressive waves.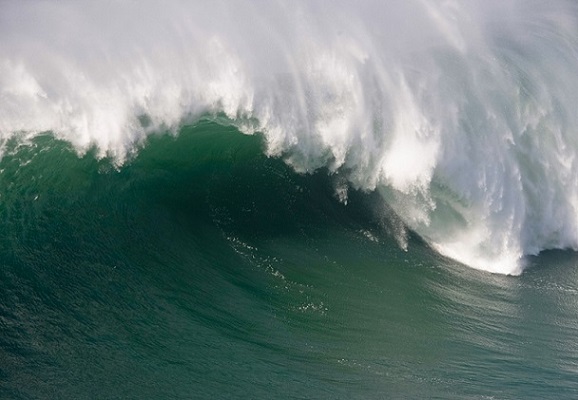 Home to the shores of Nazaré, where monster sized waves have been known to wipeout pro level surfers, the beautiful coastline of Portugal is dotted with some of the best surf camps in Europe. With over 1700km of Portuguese coastline to choose from, we're making your search a little easier by giving you a rundown of the 10 best surf camps in Portugal.
Based in the seaside resort town of Ericeira, Rapture Surfcamp lies just 35km from Lisbon and is situated in a two storey house just a few steps away from Foz do Lizandro beach. Whether you're a total beginner or were ripping waves as a grom, Ericeira is known as one of the most consistent surf destinations in Europe and offers something for absolutely everybody.
Under the guidance of expert instructors, Rapture Surfcamp provides cheap surf lessons for the newbies and will take you to the best surf spots suited to your ability level. If you're looking to take on pro-standard waves, Ericeira is host to two world surfing competitions and also offers excellent left and right-hand reef breaks for those with a little more experience.
Founded in: 2004/2005
Founded by: Simon & Josh
Location: Ericeira – Foz do Lizandro
Nearest Airport: Lisbon
Accommodation: Yes
Website: http://www.rapturecamps.com/portugal-surfcamp/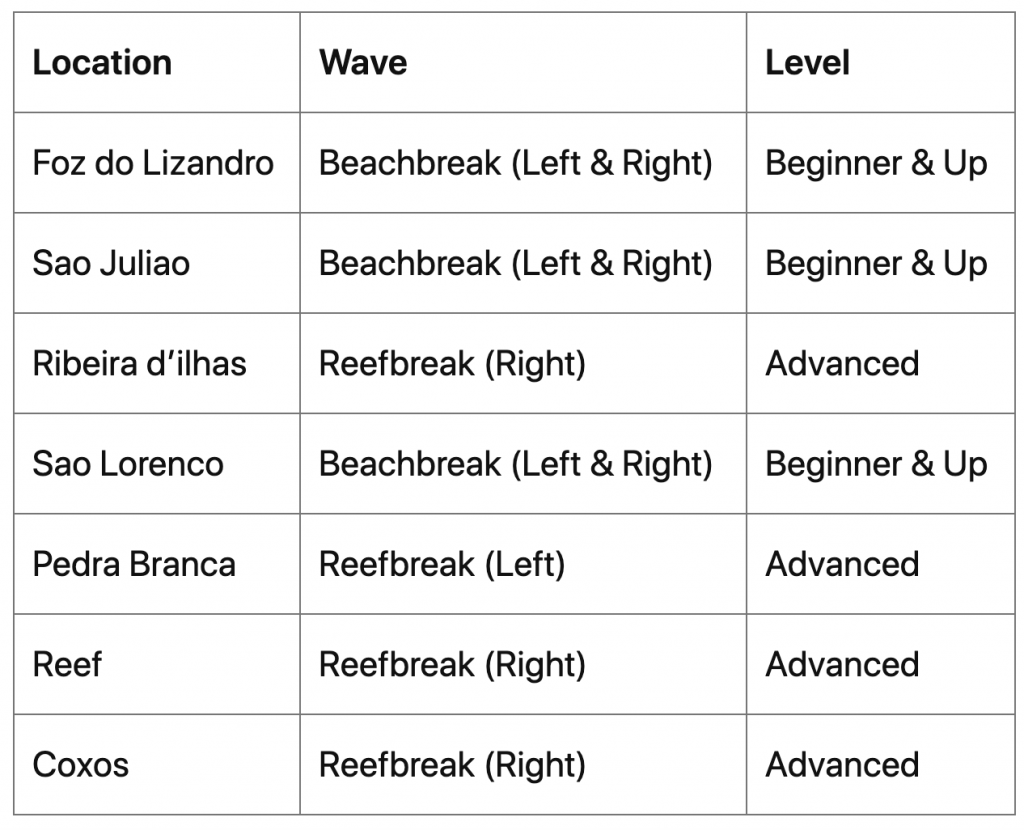 The Baleal Surf Camp is a family run business with a laid-back vibe that suits all budgets and abilities. Located in Peniche, this surf camp has been running for more than 20 years and is known as one of the most loved surf schools on the Atlantic. All of their Head Instructors have full surf rescue and lifeguard qualifications so you know you'll be in safe hands, even if you've never surfed before.
The accommodation is situated just a few minutes away from the Cantinho da Baia surf spot, and with an exclusive beach base located right on the golden sands, you can relax post surf with a chilled beer and the most perfect ocean view. The Baleal Surf Camp welcomes people from all parts of the world and offers a warm vibe that's completely relaxed – perfect for making friends and enjoying your surf break.
Founded in: 1993
Founded by: Bruno Bairros
Location: Baleal / Peniche (90km north of Lisbon)
Nearest Airport: Lisbon (Portugal's capital)
Accommodation: Yes
Website: http://www.balealsurfcamp.com/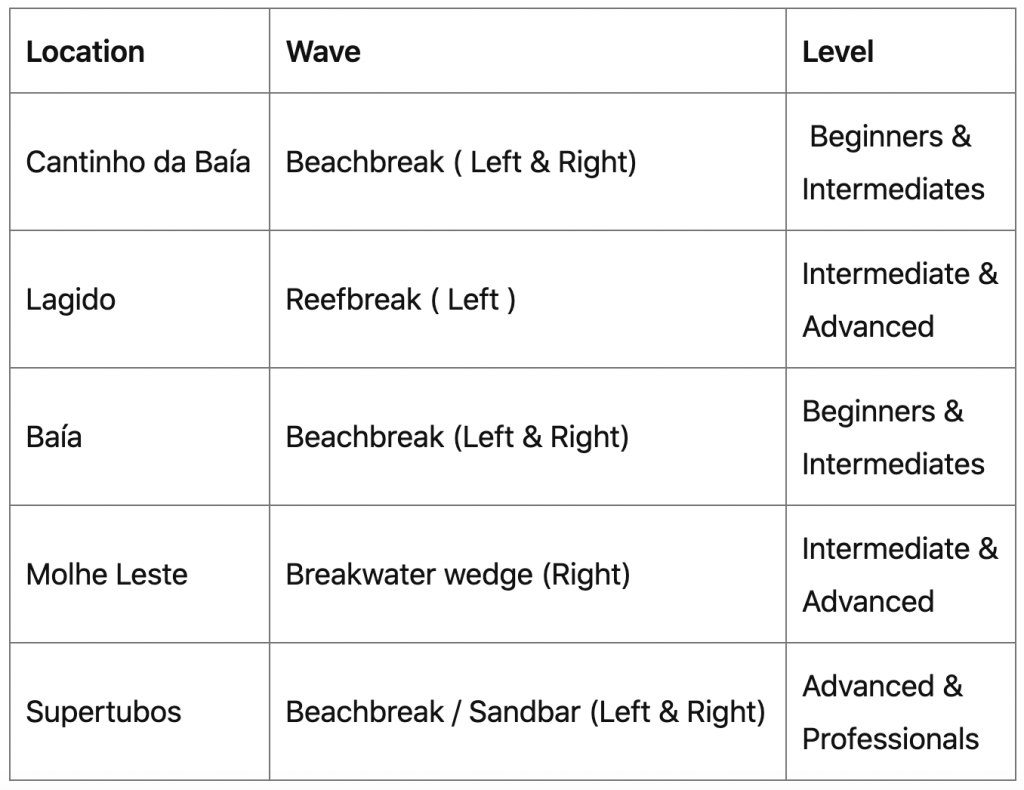 Check out the pricing here.
Located in one of the best surf spots in North Portugal, Surfivor Surf Camp sits on the shores of a small fishing village called Esmoriz. Known for its quality waves and stunning beaches, a friendly community of enthusiastic surfers are always standing by to welcome new visitors. With a beachfront location that's kitted out with everything you could possibly need, the Surfivor Surf Camp is a real home away from home.
Waves here are suited to every ability level and the camp provides equipment and professional surf lessons for those who sign up. Expert coaches offer step-by-step introductions for beginners as well as advice for those who are more experienced and just looking to improve their technique. And if the quality surfing isn't quite enough, you can join Yoga for Surfers to help build core strength and relax your muscles, and take part in other activities such as longboarding, cycling and beach volleyball.
Founded in: 2004
Founded by: Miguel Pereira
Location: Esmoriz, Portugal
Nearest Airport: Oporto International Airport
Accommodation: Yes (Private Rooms, Apartments, Dorms)
Website: http://surfivorcamp.com/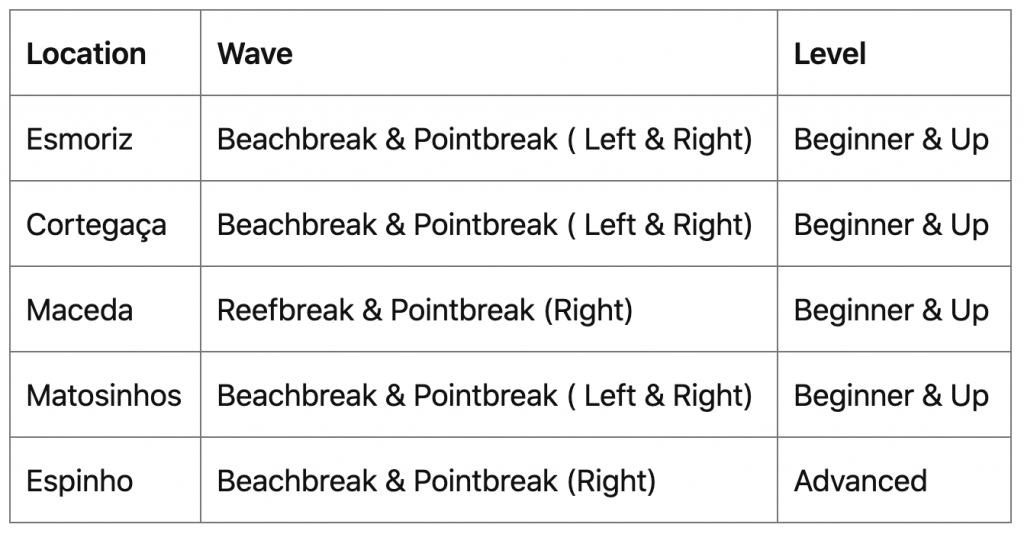 With camps in some of the most renowned surf spots in the world – including Bali, Australia and Costa Rica – it's no wonder Lapoint had to add Portugal to their amazing list of sought-after surf camp set-ups. Located in the European surf mecca that is Ericeira, Lapoint Surf Camp combines stylish accommodation, top-level coaching and quality waves for the ultimate surf holiday.
Lapoint is known for its laid-back, welcoming atmosphere and has a large socialising area where you can interact with other surfers from all over the world. The camp is situated just 15 minutes walk from Ericeira's town centre which is the idyllic setting for shops, restaurants and bars – and also where the Lapoint campers usually meet for a post-surf beer.
This camp offers a whole host of packages from professional coaches tailored to suit every level of surfer, from total beginners to those wanting to perfect their skills. If you're a veteran in the world of surf, you also have the opportunity to explore the area by yourself and catch world class waves without the crowds.
Founded in: 2000
Founded by: Portuguese Surfer Alexandre Grilo and Swedish Snowboarder Sebastian Kjellström
Location: Ericeira
Nearest Airport: Lisbon
Accommodation: Yes (Bungalows, Private Villa & Apartments)
Website: http://www.lapointcamps.com/destination/surf-camp-portugal-ericeira/
The Da Silva Surf Camp offers a real taste of traditional Portuguese lifestyle. Despite being situated very close to the shores of Praia da Areia Branca, this surf camp takes you away from the busy beach scene and to a traditional styled Portuguese cottage in the countryside. With options to stay inside the cottage, in one of the holiday homes nearby or set yourself up with a tent or a campervan, Da Silva's surf camp caters to every budget and preference.
Da Silva's bus shuttle will take you to some of the best surf spots along the sandy coast of Praia da Areia Branca. Here you will be taught by qualified, local surfers who know the waters better than anybody else. All ability levels are welcome and you're guaranteed to have improved tenfold by the time you leave. For those wanting to escape the tourist side and get a real feel for Portuguese life, this is the surf camp for you.
Founded in: 2011/2014
Founded by: Daniel Da Silva
Location: Lourinhã
Nearest Airport: Lisbon
Accommodation: Yes
Website: http://www.portugal-surf.de/surfcamp-en/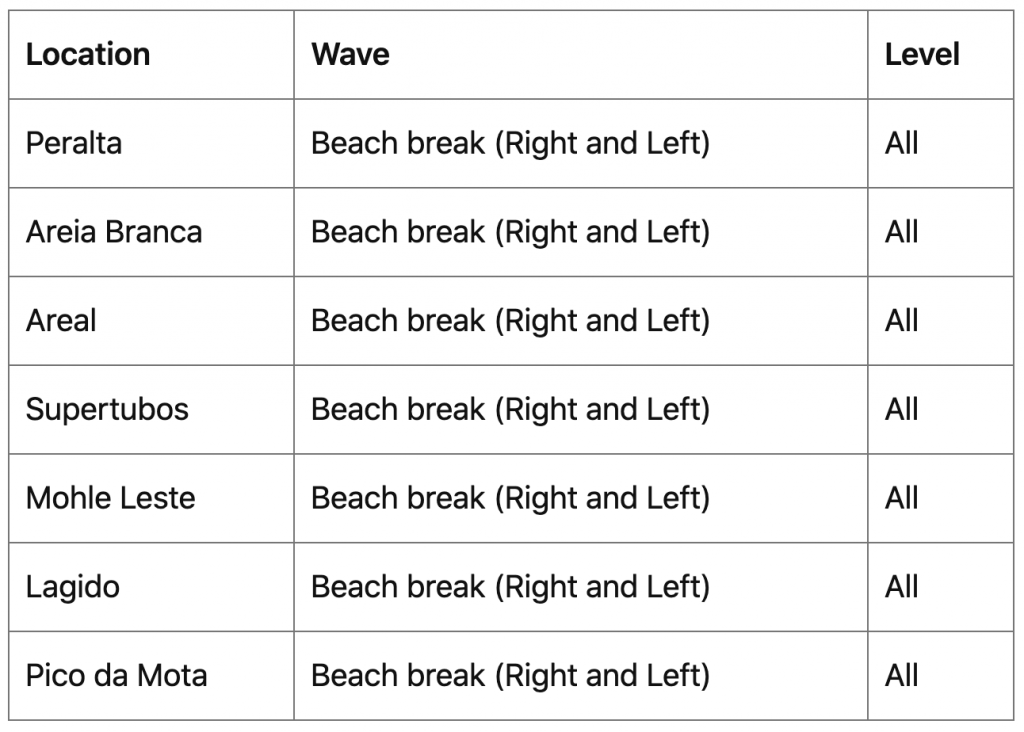 Situated on the South West coast of Portugal, just 150km from Lisbon airport, Alentejosurf camp really does offer the best location for your surf holiday. With a Mediterranean climate and warm waters, the town of Vila Nova de Milfontes is home to an abundance of untouched beaches with the most ideal waves for learning to surf.
Alentejosurf camp provides a variety of packages to suit every skill level. From one-day courses to weekly sessions (and everything in-between), this is the perfect place to learn the basics and hone your technique – this camp is also open during the winter months. And if that's not enough to keep you entertained, the camp celebrates with a BBQ and party twice a week and is also situated near the heart of Portugal's festival hotspot.
Founded in: 2009
Founded by: Sergio Santos
Location: VILA NOVA DE MILFONTES, Region of Swalentejo , SW Portugal SWALENTEJO, SW Portugal.
Nearest Airport: Both Airports , Lisbon & Faro.
Accommodation: Yes, from shared to a double room
Website: http://www.alentejosurfcamp.com/

As well as focussing on the surfing, the Iberia Surf Camp goes to great lengths to ensure your post-surf R&R is totally up to scratch. The Iberia Lodge is located just 200m from Praia das Macas beach and holds everything you need to wind down after a tiring day in the ocean. From games consoles and DVD's to a roof garden and bar, this is the perfect place to spend your time out of the water – The Lodge even features a massage room to help you relax those muscles.
All surf lessons are conducted by fully qualified coaches who will teach you absolutely everything you need to know about surfing, such as wave condition, tide, board safety and general etiquette. Lessons and packages come in a variety of options and the camp is flexible when it comes to days and times, meaning you can pretty much get your own tailor-made surf package.
Founded in: 2006
Founded by: Karin Seelow
Location: Praia das Macas, Sintra, Lisbon
Nearest Airport: Lisbon
Accommodation: Yes
Website: http://www.surfiberia.com/

This family-run surf camp is one of the best in Sagres and ensures every visitor gets the attention and quality teaching they have paid for. The hostel is located just a 5-minute walk from the town centre which is a cultural hub of restaurants, bars and shops – but there's no need to venture into town for entertainment as the hostel itself is home to a tropical garden complete with hot tub, BBQ and ping pong table.
Lessons start in the morning (after a hearty breakfast) and participants are grouped based on their ability, meaning everybody receives the right level of guidance. All ages and skill levels are welcome and the camp provides all the gear you will need. Afternoon lessons take 2 hours and are finished off with a beer on the beach watching the sunset – bliss.
Founded in: 2003
Founded by: SARA SOUSA , LUIS SOUSA, Celso Silva
Location: Sagres
Nearest Airport: Faro
Accommodation: Yes
Website: http://www.sagres-surfcamp.com/

Located on the South West coast of Portugal in the Costa Vincenta, Arrifana Surf Lodge sees the consistent, year-round Atlantic swell and is in one of the best areas for surfing. With sandy white beaches as well as point and reef breaks, this area is ideal for surfers of all levels – even those looking for more challenging waves. Lessons are taught by certified instructors and are even open to those who aren't staying in the lodge itself. There are no more than 8 students per lesson meaning every individual can benefit from excellent, personal tuition.
The lodge is a quaint, Portuguese villa situated just a 5-minute drive from the beach. With shared lounge and kitchen facilities, as well as two large terraces with spectacular ocean views, this is the perfect place to unwind after your session and get to know your fellow surfers.
Founded in: 2007
Founded by:  Sarah & Aldo Sprong
Location: Arrifana, Aljezur, Portugal
Nearest Airport: Faro
Accommodation: Yes. private & shared accommodation
Website: http://www.arrifanasurflodge.com/

Praia do Amado, in the Algarve, is home to the Amado Surf Camp. With two primary locations (Carrapateira and Sagres), this surf camp offers a variety of accommodation at a range of prices to suit every preference. Visitors can opt to stay in a two-person bungalow, hire a room or a bed in a dorm in the surfhouse, or get right back to nature with a tent in the luscious green valleys.
All equipment is provided and lessons are carried out by top level surfers who know the waters better than anybody else. Whether you're a total beginner or see yourself as a bit of a pro, Amado Surf Camp will help you learn, develop and absolutely nail those skills during your stay.
Founded in: 2000
Founded by: João & André Lourenço
Location: Carrapateira
Nearest Airport: Faro
Accommodation: Yes
Website: http://amadosurfcamp.com/

More from Surfdome: