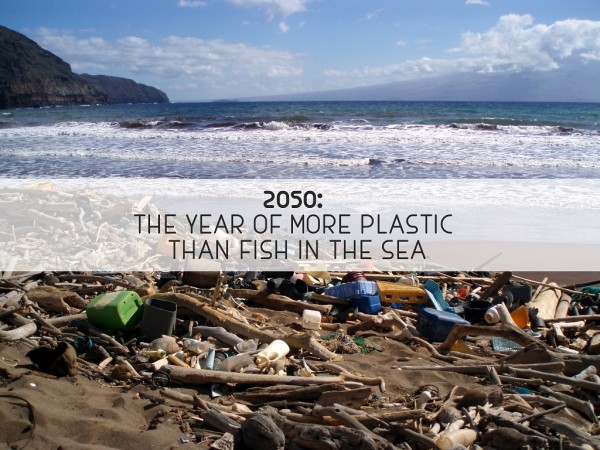 The Ellen MacArthur Foundation has conducted a recent study which was published by World Economic Forum. It brings a startling prediction for the world's oceans: that by 2050, there will be more plastic (by weight) in our seas than fish.
It sounds crazy, right? Well, let's just take a moment to think about that… In just a few decades, our frivolous use of plastic will essentially outweigh all of the fish in the sea. According to the report, as it stands more than 70 percent of the plastic we currently produce finds its way to canals or landfills, and over the last 50 years, the world's use of plastic has increased twenty-fold.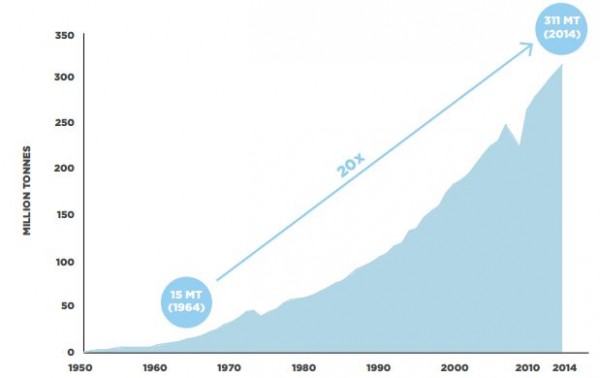 It can't be that bad, can it? Simply put – yes it can. In the time it takes you to make a cup of tea the equivalent of 5 rubbish truck's worth of plastic will be dumped into the ocean. The inevitable population growth coupled with our rapid consumption of plastics means that come 2050 that statistic is estimated to quadruple; that's 4 rubbish trucks worth per minute! But this has further implications, it's not just the fish getting the shit-end of the stick. It has been estimated that nearly every seabird on earth has at some point in their lives ingested plastic.
So what can we do!? It all sounds futile, right? Wrong! It would be nieve to suggest that if we all boycotted plastic bottles and switched to reusable ones that this would eliminate the problem. To really stop the tide of such an eco-disaster we're going to need more input from the higher powers (no, I don't mean through prayer), we're going to have to rally together and ensure that governments, businesses, and thought-leaders force this change through comprehensive change and pro-active recycling. Here at Surfdome, we've cut out all plastics from our operations, you can read more about this here.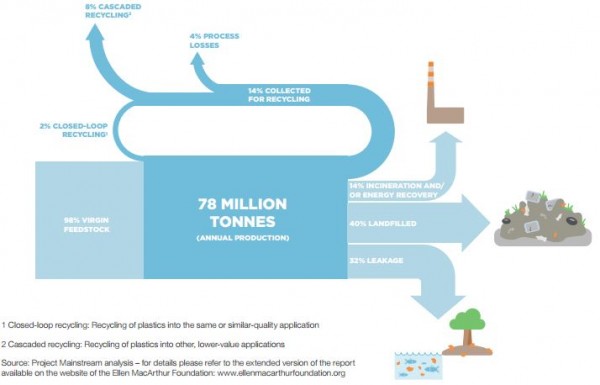 It's going to take a nearly complete overhaul of the way we view plastics, the quantity in which we produce them and the ways in which we get rid of them. Does this mean that we'll completely divert this horrid prediction? We'll never know unless we all make a conscious effort to implement change – not just at home, but across the planet.
---