The competition in the world of extreme sports is always tough, but going up against able bodied competitors when you're in a wheelchair must be a whole different story. Not for Aaron Fotheringham. Donned with the nickname 'Wheelz', Aaron doesn't see his wheelchair as a daily hindrance, instead he says 'it can actually be something really fun, honestly they're just wheels stuck to my butt…how can that not be fun!'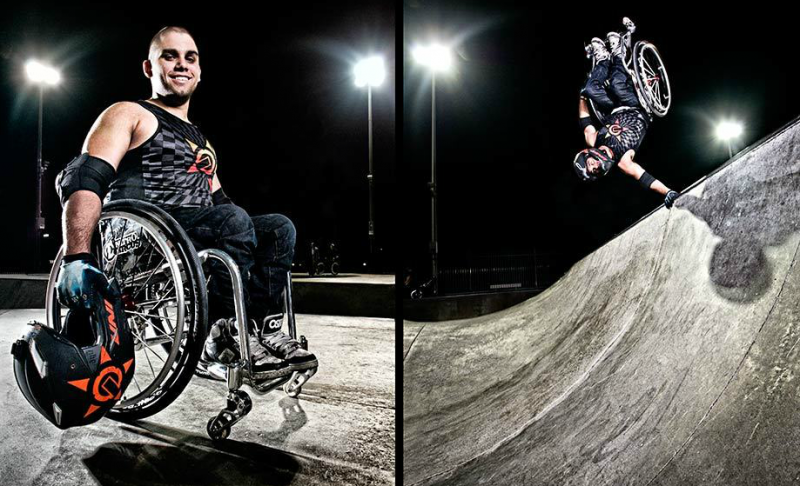 Born with Spina Bifida, Aaron Fotheringham would never let his disability stand in his way and spent his early years racing up and down the hall in a Superman cape on his crutches. Then, at the age of 8 and inspired by his BMX mad adopted older brother, Aaron hit the skate parks in his wheelchair.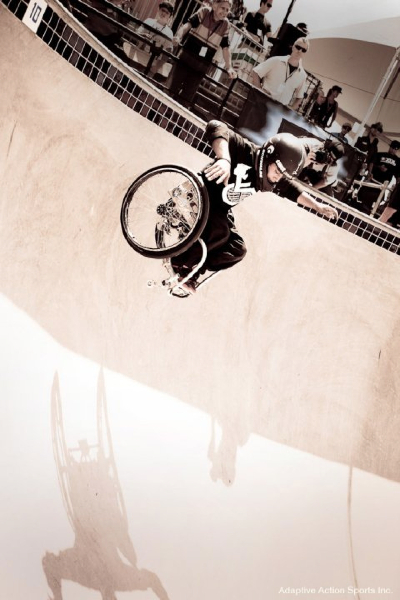 Finally discovering something that he really loved, Aaron spent years carving every skate park he could find and even won several BMX free style competitions. But he's come a long way since then. In 2006 he landed the first wheelchair backflip, in 2010 the first ever double backflip, and the first frontflip in 2011. One of his more recent marvels was jumping and landing a 50ft gap off of the Mega Ramp in Brazil in late 2012.
Aaron's unbreakable determination and absolute fearlessness (not to mention a few broken teeth) has seen him totally change the world's perception of wheelchair users in extreme sports. Now mentoring young wheelchair users, and travelling internationally speaking and performing in front of thousands of people, Aaron has rightfully become a true inspiration to people with and without disabilities the world over.
Aaron Fotheringham will be hitting the UK soon with the Nitro Circus European Tour 2013. You can catch him at the Manchester Arena (26.11.13), Birmingham National Indoor Arena (28.11.13) and London Earls Court (29.11.13).