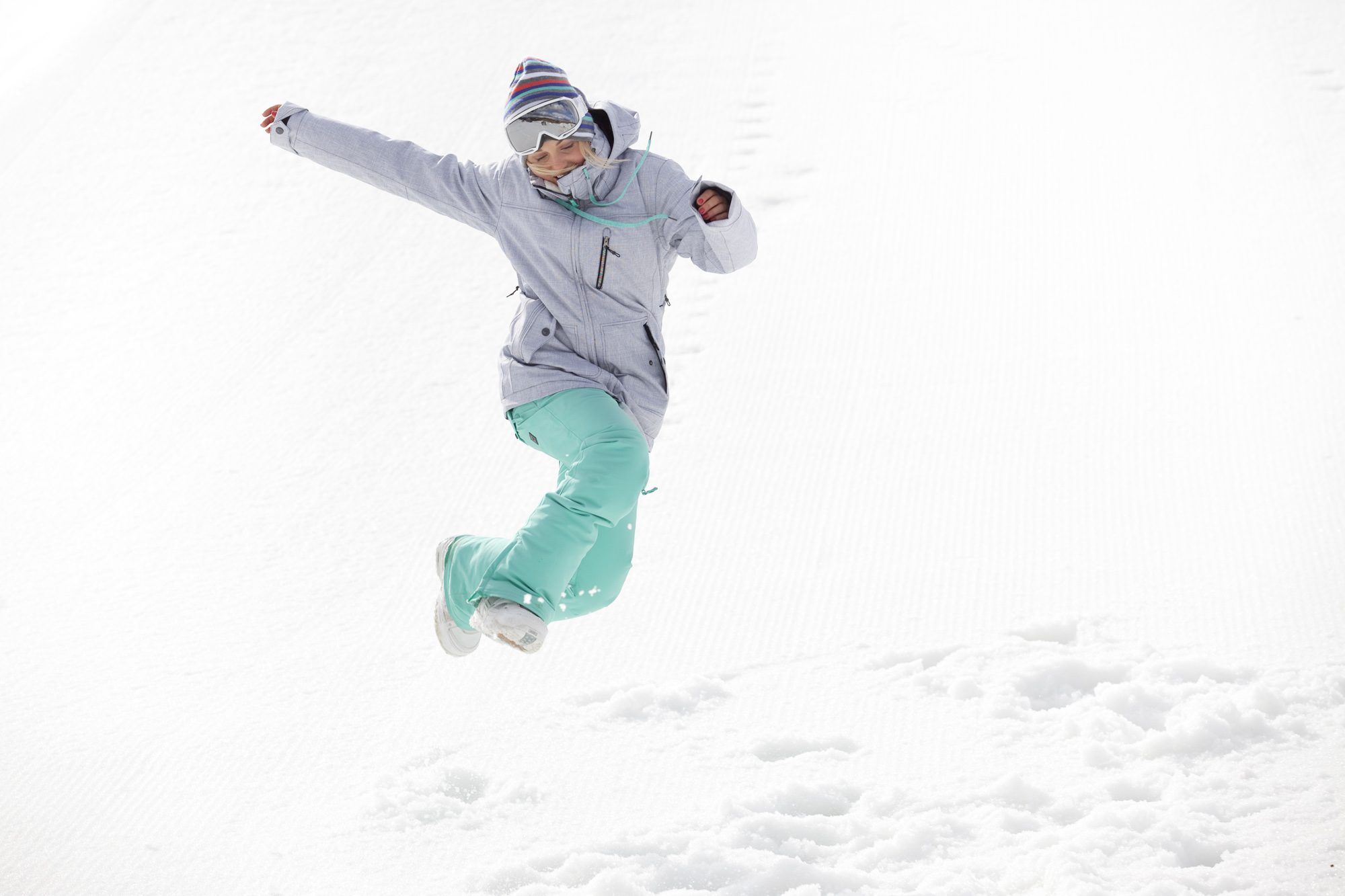 Aimee Fuller is fast becoming one of our favourite figures in snowboarding. The 22 year old Brit has been storming the snowboarding scene since moving to America at the age of 12. Here, she was spotted by none other than Roxy Pro Erin Comstock and as a result was quickly snapped up to represent the action girl brand herself.
Hours of intense practice and bounds of enthusiasm has seen Aimee place 1st at the Dachstein Pleasure Jam for two consecutive years, as well as finishing in the top 10 at last year's X Games in Tignes. Now, as the name 'Aimee Fuller' is muttered more and more frequently in the snowboarding community, it's clear there's a bright future ahead of this young hopeful.
With her sights set on the 2014 Winter Olympics in Sochi, we caught up with Aimee to see how she's been preparing and what's in store for the season ahead.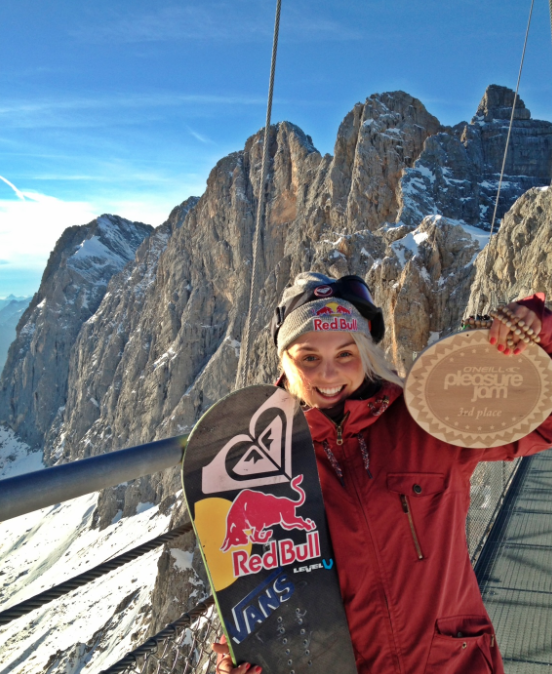 Let's start by saying congratulations on your 3rd place at this years Dachstein Pleasure Jam. What a way to start the season! Has this achievement got you even more hyped for the competitions ahead?
Yeah it's a great way to start the season having a little taste of the podium action! It's good fun, but I am just having a blast on my board right now, so excited for the next trips and events coming up in the next few weeks.
We're psyched to see Slopestyle making an appearance at the 2014 Winter Olympics, what do you think this will do for the snowboarding scene, especially for Brits?
I think it's a huge opportunity to show the world what snowboarding is all about and how fun it is. We have a great team and I can't wait to see some of my best friends out there competing, I hope we can inspire people to get involved.
We're sure you've got your eyes on qualifying for the Winter Olympics, so what are you doing in preparation for this? Do you think there could be a medal with Aimee Fuller's name on it?
I am just on my board as much as possible. When I am at home it's all about really relaxing along with smashing out the gym sessions, staying injury free is key for me. I just keep enjoying it and hopefully the rest will happen.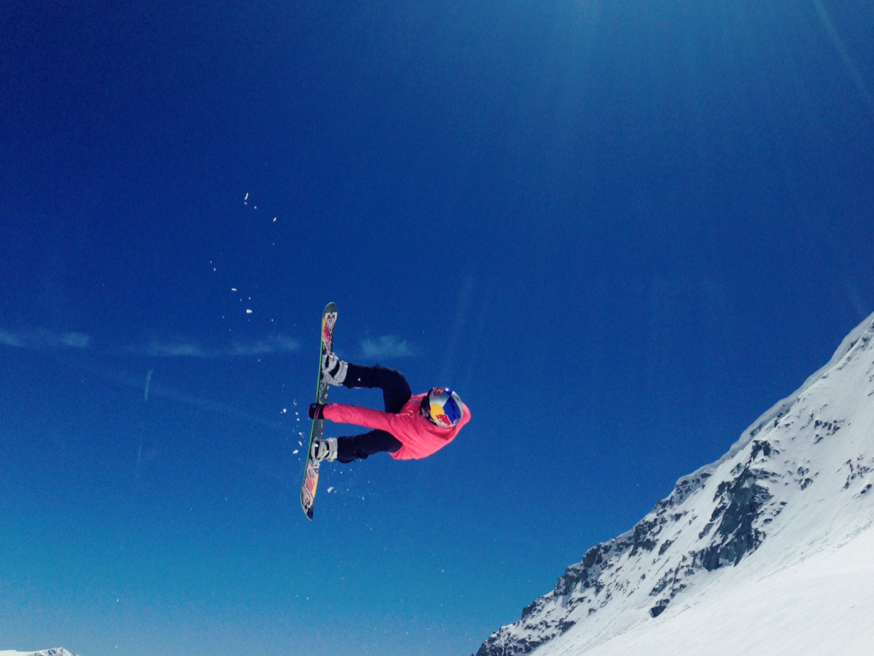 What else do you do to get amped for a big comp? Any routines you go through or tracks you listen to beforehand?
Music is key in the morning, get amped up, and the night before I always sleep in my contest bib and wear my lucky socks.
You're up there with a very small handful of women to ever land a double backflip. What's the next big trick you're hoping to nail?
That's something I have started prepping…you will have to wait and see.
Where is your favourite place to ride and why?
I love Austria in the autumn, it's close to home and I love the glaciers at the start of the season. It's fresh, exciting and you can have a glacial dip in the lakes after riding. In the spring Mammoth (California) is the best…warm, slushy shred in a hoodie, can't beat it.
We loved the first two episodes of 'Full On' and can't wait for the rest to drop! You seem completely at ease in front of the camera, do you think this could have been a career option had you not been so talented on the snow?
I've never really thought about it, I love filming when I am snowboarding, so it's a pretty good combo!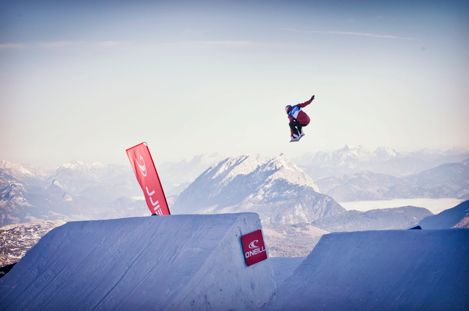 Your pre-season in Colorado looks grueling but ridiculously fun. What's your favourite and least favourite thing about getting back in shape?
The hardest is when you are on the road and not getting the good food. That's when I tend to go off track so it's just about being disciplined and keeping a good gym regime going that fits with the travel schedule. I guess my favourite thing is how you feel after you have done a work out or been out on the slopes and you have got that new trick on lock!
Say you could design a board with absolutely anything on it, what graphic would you choose to set your board apart from the rest?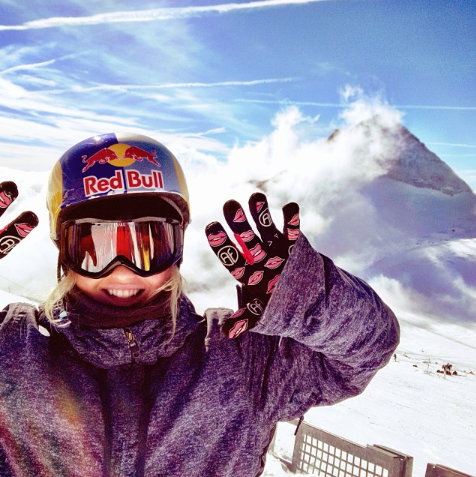 Something bright, it would be simple though and have some sort of loud writing on it. Black base with hot pink Roxy! haha. Or some sort of tropical island on the top sheet.
If you could swap lives with any other person and see them shredding in your place, who would it be?
My bro!
Finally, any shout outs?
Shout outs to my sponsors, Roxy, Red Bull, Vans, Level, TSA and family for supporting me. Couldn't have a better crew and I'm buzzing to get out to the US next week.

Big thanks to Aimee Fuller for the interview, everyone at Surfdome is rooting for you to get that spot in Sochi!