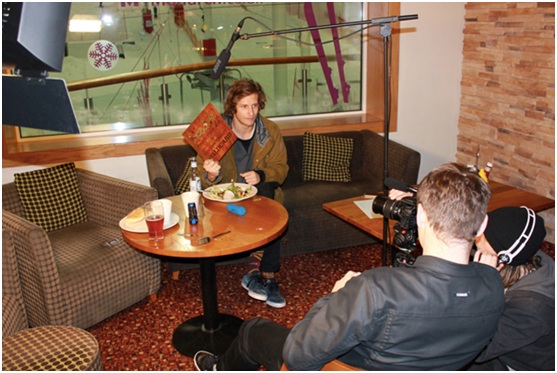 Every so often we get awesome people to go a guest blog for us. This time it's the turn of Dan Wakeham from Head Freestyle (Head Freestyle FB page). He had a little chat with Alex Tank the German rail king who was over to find some talent to bring to the Jib Factory event he runs. Many thanks Dan. 
 
Alex Tank is a 24 year old snowboarder from Munich in Germany. He has been snowboarding since he was 11 years old. People have been eagerly awaiting his arrival to the UK and while he tucks in to his dinner, the press move in to hear what he has to say. He tells how he feels that contests are not for him. Alex took to filming movie sections as he feels creating a good section is something that people can hold on to forever, where as wining medals in competitions soon gets forgotten.
So this brings me on to my first question. "You say that you don't like competitions but you run your own right?" Alex runs an event in Germany called the Jib Factory and he is quick to bring me up to speed.
Alex says loudly with passion: "This isn't a competition! The Jib Factory is a session where I invite 20 riders from around the globe to come and ride. There is no format or timetable. It is a session! We all ride together in the spring sunshine, drink beer and have BBQ's. At the end, everyone writes the name of a rider who they think has killed it the most and drops it in to a box. These names are counted up and that's how we choose a winner. More like a man of the match! It is also a great opportunity to get some great photos and video footage."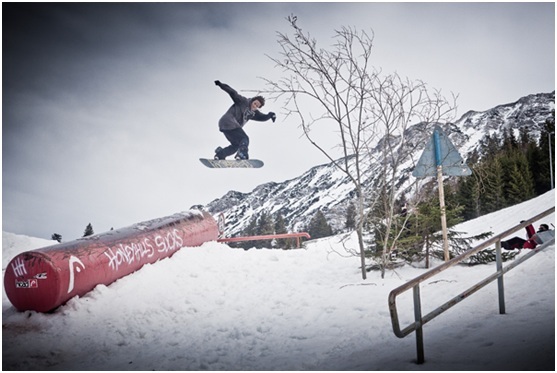 Dan: So why you have come to the UK today?
Alex: Due to the UK's snowdomes, there is some great talent and an amazing rail riding scene. I am here to invite a rider to come and join us at the Jib Factory.
D: What will you be looking for?
A: I am looking for style and ability. I want to find a rider who can come to the event and be a true representative for British rail riding.
D: Why did you choose Hemel?
A: I chose to come to this event as I have been to Hemel before. I know that they have a good park building crew and that the Head brand is well received in this area.
D: So let's talk about you, why don't you like competitions?
A: I don't like the vibe; you stand around and loose your flow. Jam sessions are the way forward because you keep your rhythm.
D: What is your favorite type of rail?
A: I like classic straight down rails, you can be busy for hours on that one
D: What tricks do you like?
A: I like simple tricks done well, so for instance, a board slide should be at a 90-degree angle to the rail and held in that position with style till the end.
D: Have you fallen down a lot of stairs in your life?
A: I have certainly had a lot of stair massages!
D: What's the biggest set of stairs that you have fallen down?
A: Well I nearly fall down the escalator in London today while dragging my board bag through the tube!
D: What are your favorite places for park, powder and urban rails?
A: For Park, I like Big Bear in California. They have it good out there! For powder I like it around my home. I have had plenty of years to explore and find the secret spots. And for urban riding, I would say Helsinki and Quebec. Both these cities are full of snow and there are so many rails to hit.
D: Is there anything you would like to add?
A: Snowboarding is fun and although it is a sport it becomes more than that. Snowboarding is a lifestyle and you only need to attend an event like this one here in the UK to see that there is such a cool scene. I look forward to inviting one of these riders to the Jib Factory but it wont be easy to choose!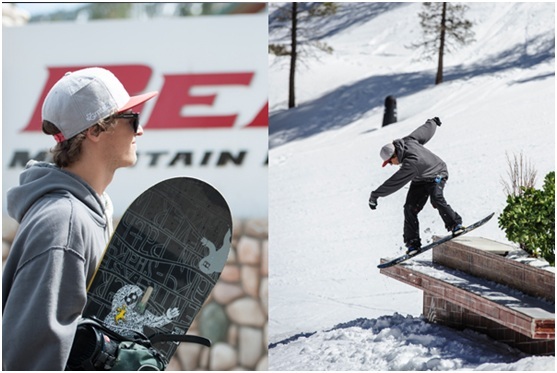 Other links:
The Hemel event: http://mpora.com/videos/AAdbxiuykvww
Alex talks us through his set up http://mpora.com/videos/AAdax48bs1tz which is available here in our Head snowboards department.
Last years jib factory http://mpora.com/videos/j0mJtgdmb