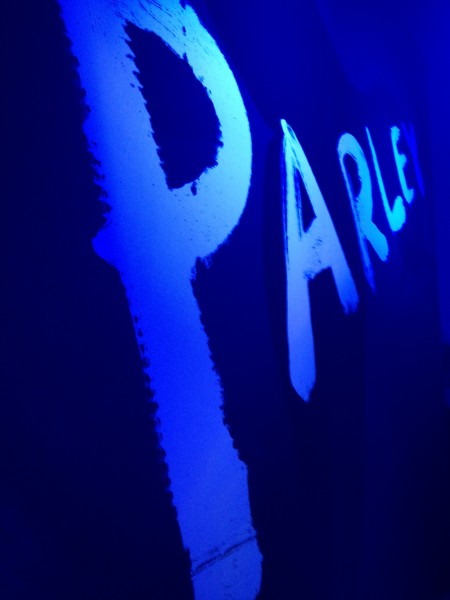 Parley for the Oceans held their conference at the prestigious Les Bains in Paris this week. I was fortunate to attend and rub shoulders with some inspirational characters and giants of the sustainability world. And all in the name of saving the oceans. Bridging the gap between an NGO and a business, Parley takes quite a unique approach to being a sustainable organisation. The concept behind this highly slick operation? Collaboration. In its essence, Parley is a meeting place for artists, creators and businesses to get together and work on novel approaches to solving some of the key challenges our oceans face.
Adorned with typically slick Parley branding (in fact artwork!) we were lulled into a dark room filled with blue wavering lights and soothing whale song. Timed and located to coincide with the Paris climate change talks meant key 'greenies' were already in town. And wow, there were some heavy hitters (and personal hero's).
"We must reject plastic"
One of Parley's key focuses is tackling marine plastic, as we all know this issue is now reaching pandemic proportions. Parley have gathered an eclectic mix of individuals and organisations to collaborate on solutions. Headed up by Cyril, a designer who threw in the towel after meeting Captain Paul Watson (more on him later) to dedicate his time to helping save the oceans. Cyril uses his artistic flair to work on novel ways of getting the message out which is apparent in their clear and concise messaging on the Parley website.
Cyril's work is backed up by the practical approach of Parley's Mike Long, who actively works with local community groups around the world. He aims to create on the ground solutions to prevent plastic from entering the marine environment and actively generates ideas on incentivising the clean up of coastlines.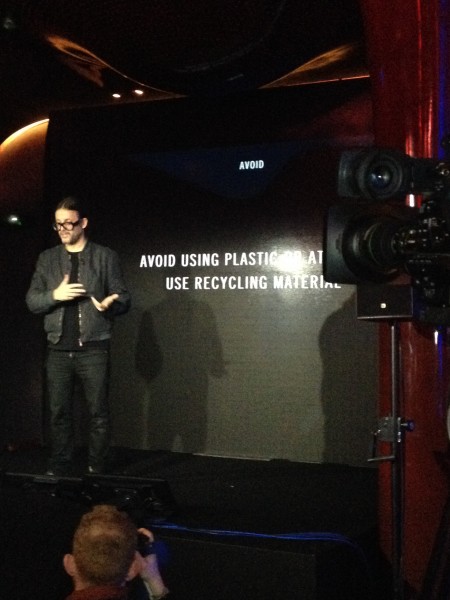 Louie Psihoyos, director of Racing Extinction (if you haven't seen it, watch it) initially came to us via a live feed from the Vatican, where he was projecting huge images of endangered and recently extinct wildlife onto one of the most iconic buildings in the world, accompanied by the sounds of the corresponding animals to hundreds of thousands of people. It was an awe-inspiring moment.
He then joined us in Paris the next day where he told us about his journey with the film and the resulting 980 million views of its promotion. It's a project which brings the reality home to the masses that humans are creating the sixth extinction event our planet has experienced.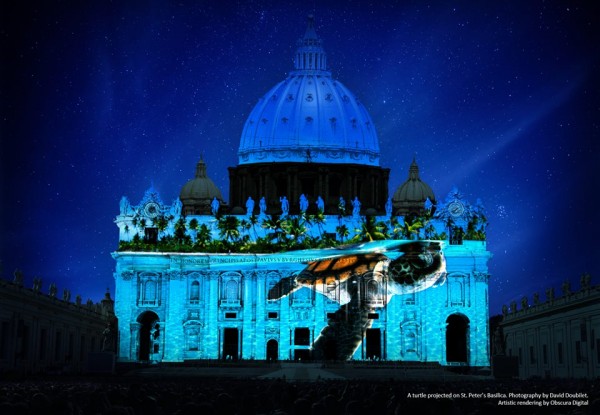 Astronaut (yes there was an actual astronaut there!), Leland Melvin started out as a pro-NFL player for the Detroit Lions while simultaneously studying hard in order to become a NASA astronaut. He has left our planet twice: experiences that have turned him into an environmentalist. The bleakness and unpredictable dangers of outer space struck a stark contrast as he gazed back towards our colourful and safe planet earth. Whilst beyond the atmosphere of Planet Earth, this spaceman swore to himself he would go forward and do everything he could to protect our precious and beautiful planet.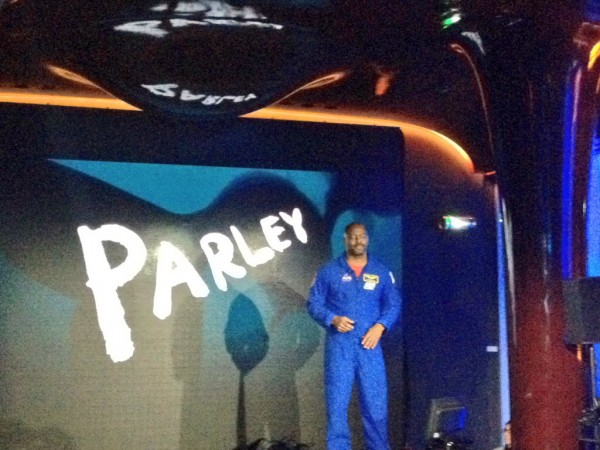 "The killing has to stop, we need more caring"
Silvia Earle, what a woman! You could immediately feel her compassion and grace the moment this remarkable woman stepped into the room. A groundbreaking marine biologist who has spent 7,000 hours under the sea, two weeks of those at one time! (see video below). Silvia's message? "The killing has to stop, we need more caring".
If that wasn't enough, a personal hero of mine was there too. Often called a modern pirate, Captain Paul Watson is one of the founders of Greenpeace. He also founded the charity Sea Shepherd which upholds the law on our seas to protect wildlife from poaching. It's focus is on protecting whales and dolphins but extends to many other marine species. Some of Sea Shepherd's key campaigns are focused on disrupting Japan's illegal whaling program in the Southern Ocean by documenting and challenging the dolphin slaughter and capture (for the horrendous use of dolphins in circuses) in Taji, Japan. And closer to home in the Faroe isles, north of Scotland where mass slaughters of pilot whales take place in the name of tradition and for their meat (despite being highly toxic meat and excess of whales being killed for the size of the population)
What struck me about this guy I admire was his softness and humility. Sure the captain has his critics but he doesn't care because its not the whales criticising him. Amazingly, for a direct action group embarking on dangerous missions for 40 years, they have never injured or indeed caused the death of the people they're opposing.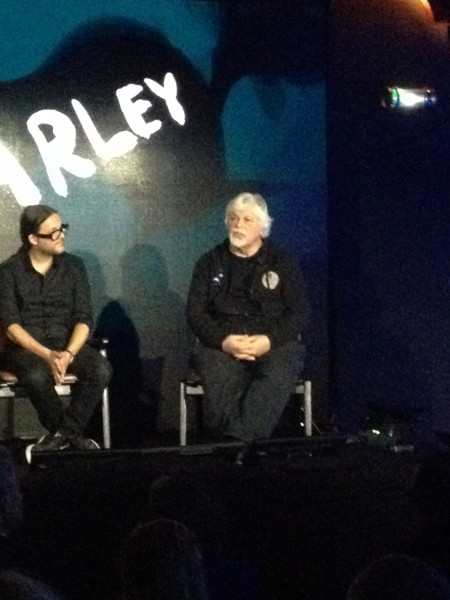 The captain described the moment Sea Shepherd transitioned from peaceful protest to direct action. He was on a small inflatable rib with a colleague chasing a Russian whaler hunting a family of whales. The whales were being killed for their oil which the Russians were using as an ingredient to make bombs intended to kill humans. The matriarch of the group was harpooned and let out a cry he described similar to a human female. In an amazing act of selflessness and bravery, one of the males in the group turned to protect her and the rest of the pod by swimming directly at the whaling ship. As the male surfaced at the bow of the whaling ship, the Russians fired a harpoon directly into his skull which exploded on impact. The male dove deep to escape, but then began to resurface next to the captain on his inflatable rib. Now, whales are known for their ability to deliberately jump and land on boats to protect themselves from danger. As the male whale rose up beside them, poised to attack, the captain caught his eye, "I could see my own reflection in this gigantic eyeball, and I have no doubt what so ever that someone was home, he knew I was not there to attack him and his family". The whale retracted into the water, the captain watching as he slowly sunk into the deep. The Captain is alive today because that whales final act in life was deciding not to kill him. So since that day he has operated direct action to save these sentient beings.
Here's the captain telling it like it is:

---
---