Boarding down an active volcano may not be on your to-do, but maybe it should be. Ashboarding is the latest craze that extreme sports fans are desperate to try, and on a recent CNN poll was number two on the Thrill Seekers Bucket List. A visit to the Cerro Negro volcano in Nicaragua, Central America is not complete without giving this a go.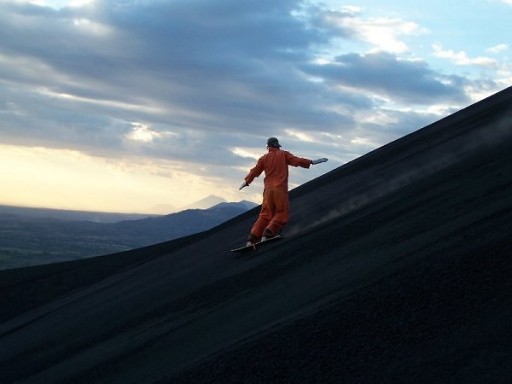 The Cerro Negro volcano is the youngest in Central America, having first appeared in 1850. It is one of the most active volcanoes, with its last eruption occurring recently in 1999. Since 1850, it has erupted approximately 23 times. Unusually, the lava erupts from fractures at the base, while ash emits from the top, which then collects on the sides of the volcano, creating a thin layer of ash fragments, ideal for boarding down. The gravelly cinder cone contrasts greatly with the verdant hillsides, and gives rise to its name, which means Black Hill.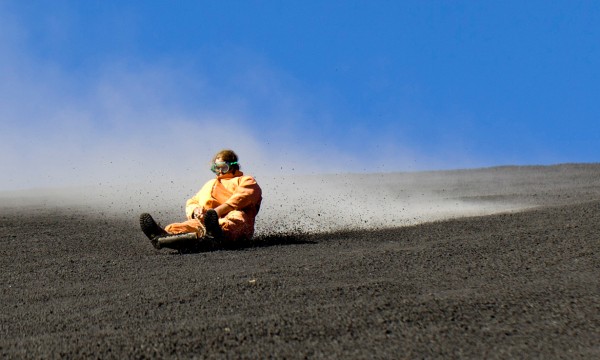 The first challenge is the grueling 45min walk up the side of a very hot volcano, that is constantly emitting toxic gases, and could erupt any moment. Yikes. There are then two ways to get down; either ride your board like a sled in Winter, or stand and board down like on a snowboard. Boarders can reach speeds of up to 80 kilometers per hour as they course down the volcano's sides. The day trip, run by Bigfoot Nicaragua, includes a hike through the landscape, a boarding session and a couple of mojitos to cool down with afterwards. Perfect.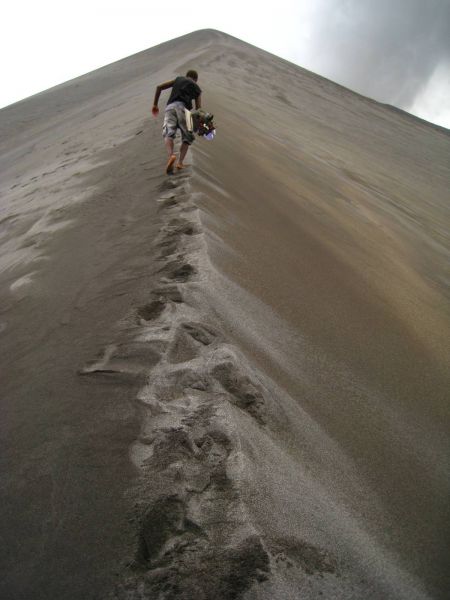 There are numerous videos of the event, but here are 3 of our favourites.
1. The Borat Mankini (not for the faint hearted)

2. GoPro Filmer Goes Pro

3. Girls get Ashy