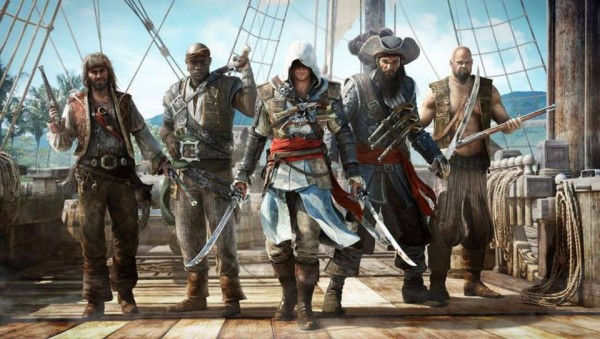 The Assassin's Creed franchise from Ubisoft has attracted a loyal fan of followers as a result of its imaginative storyline, flawless artwork and original gameplay. Some dedicated and talented fans have even taken to the streets to simulate the game's innovative moves (which, unless you have lost the zest for life, we recommend you don't try yourself).
Running through bustling streets, flipping fluidly over obstacles and scaling buildings is always a spectacular undertaking in the game, which is why fans of the franchise will surely be squealing in glee at how beautifully Chris Romwell manages to replicate the moves.
With the unveiling of Assassins Creed 4: The Black Flag, Romwell, from the CBR stunts team, pays homage to the new protagonist in a handmade, imitation costume. Taking advantage of the crowds that gathered for Comic Con, he ran through crowded streets and venues in a gravity-defying combination of free running and parkour.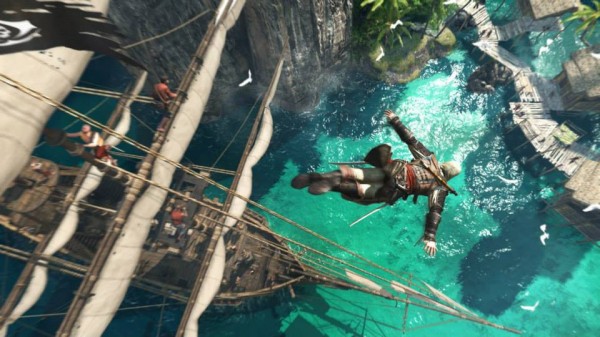 Although we're completely overawed by his physical prowess, we have to give some props to poor Devin Graham who had to follow behind him with a camera. Using a GoPro camera mounted on a GoPole, the filmmaker keeps pace with the athletic star of the piece, avoiding obstacles and trying not to fall through gaps like the complete professional he is.
Perhaps the most visually arresting part of the piece, however comes as a result of the Star of India in San Diego – a 'pirate ship' Ubisoft brought in to promote the game. Blown away by the ship, Graham comments in an accompanying Behind the Scenes video, "So, this is why I make YouTube videos; we get hooked up on awesome opportunities and experiences." We couldn't agree more.
While you're eagerly awaiting the release of Assassin's Creed 4: The Black Flag (due out in October), why not take in this incredible video?