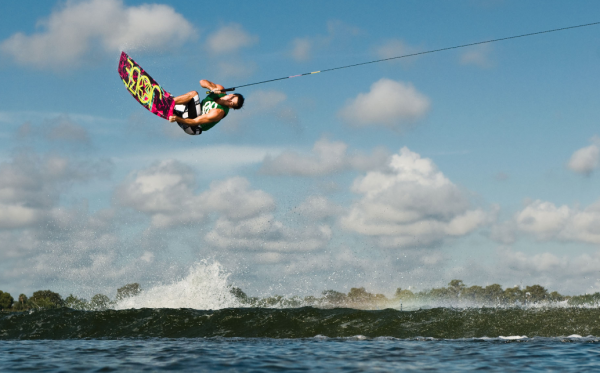 Austin Hair is a man to be reckoned with when it comes to wakeboarding. This American wakestar has been skimming the waters and perfecting airs since the age of 12 and is one of the most consistent competitors in the business.
Austin experienced early success when he won the USA National Wakeboard Championship in both 2001 and 2002 at the ages of 13 and 14. He has competed on the Pro Tour since 2007 ranking 4th in 2010 as well as the WWA World Series. With success never wavering, Austin Hair was a double winner at the 2012 AWA National Championships placing first in both boat and cable.
Despite his resounding success, Austin has managed to squeeze in a degree, travel the world, work on projects with non-profit organisations and develop a pro series collection with Jobe. As he's such a busy guy, we were thrilled to get Austin Hair to take a break and answer a few of our questions.
___________________________________________________________________
You've previously said that your nickname is 'Awesome Hair'. What do you do to keep your hair looking like the stuff of legends?
Well I guess I can share my secret with you guys. There are two major components. Number 1 – I don't wash my hair. Number 2 – I don't use any product. I just let my hair go all natural and it does its own thing really well.
What made you get into wakeboarding?
I saw some guys on my lake who were out wakeboarding one day before I knew what it was. I just saw them doing flips and thought it was awesome. So, I tracked them down and the rest is history.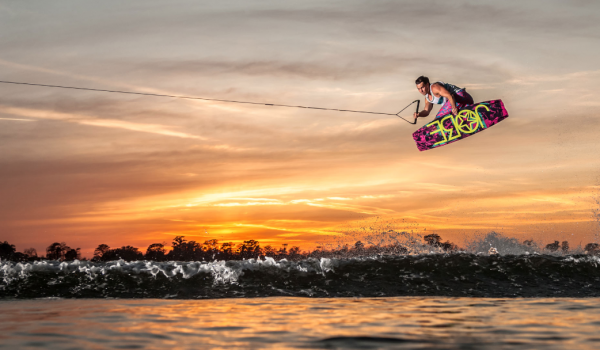 What was the first board you ever rode and what model are you currently using? What makes it so great?
My first board ever was two samurai guys hitting themselves in the face with a bamboo rod! It's pretty funny thinking back on it.
Now I'm riding my pro model board called the Maddox by Jobe and the Maddox bindings. It's the best setup I've ever ridden. The board gets so much pop off the wake. It's great. The bindings are awesome too because they grip your feet really tight but still land really soft.
You're part of Jobe's wakeboarding team. What's the best thing about being included in the Jobe family?
The best part about Jobe is that it's a close group of people and riders. It's not some huge team where you're just a number. Everyone knows everyone and we stay really connected. Obviously getting to ride on the best product around doesn't hurt either.
What's on your mix tape for 2014?
1. Breakfast club by Z- trip.
2. Avicii radio on Pandora
3. 2000's hip hop station on Pandora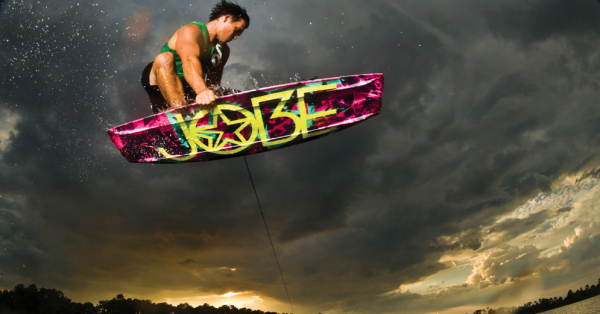 How do you keep yourself in shape when you're training for an event and the periods in between?
I just opened a gym called '9 Round kickboxing'. It's awesome, it's a total body workout and a great mix between cardio and interval training. I try to workout at hotel gyms too.
Name three things you absolutely couldn't live without?
1. Music
2. Living Fuel super food
3. Vacations. Doesn't matter where, even snowboarding or whatever.
Which celebrity or historical figure would you love to give a wakeboarding lesson to?
Taylor Swift. I'd just ask for one dinner in return.
Any big events coming up?
Yeah, the worlds by Supra are coming on at the end of the season. It's gonna be the biggest event of the year. It's held in Ft Lauderdale (Florida) and I can't wait.
___________________________________________________________________
A huge thanks to Austin Hair for the interview. We wish him the very best of luck with the future.
Stay up to date with Austin on his Official Website, Facebook and Twitter.
____