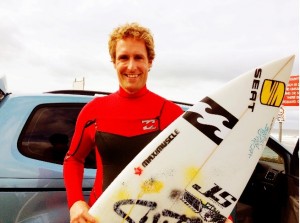 David O'Donnell is currently Irish Senior Surf Champion and former Junior Champion. He has travelled the world chasing the planet's premier waves and so far his adventures have taken him to Oz, Morocco, France, Fiji, Indonesia, Hawaii and Portugal. He's now making the most of any swell that rolls in a little closer to home and has got his sights firmly set on exploring the crystal clear waters of the Scottish Hebrides.
David was raised on the north-west coast of Ireland and knows each reef and beach-break there intricately. He's currently sponsored by Billabong and SEAT Cars Ireland. In a three part series of posts, David highlights some of the best surf spots for all levels on the north-west of Ireland's spectacular Atlantic coast.
Read on below and take advantage of some priceless local knowledge from one of the best surfers in the British Isles. Follow him on twitter: @SurferDavidO
Ireland Surf Guide: The North-West
Growing up in the North-West of Ireland was an amazing experience. Although I've surfed in some really awesome (warm water) spots, hand on heart it's my favourite place to get wet. Uninterrupted by landmass for thousands of miles, the North-West of Ireland offers up some of the best surf you can get this side of the world, not to mention stunning natural backdrops and the best craic you'll find out of the water too. The beauty is, whether you're new to the sport or a big wave charger there's a wave waiting for you.
How to get there?
Whether you're flying to Ireland or taking the ferry, Dublin is likely to be your first stop. From there head north-west and aim for Sligo. It's about 2 ½ hours away by car and is a perfect base, within easy reach of any type of wave you're looking for, be it macking 30ft slabs or gentle 2ft rollers.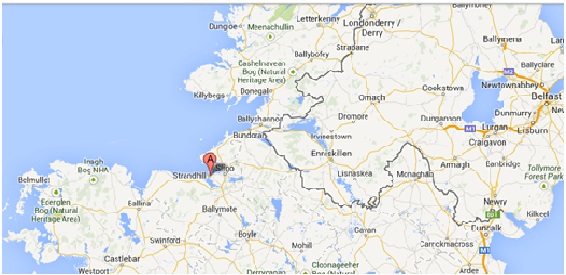 Tullan Strand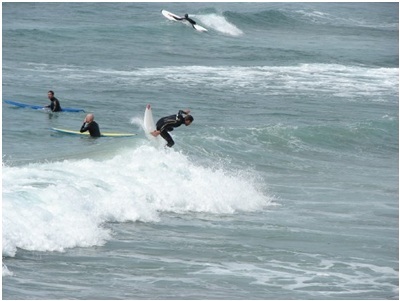 Nearest Town: Bundoran – From the town centre, take a left hand turn at KFC and head straight down the road until you reach the car park. Tullan Strand is commonly referred to as the "wave magnet", due to its ability to pick up swell from all directions. When everywhere else is flat, Tullan will usually have a wave.
The Wave: Tullan Strand is a beautiful long sandy beach peppered with scores of fun peaks. No matter how crowded it gets, you can always find a little spot of solitude. The best and biggest peak breaks closest to the cliff. The wave itself is primarily a left but there are still some punchy rights to be had. Access to the wave can be via the pathway to the beach or via a semi-sketchy cliff jump adjacent to the main peak. If timed correctly, it can have you in the line-up in less than 30 seconds.
Surfer Ability: All surfers.
Tullaghan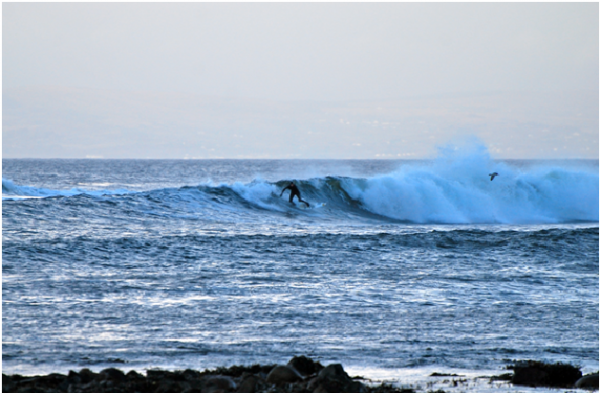 Tullaghan Right/Left: From Mullaghmore, continue north towards Bundoran for about five minutes and you'll reach the village of Tullaghan; be careful though, blink and you'll miss it! Take the left hand turn off the main road at the Esso Petrol Station and make your way to the coast via the path, which has been made by surfers through the fields (look for the cars parked by the roadside, which belong to surfers).
The Wave:  Tullaghan is home to a perfect left and right-hand reef break, separated by a deep-water bay, which provides the perfect paddle out point. Tullaghan Right is one of Ireland's best (and least surfed) reef breaks. It's a perfect right hand wave that can hold anything from 3ft to 8ft+ (double overhead waves).
There is a steep take off providing nice tube rides, which open out to a long wall with a bashable lip. Tullaghan Left breaks on the left hand side of the bay. It's a long left hand reef with good top to bottom sections. The wave itself is quite fast, so plenty of down the line speed is essential.
Both breaks work best on a larger west/north west swell and are generally more sheltered than other spots in the area. Also, being less well known, crowds are a rarity.
Surfer Ability: Experienced to pro.
Black Spot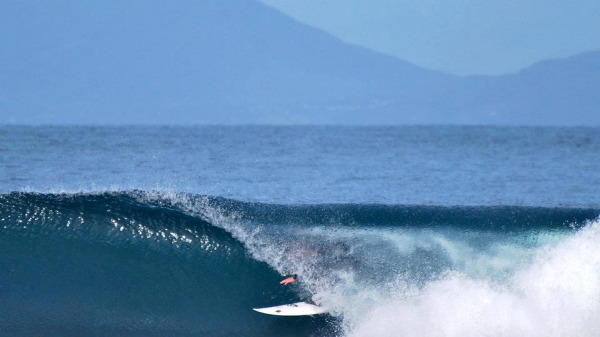 Black Spot: Continue on the coast road towards Bundoran, literally a one-minute drive from Tullaghan right and you'll arrive at "Blackspot". This is my favourite break; it's an extremely high performance wave, which works best on a small west swell with a south/south easterly wind.
The Wave: Low tide serves us a short but super hollow left-hand barrel, favoured by body boarders thanks to its very steep take off. The right starts to work at mid-tide and has an almost mechanical barrel section from the take off that opens out into a vertical wall – perfect for laying down some major turns!
Surfer Ability: Experienced to pro.
If that hasn't made you want to pack up your boards and head to the west of Ireland, nothing will. Stay tuned for further road-trip inducing surf guides from David over the next few weeks, only with Surfdome…
Oh, and don't forget one of these.