Do names like Lance Mountain, Steve Caballero, Tony Hawk, Mike McGill, Steve Steadham, Ray Barbee, Steve Saiz, Eric Sanderson, Steve Rocco ring any bells? What about the movies Video Show, Future Primitive, The Search for Animal Chin, Ban This?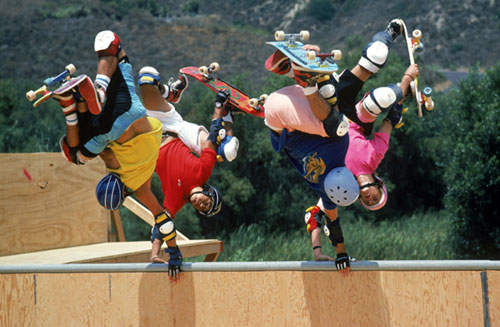 You should have guessed by now that all of these iconic skaters and their movies are a part of the Bones Brigade team that was created in the 80's by Powell Peralta Skate Company. After more than 30 years on the ramps and rails they have finally found their way onto the big screen in the form of a new film all about the group. The director of this new documentary is no other than Stacy Peralta, founding member of Powell Peralta, who has created an autobiography of the Bones Brigade team in the 80's.
"It's not a death metal band, an extreme diet club or historic dominoes association—the Bones Brigade was a talented gang of teenage outcasts. Unmotivated by fame or popularity, they completely dedicated their lives to a disrespected art form. For most of the 1980s, this misfit crew headed by a 1970s ex-skateboard champion blasted the industry with a mixture of art and raw talent becoming the most popular skateboarding team in history. The core unit of the Bones Brigade built an empire that covered the world. They dominated contests, made hundreds of thousands of dollars, created the modern skateboard video, reinvented endemic advertising, pushed skate progression into a new era, and set the stage for a totally new form of skating called street style. There's nothing comparable in today's skateboarding".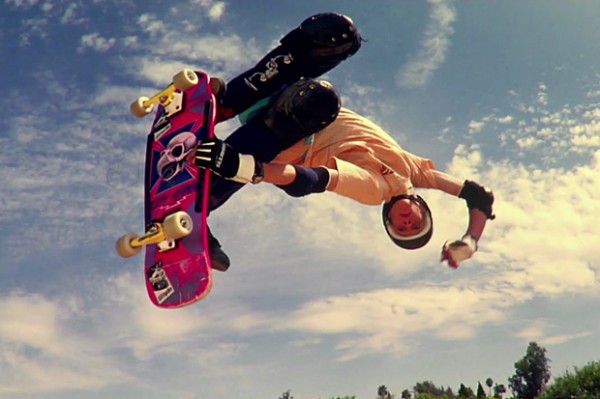 With no further ado, I will let the trailer for Bones Brigade: An Autobiography speak for itself.