During the now infamous 2015 J-Bay Open that featured the most dramatic and horrifying surfing event ever captured and streamed live, the Mick Fanning shark attack, two of the best goofy's on the planet went on 'The Search'. With both Owen Wright and Matt "Wilko" Wilkinson being K.O.ed from the event, the decision was made to pack the car with some seriously thick neoprene, plenty of boards and head south to hunt for some waves…
The first port of call was to go shark diving and ironically yet slightly disturbingly was the exact moment the Fanning vs Shark incident actually happened with the boy's checking their phone after getting out of the water to see what was happening back at the contest site. With everybody equally as spooked and freaking out, they made their way to the West Coast where they were welcomed by large open beach breaks and thumping waves with absolutely no other surfers and plenty of seals – not scary in the least! Watch as the Owen and Wilko shred, shralp and carve their way around one of the most incredible parts of the planet that you'll ever see.
"We went and checked out the west coast, and somehow got our heads together enough to surf a big, open beach break. It was like a South Straddie (Oz) style, slabby wedges, but just really cold and there were seals swimming around the line up. It was a bit of a weird swell direction but we got a few and no one got eaten and so we sort of calmed down a bit."
Nothing quite beats that feeling of surfing all day with your best mates, scoring all-time waves and grabbing a feed with a couple of beers to chum you as you trade stories of waves and maybe how sh*t scared you are when you brushed some kelp and mistook it for a big fish. This beautifully shot edit truly shows the raw and barren beauty of South Africa in all of its swell pumping and shark infested glory.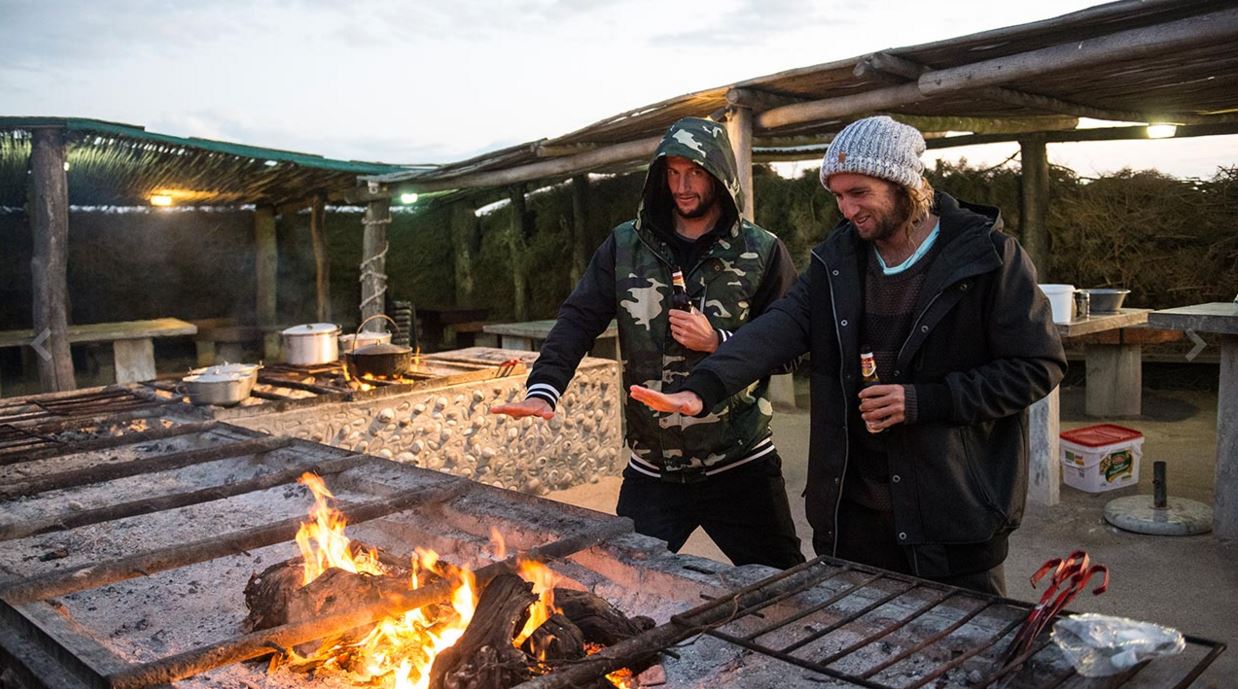 ---
After suffering a horrible injury to the brain almost five months later, Owen Wright is currently on the mend and starting to get back on the sled and shredding his local beachies. Our thoughts are with him as he goes through this incredibly gnarly point in his life and we sure can't wait to see him hack and punt on the WSL yet again.
---
Shop all Rip Curl