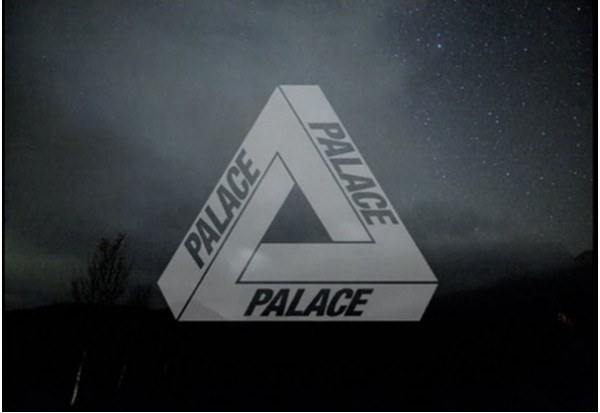 Palace skateboards aimed to break the mould and pave the way for a new and exciting brand. It was spawned from Lev Tanju's growing dismay with what he felt was a decrepit and stale skate scene in the city.  Originally called the 'Palace Waywards Boys Choir' it consisted of a group of misfit skate rats from various sponsors all living in London. The company based itself on the core foundations of skateboarding – enjoying yourself. There are no holds barred with the PWBC and if any of their videos offend you, you're probably taking it too seriously.
The first pro to be signed was the ever beastly Olly Todd followed shortly by ex Element Skateboards rider Lucien Clarke. The team grew from there incorporating more of the Waywards: Londoners through and through, full to the brim with steez.
Palace has remained low-key on the footage front and has only released small snippets; all glimpses in to their skating escapades. Remember when you landed that first backside heel down the local four set and your mates filmed it? Palace's lo-fi analogue videos are all recorded on a battered old VHS camera that took us here at Surfdome back to those rainy days sitting indoors watching the pros of yesteryear.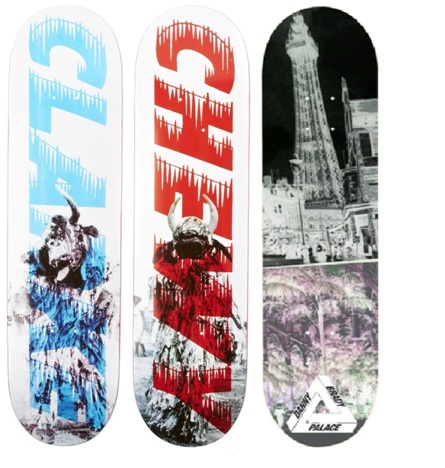 When the Palace Bankhead boards turned up at Surfdome HQ, we were all ecstatic to see these buttery decks on the shelves along with Palace's newest pro Danny Brady. Available in 8" for the Lucien Clarke & Danny Brady and 8.1" for the Chewy Cannon. Sick graphics, steezy boards and more pop than Michael Jackson's discography makes these a welcome addition to any session.

Let's keep it simple… The Palace Team Wheel rolls in at 54mm and the Chewy Cannon at 52mm – both poured from white urethane, they are resilient enough to handle all those non-popped full cab reverts with a satisfying squeak.