Last week the first ever BRITS Championships was held in Tignes, France; a high altitude resort that teems with life, resembling a bustling town instead of a snow laden rural escape. Competitors came from all corners of the British Isles to face a gargantuan challenge in the shape of a 22-foot superpipe. Notable previous attempts had been made by world-renowned pipe riders during the X Games. The 2013 BRITS gave a talented selection of snowboarders and freeskiers their chance to face this titanic obstacle and battle it out in the hope of grabbing the attention of Olympic selectors.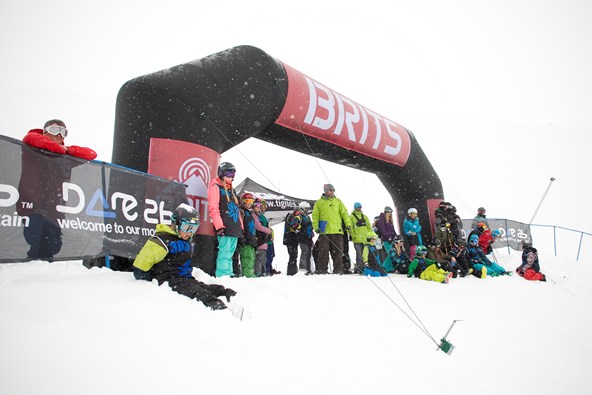 Competitors faced the additional hindrance of adverse weather conditions on the day, which caused snow to clog up the transitions of the pipes, but all managed to overcome these environmental trials in style. Jaw dropping spectacles from snowboarders such as the gold medal winner Ben Kilner included Haakon flips and backside 5s. Silver medal achiever Dan Wakeham got the crowd going with a Crippler and McTwist, while last year's winner Henry Shackleton finished his skilled display with a steezy seatbelt grab.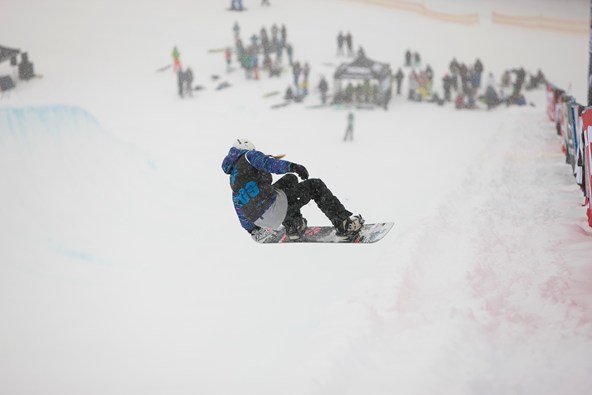 The female competition was equally as strong, with seasoned moves from silver medallist Kate Foster and bronze finalist Natalie Silkstone. These competitors put up a good fight with neat technical runs and some amazing grabs, such as the nose and tail, indie and method. However it was Katie Ormerod who finally walked away with the gold. Her exemplary execution of a frontside 5 and daring approach towards jumps gave this young shredder crowning glory in the end.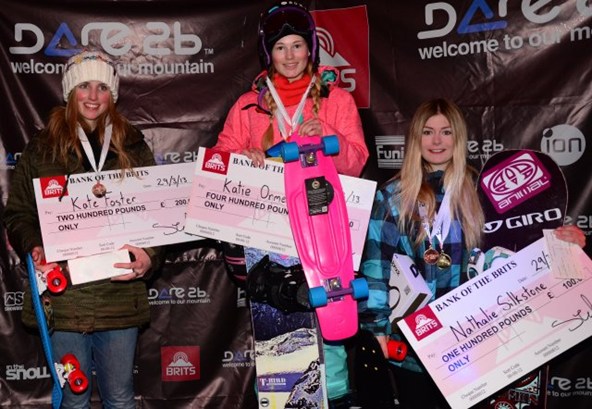 Stylish displays of skill were also offered by the GB Freeski Team, who gained prominence during the British Halfpipe Championships event. Murray Buchanan and veteran Em Lonsdale both claimed first prize, while Peter Speight and Rob Machon came in second and third respectively. Buchan was thrilled with his unexpected victory, saying, "I didn't expect that much coming here straight from Spain and the World Cup. I was pretty tired and it's been a long season so I'm really glad to win. I was wary of what Pete (Speight) might pull out of the bag so it was a tough competition and because I have been skiing with Pete all winter I knew what he was capable of so I was quite nervous to see what he had." (taken from GB Free Ski).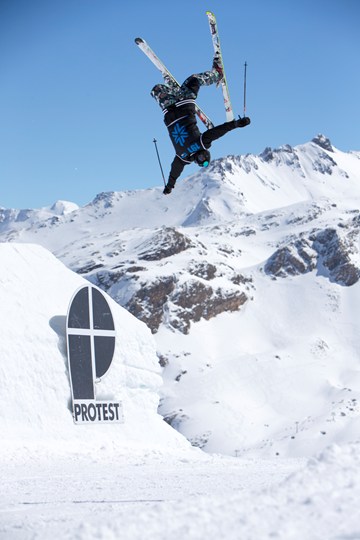 Tignes and the BRITS have been praised by the competitors for the effort that had been put into hosting and creating such a memorable event. The games weren't short of celebrity snow sport figures, which impressed the crowds, motivated the competitors and highlighted the increasing eminence of up and coming British snow sport talents. Who knows what Tignes will have in store for us in 2014, but if it's anything like last week's games, it's bound to be incredible.