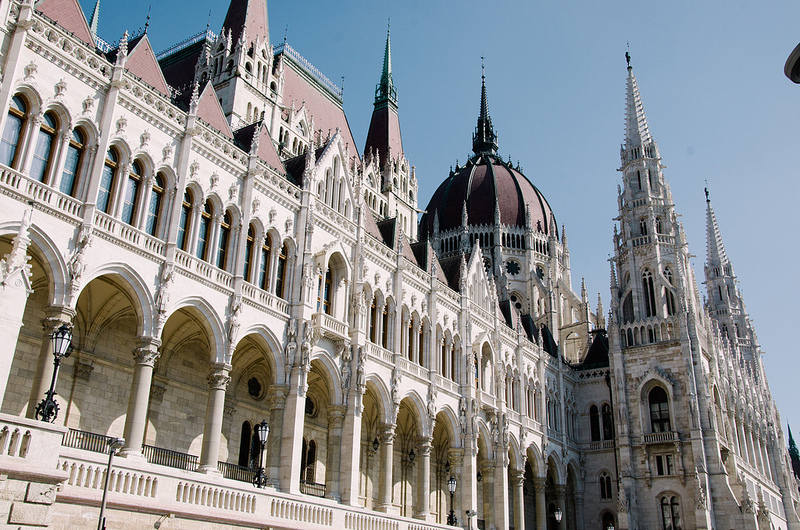 Aside from being the capital and largest city in Hungary,
Budapest
is now one of the most popular weekend getaway destinations in Europe. From opulent coffee houses of the Austrian-Hungarian Empire to deserted statues of past Soviet heroes, Budapest is one of those rare cities where history, culture, commerce and a thriving nightlife co-exist without imposing on the other. With both Eastern and Western cultures prevailing, this city is certainly one to include in your travel itinerary. We've compiled our very own
Budapest Travel Guide
to ensure you get the most out of your trip.
The City

Budapest was originally two cities separated by a stretch of the Danube River, it was only towards the end of the 19th century that saw it become one entity. Now, this large city is divided into a total of twenty three districts where fine Parisian-style architecture is encased with a youthful atmosphere.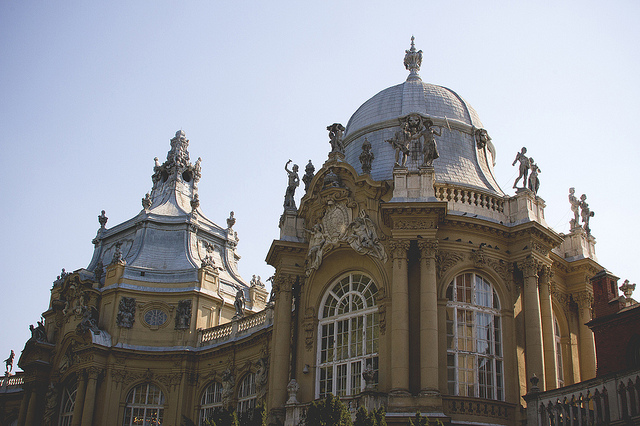 Travel
Getting to Budapest can be as cheap as £35 with a budget airline, and for a flight which only takes approximately two hours from London, lack of leg room really isn't an issue. In Budapest itself, the quickest and easiest mode of transport is the Metro. For around 370 Hungarian Forints (that's roughly one British Pound to you and I) you can buy a single ticket which will take you from one end of the city to the other.
Places To Stay
If you're after a touch of Luxury, the Corinthia Hotel is a great choice and will cost about £180 for a two night stay. This beautiful building is perfectly situated right in the heart of the city where a hive of restaurants, shops and bars can be found near enough on your doorstep.
For those counting the pennies, Budapest is packed with hostels and B&Bs to set you up for the night. One of the cheapest and most popular places to stay is the Maverick Hostel. Again, situated in the city centre, this old converted mansion provides modern accommodation at a low price. A spacious double room, complete with a TV and a private en-suite, will cost a mere £19 a night.
Things To Do
Without a doubt, the natural thermal baths are the most popular attractions in Budapest. There are seven different baths located over the city and each one holds a selection of pools and offers a variety of treatments. The most famous of these is the Szechenyi Bath & Spa located in the City Park on the Pest side of the river. Dating back to 1881, this bath is renowned for its grand scale and iconic architecture. We suggest visiting the Szechenyi Bath at night and, believe it or not, in the winter months.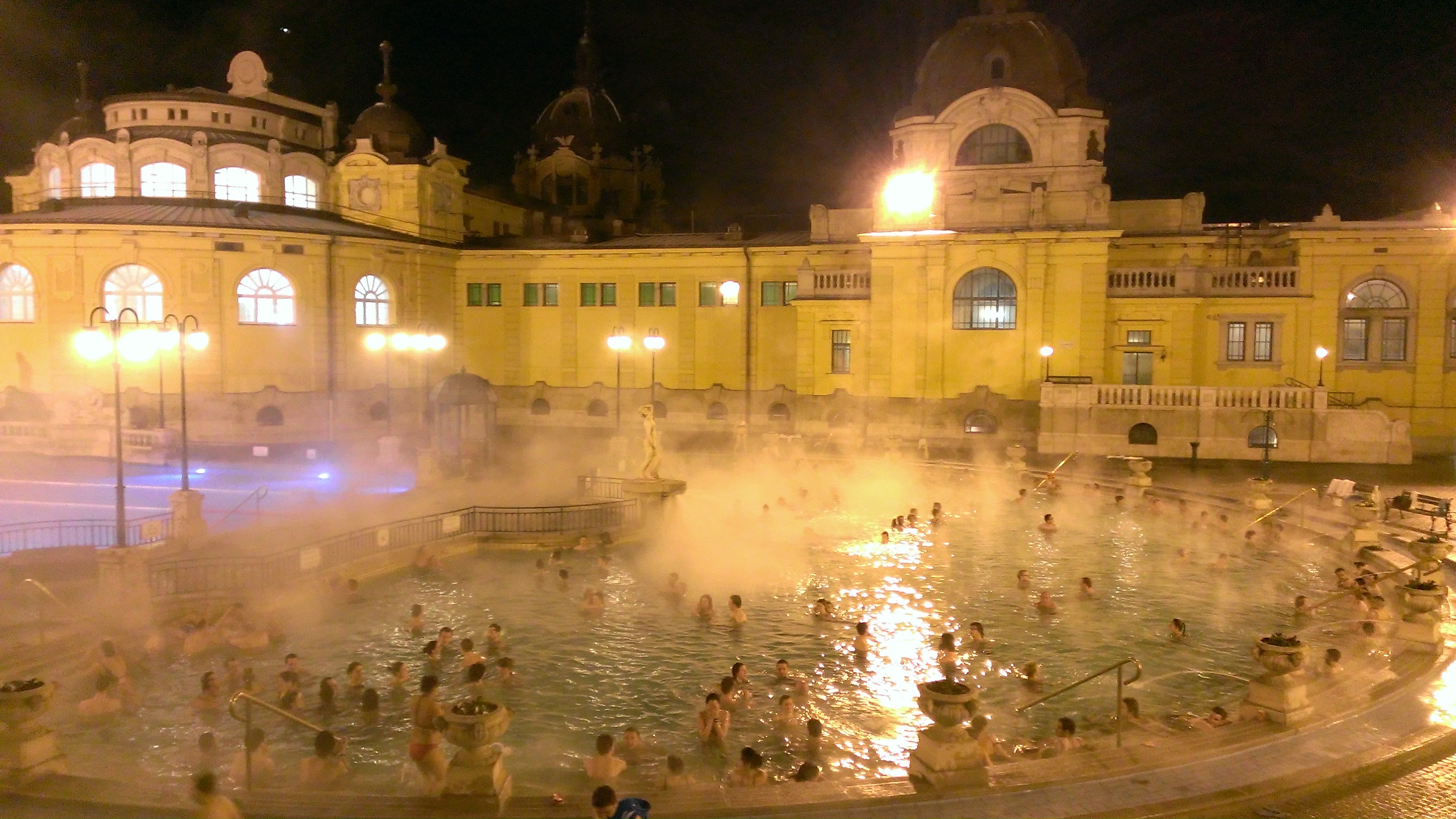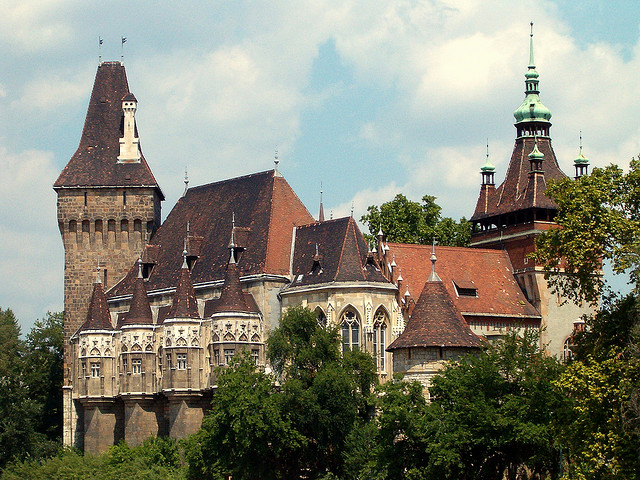 Other than the historic Buda Castle which was home to the Hungarian Kings of Budapest, another stunning sight to witness is the Vajdahunyad Castle in the City Park.
Something for the real architecture buffs, this dramatic castle boasts a number of different architectural styles including Romanesque, Gothic, Renaissance and Baroque.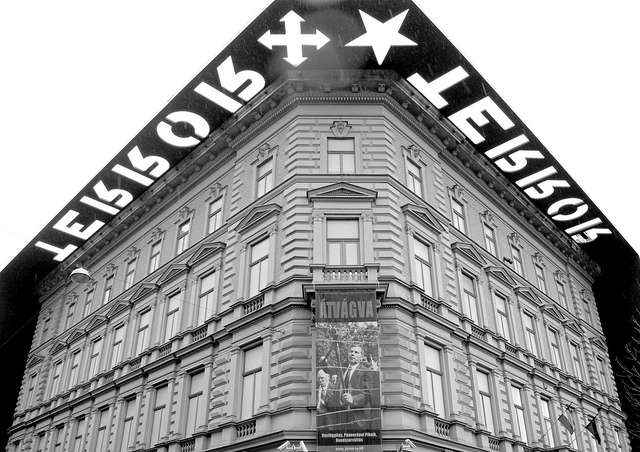 For an insight into the controversial history of Hungary, a visit to the House of Terror is a worthy trip. This museum contains exhibitions detailing the harrowing decades of Nazi and Communist repression and also doubles as a memorial to the victims of these regimes. Set in the former headquarters of the government police, where victims were detained and tortured, the House of Terror is completely gripping and leaves an eerie footprint on your subconscious.
 
Food & Drink
A trip to Budapest without trying some traditional goulash is almost a crime. This Hungarian stew can be found in near enough every restaurant and is a much loved native dish. If it's cheap beer you're after then this city will be right up your street. In local hotspots, a pint of Hungarian beer (which is good!) will cost around 350 Forints…that's less than a quid!
Nightlife
The phenomena of Ruin Pubs (known to the locals as 'Kerts') have been at the forefront of Budapest nightlife for a number of years now. Ruin Pubs can be found all over the city, although some aren't obvious to the untrained eye. These charming watering holes are the result of contemporary artists getting their hands on unused outdoor spaces and factory buildings destined for destruction. If mismatched retro furniture, psychedelic interiors and theatrical props are your thing, a Ruin Pub is an absolute must.