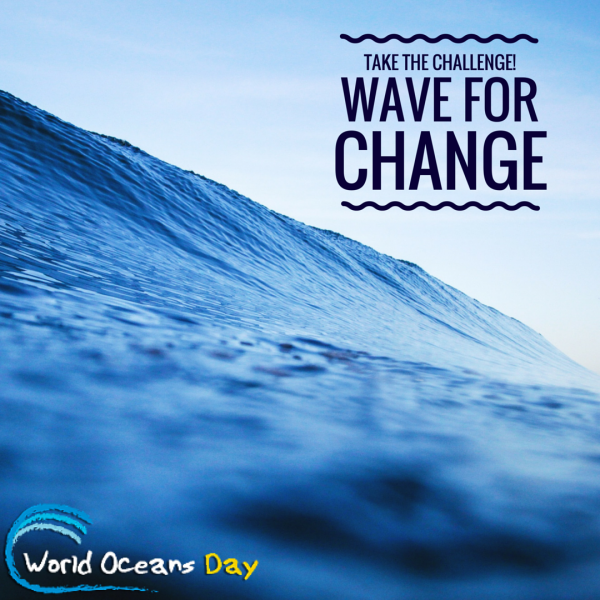 Today is World Oceans Day, an opportunity for people to come together and show how much we care about the water that surrounds us. Whether you are a surfer, diver, fisherman or just love the ocean, today is a celebration and collaboration for the seas and how we aim to protect them. With a message of Healthy Oceans, Healthy Planet, this year individuals and organizations across the globe will promote the prevention of plastic in our ocean by holding events and activities. After all, we are lucky to have the water that surrounds us, so let's do everything we can to preserve this water.
Why Should We Celebrate World Oceans Day?
Can you imagine a world without healthy seas? Not just as a destination for holidays, but as a habitat for the creatures that live in it, can you imagine if we just kept polluting the seas? The bottom line is, Oceans are very important. And here is why;
The seas regulate our climate
They clean the water we drink
They help feed us
They generate oxygen that we breathe
They offer a supply of medicines
These are just a few of the reasons why we should protect our oceans, it would be nice to show future generations one of the world's greatest assets.
 How Can You Help Out?
There are a number of ways you can get involved with World Oceans Day and you don't even have to be near the sea to show how much you care. One of the acts is simply to stop using single-use, plastic carrier bags whilst shopping. It really is that simple, an individual act can really have an impact and if everyone  thinks the same then carrier bags will be something that will disappear from our daily lives. But, this is then something that can be put into action every day, not just today, the next challenge is to not take any disposable bags for the next 365 days.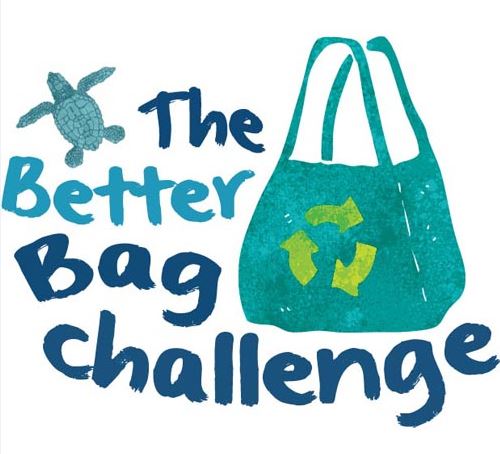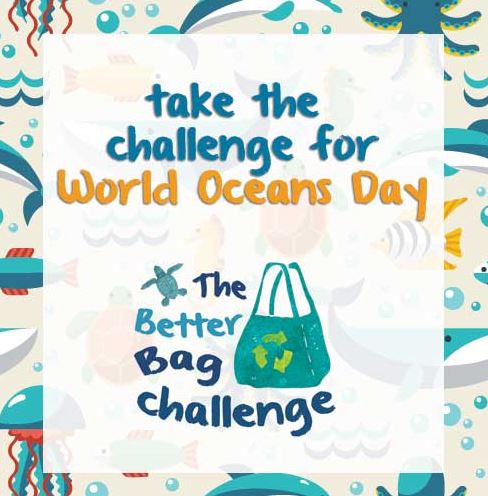 #WaveForChange
World Oceans Day enlisted Hawaiian based musician and surfer, Jack Johnson, who started the Wave for Change campaign, to be a spokesperson for the day. He asked for everyone to spread the knowledge that the oceans need our help and to make the world more aware by adding #WaveForChange and #WorldOceansDay to your photos or videos that are spread on social media.
Jack asked the world to "Join us by sharing your commitment to the ocean and your challenge for others and making a wave with your body. Pass it on by sharing your video online with the tags #WaveForChange and #WorldOceansDay. Don't forget to tag World Oceans Day on Facebook & Instagram, and @CelebrateOceans on Twitter. Let's get everyone to make a wave for ocean conservation!"
Check out Jack's message below.

June 8th
As World Oceans Day continues to expand since its inception back in 2002, the United Nations officially recognizes June 8th as the events around the world grow. The number of events taking place in the United Kingdom is at an all time high. From beach cleans, environmental exhibitions to BBQ's to raise money for the cause, you can help out. There're so many events in the U.K for us to list, so head to www.worldoceansday.org to find an event near you and any extra information you may need.
you may also want to add June 11th to your calender as this is national #2minutebeachclean day. Wherever you are, whatever you are doing it's easy to make a little time to do something great… in fact, it'll only take 2 minutes.
So, when you take part in World Oceans Day, don't forget to take photos, videos, selfies and plaster it all over the internet. 70% of our world is ocean and this may make you feel like a small person but you can make an effect in a big way. Let's start that wave…