Our New York Guide by Eluned Stephens, stylist at Surfdome, takes us on a definitive trip round the city that never sleeps…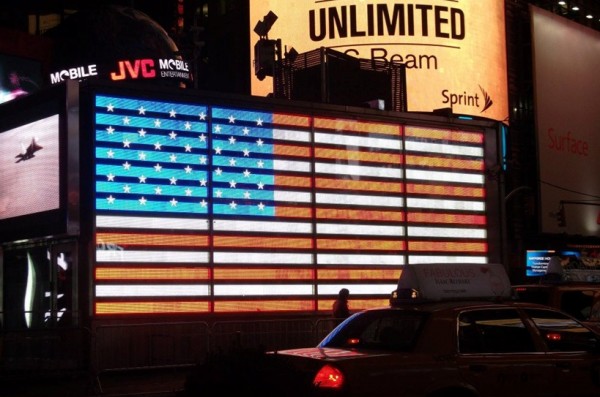 The city that never sleeps is a perfect description for New York. With thousands of iconic museums, parks, shopping and nightlife, it's sometimes hard to take a step back and take it all in. It's fast past paced lifestyle can make you make you feel uneasy at first, but don't let this deter you. In my trip I feel like I only skimmed the surface of what New York has to offer. New York's diverse culture representing nationalities from all over the world has enriched every aspect of New York and its suburbs from its architecture and its food. New York is, without doubt, an unmissable destination.
Where to stay
For an upmarket stay try The Pod Hotel in either of its two mid-town locations. Rooms go for around $220 per night (£142). For somewhere a lot cheaper head to Hostelling Internationals Upper West Side spot, shared rooms are $52 (£33) and the hostel arranges for all sorts of city tours and bar crawls. Its clean, the staff are nice and there are no bed bugs!
Sights to see
Stroll along the high line, sit in Washington Square park, walk across the Brooklyn bridge. Walk to the very top of Central Park West – around 100th St and walk up the hill to enjoy the Manhattan skyscrapers! Also make sure to watch an outdoor movie in Bryant Park or catch the outdoor Shakespeare in Central Park.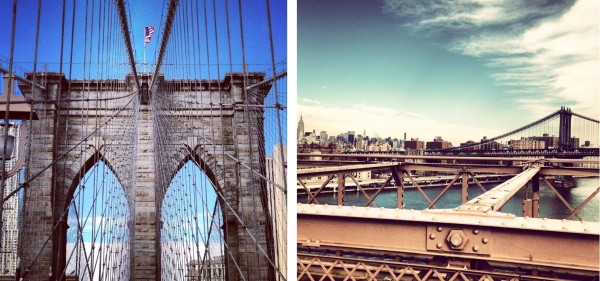 Where to shop
Lower East Side and Williamsburg for boutique and vintage shops; look out for Beacons Closet. Borough Hall in Brooklyn has fantastic chocolate and bookshops. Go to the West Village for designer offerings.
Where to eat
Check out Artichoke Pizza for their signature slice in any of their down-town locations! Bourgeoisie Pig in the LES has the best fondue in NY. There's also a place on St Marks (W 8th St) with a giant hamster/ guinea pig with glowing eyes outside – it does amazing ramen and sake and when you're done they give you some sugar so you can spin your own candy floss! 
Going out
Summit Bar on Av C has amazing cocktails. Employees Only and The Other Room (both in West Village) are two speakeasy-type bars with a great atmosphere. For dancing, The Jane Hotel (West Village) is always a winner. The Beer Garden at the Standard Hotel has a fantastic outside buzz and is right under the high line, plus you can then head up to 'Le Bain' for some summer rooftop poolside dancing! They all play pretty commercial house and mainstream music but have a great atmosphere.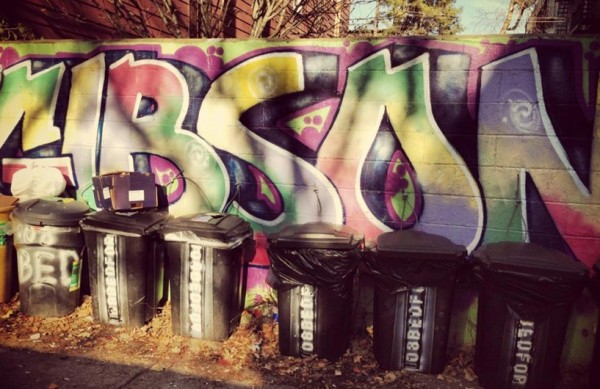 Top tips
·         NY is expensive – you will spend more money than you expect!
·         Explore, there are so many hidden gems, escape the tourist track and find new places
·         New Yorkers are actually quite friendly and often will actually help you if your lost
·         Download the 'Embark NYC' app, best way or working out the subway
·         Don't try and do everything, sit back and enjoy the city!
Don't leave town without…
Having Mexican brunch at El Camion Cantina on Avenue A at 12th St; served on Saturdays and Sundays it's always busy so be prepared to wait for a table. Try their guacamole followed by 'huevos benedictos' or if you're feeling spicy, 'huevos diablos'. Wash it all down with a bacon Bloody Mary, which I would argue is the best in NY. Plus this will all come to just under $15. Win.