Every year since 2006, one of the most popular European skate contests takes place in Copenhagen. William Frederiksen, filmer/photographer Simon Weyhe and radio host Camilla Jane Lea organise the CPH PRO event at FÆLLEDPARKEN, where they combine having a ridiculously good time, while watching some world class skateboarding.
This can only result in one thing; CPH PRO is one of the most hardcore skateboard competitions in Europe!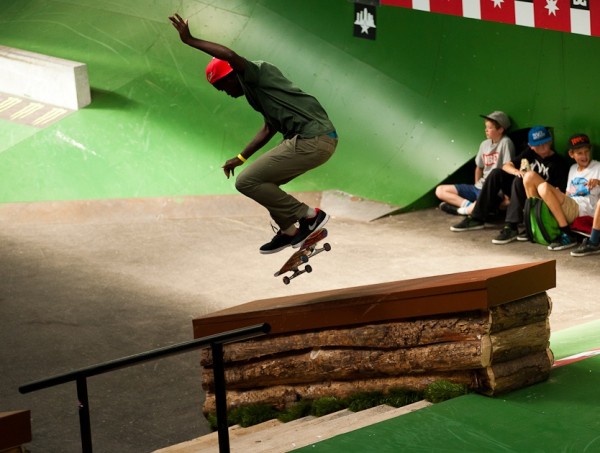 The indoor course is designed to look like an outdoor one which is redesigned every year in collaboration with some great skatepark designers. They are a big part of the CPH PRO family and dedicated to provide the contest with new ideas and fresh designs. You can check their work for this year's course here.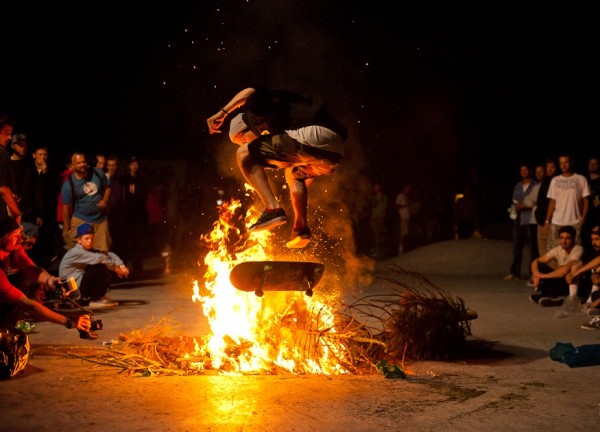 This July was a crazy month in Copenhagen with some of the most famous pro skateboarders such as Chris Cole, Nyjah Huston, Ryan Decenzo, Ishod Wair, Eric Koston, David Gonzalez, Theotis Beasley and many more were grabbing their skateboard and flipping around the Skatepark of Tampa. Chris Cole was battling out Ryan Decenzo (second place) and Ishod Wair (third place) for the win on the indoor street course, where the skating was nothing short of amazing from start to finish. All those awesome guys can give you exactly what you need to feed your adrenaline!

One of the most off the hook moments at FÆLLEDPARKEN is the Ring of Spitfire. And yes, this is exactly what is sounds like… a ring of fire. Breathtaking moments guaranteed!

If you couldn't make it this year, see the video and get ready for the next year!
Photos: Jonathan Mehring