Today, we're talking classics: the products that endure in style and substance, the brands that have become benchmarks, the looks they've made their own.
Three perennial Patagonia favourites.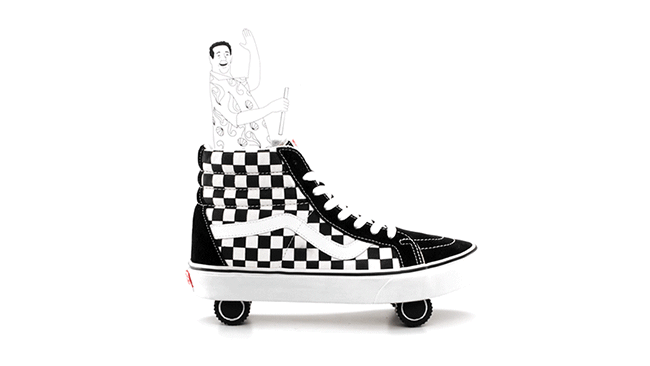 A shoe that has never been lacking in the attitude department, the Old Skool was the style that debuted the now-iconic Vans side stripe (or the 'jazz stripe', as it was called back then). It was followed a year later, in 1978, by the Sk8-Hi. Over forty years on, they're both virtually unchanged. Fast-forward another forty, they'll still be going strong.
When it comes to denim, there's really only one brand for the job.
Shop all Levi's.
Founded in the '20s, Dickies were initially a favourite among farmhands in Southwestern US, but their appeal soon outgrew the ranch to encompass the factory, the construction site, the street, even the office. Their chinos are exemplary.
Shop all Dickies.
Another workwear stalwart from the US, Carharrt remains a family-owned business some 120 years after its founding. WIP (Work In Progress) is the streetwear arm of the operation.
Shop all Carhartt.
Nike SB brought out the RM (which stands for 'remastered') last year to celebrate the 10th anniversary of Stefan Janoski's signature silhouette. A lot changed in those 10 years, and arguably even more's changed in the one year since, but that sleek, low-profile silhouette's looking better than ever.
Shop all Nike SB.
The eight-eye 1460 and the three-eye 1461, Doc Martens' two most recognisable styles. Both feature the signature grooved sides, yellow stitching and air-cushioned sole the brand is famous for, held together with a Goodyear welt – a construction method dating back to the 1860s. Both are available in 100% vegan materials. Timeless designs adapted to modern sensibilities.
Shop all Dr Martens.
Join the hemp revolution. Byron-based Afends have been banging the hemp drum for years, highlighting the environmental and economic benefits of what they consider the most sustainable of all-natural threads. It requires significantly less water than cotton, produces significantly more fibre per acre, takes significantly less time to grow, and is also a highly efficient carbon sink.
Shop all Afends.
Bottle-opener on a flip-flop? Genius. The hardest-working, most ridiculously comfy sandal in the world.
Shop all Reef.