David O'Caoimh is fresh from winning both Wakestock 2014 and the Irish Wakeboard Nationals 2014 this summer, and he's given Surfdome some of his time to get to grips with what's going in wakeboarding.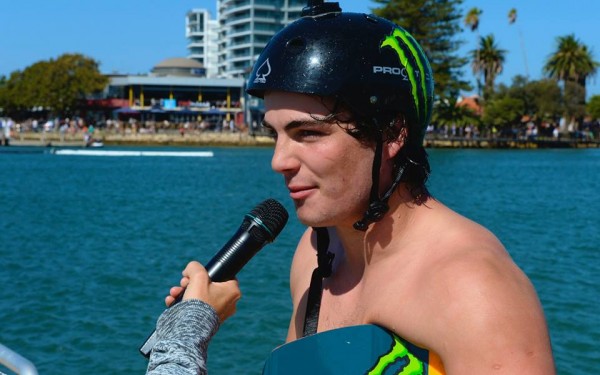 Q 1: David, firstly a big congratulations from everyone at Surfdome on winning both Wakestock 2014 and the Irish Wakeboard Nationals 2014. You were up against some pretty tough competition in each of these tournaments; how does it feel to reach the top at such a young age?
Hey guys. Thank you so much! They were two massive achievements for me! The competition I was up against at Wakestock was crazy! Both Dan Nott and Sam Carne have been Wakestock champions in the last two years, so to be riding in a final with them, as well as all the others was really cool. Then to come out on top was crazily awesome! I will be honest though, the greatest victory for me that weekend was sticking a contest pass that I'd never done before!
Then two weeks later I went home to Irish Nationals. It's always an interesting one! In Ireland we seriously have some World Class Wakeboarders both in the male and female divisions. For some reason, I always feel more pressure in that contest than anywhere else. I think it's because normally you have nothing to lose, and everything to gain, but going in as reigning champion makes it so much tougher!
All the guys in the finals rode amazingly, and we were seeing more high end tricks than ever before which was sick! I actually bottled it in the final and fell! So when I got picked back up I was practically having a panic attack, but somehow managed to hold it together and squeeze the win! But it wasn't easy!
Q2: Your regular training spot is Lough Sillan (in Ireland's Lake District) but wakeboarding takes you around the world. How do you prepare for the different climates, and which conditions most suit your style?
I guess you just have to mix it up as much as you can, that way you're prepared for anything. Everyone loves flat glassy conditions with no wind so for sure they're my favourite.
I do a lot of training out in Florida where the conditions are great, but when I'm home in Europe, I try get to Xtreme-gene in Cordoba, Spain as much as possible. It has the most amazing conditions in Europe by miles and miles!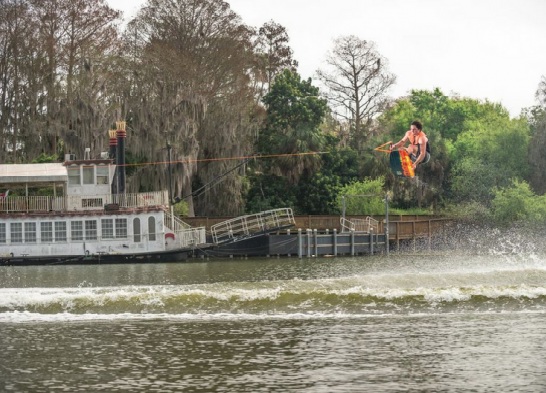 Q3: What does a typical week's training look like for you? 
Every week is completely different, that's why I love the sport and the lifestyle so much! I'm lucky enough to always be somewhere different every week. However if I'm at home on Lough Sillan, I have a bit more of an organised schedule.
Lately what I've been doing is waking up and just taking care of the admin side of things (emails, social media etc.) then I'll head out on my lake here and go for a set or two and spend a bit of time cross training on the trampoline.
Then in the afternoons, I've been heading over to another lake nearby to ride with some friends which has been awesome as we're all pushing each other.
Q4: Some big brands (Billabong, O'Brien USA, Monster Energy, Nissan) sponsor you. What are your favourite products from these brands?
Yeah I have been unbelievably fortunate to be supported by such awesome brands! It's crazy actually when you take a step back and realise how big and cool those brands are! I'll pick one item from each so we're not here all day! Haha!
Billabong Boardshorts: Cos life is better in boardshorts!
O'Brien: The Bruce! It's just such an unbelievable piece of engineering and such a unique amazing board!
Monster Energy: Call me old fashioned, but I love Original!
Nissan: I've just got the new Juke. It's so cool and funky, and amazing to drive!
Q6: What advice would you give to wakeboarding beginners regarding equipment, for example whether to start out on a "pro" board, or an intermediate board or beginner board?

If you've never wakeboarded before, definitely go for an intermediate board. The reason being, if you try it once, you will more than likely be hooked forever! So you want something you can progress into!
Size usually depends on how tall and heavy you are, but if you're a young lad, I think get something a tiny bit bigger so you can grow into it!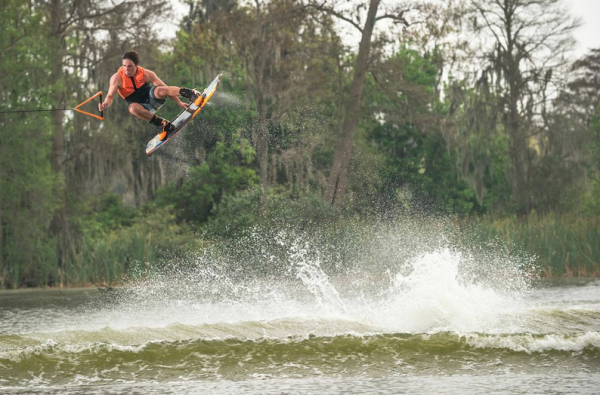 Q7: Your training must be quite full-on, but how do you like to relax when you have downtime at tournaments?
At the contest, there's usually loads of downtime, so lately I've been taking the time to be a "tourist" and see all the attractions. I also love activities. Like any activities form Go-Karting to jumping off cliffs! Anything! Haha. Then when I'm at home, I love just hanging out with the lads, going to play a bit of bowling or table tennis and just having banter!
Q8: Do you enjoy any other of the action sports, or is it just wakeboarding for you?
No, I love it all but I'm not that good at other action sports. I love snowboarding (but don't get much time to do it) skating and every now and then going BMXing or the odd bit of surfing – but I really, really suck at surfing!
Q9: The new Kernow Wake wakeboarding centre has opened up in Falmouth, and more sites across Europe are being developed for this purpose. Do you think wakeboarding is seeing a big surge in popularity? 
Yes, 100,000,000%! It's amazing. One year ago we had no cable based wakeboard spots in Ireland, now we have three. And they all have their own locals who are getting into it and bringing their friends which leads to an avalanche effect!
I'm sure this is the same all around Europe. I think the cables and system 2.0 parks are the ticket. They are making it so much more accessible which is class!
Q10: You're travelling to the 16th EA Wakeboard Championships in Montargil in Portugal this autumn. How are you preparing for them, and how do rate your chances in the competition?
Yeah, I can't wait for that event. Portugal is such a cool place so I'm dying to get back! On the 1st of September I'm heading out over to Florida to train for a few weeks, and then hopefully when I get back I'll try head to Xtreme-gene to train out there before the Championships. I'm hoping to make the podium so fingers crossed!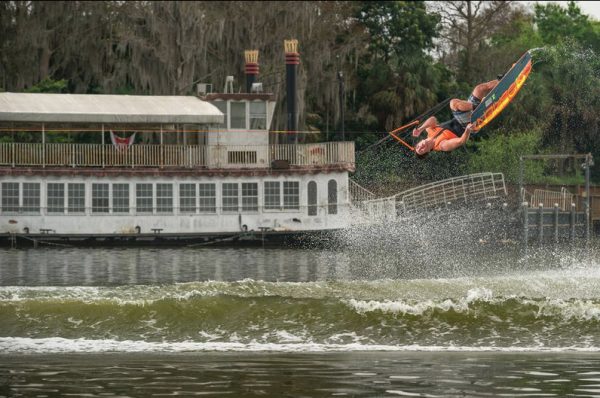 Q11: You have a documentary (Wake to Wake) coming out later this year. Tell us more about this, when will it be on Television? 
This project has been the biggest one to date! I'm super excited/anxious about it! It will hopefully begin airing on TV on December 20th on Setanta Ireland and on BT Sports.
The videographer and I have been working super-hard for nearly a year now to try to make this as good as we can, and for it to be going on TV, that's just amazing!
Hopefully the audience will love it and then we can try do more stuff for TV to try and make wakeboarding more mainstream!
---
A big thank you from Surfdome to David for his interview.
You can catch up with David's wakeboarding exploits on his website or you can get him on Facebook and on at Twitter
More from Surfdome: