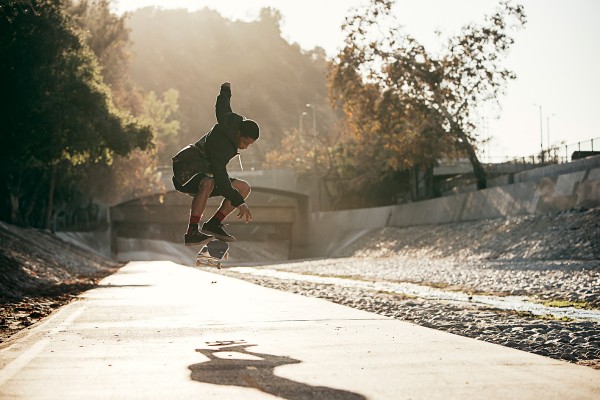 'Today we continue to create the art, direction and message on the constant path to bring progress to skateboarding' – Johnny Schillereff, Element founder.
After years of skateboarding, Johnny Schillereff made being in his element a focus and a way of life. An avid skater since the age of four, Johnny turned his passion into a passionate, ethical brand that breaks the mould with skate-inspired designs, earth-loving motifs and high-quality products.
For Johnny, it was the skateboard under his feet that kept him grounded, as well as his love for nature and art. Although he hit turbulent times throughout his youth, it was his decision to do something positive with his unwavering devotion to skateboarding that re-shaped his life. As he states himself, 'Skateboarding saved my life, 100 percent'. And so, with a deck in hand, he planted the seed for the brand with the infamous tree logo.
As well as having its roots firmly in the skateboarding world of trucks, decks, wheels and grip tape, Element also branches out to the lifestyle that encompasses it. Element's ethos is to lead, and not follow, leaving an ethical footprint in its quest to do the right thing, and make the world a better place.
'We are more than a business…. We are all on the same journey for the growth within ourselves, Element and all that surrounds us' – Johnny Schillereff
---
Hit the Deck
Element Hardware
Yet, for Schillereff, it was also about starting with the board under his feet. As well as the larger idea of changing the world, Element also seek to better the ride for the everyday skateboarder. For Element, it's about constructing Featherlight and Helium boards, placing five air frame chambers that run the length of the skateboard and are evenly spaced through the centre two veneers. This creates the lightest board that Element make, thanks to the chambers eliminating a lot of wood through the core.

Element Seal Complete Skateboard
7.75 inch
£99.99
Construction: Canadian hardrock maple wood
Width: 7.75" deck
Length: 31.25″
Trucks: Element raw trucks
Wheels: 52mm black Element wheels
Bearings: ABEC 3 bearings
Nose -6.75″
Tail -6.375″
From Element's 'Make It Count' Collection, the Seal skateboard is ready for you to push in style. Crafted with a Thriftwood construction, the deck features high-quality technology and that much need strength and durability to grind rails and stomp those landings as hard as you want. The Thiftwood construction is a traditional 7-ply maple design, built to last.

Element Appleyard Bloomed Skateboard Deck
8 inch
£49.99
Length: 32 inches
Width: 8 inches
Construction: 7 ply cold pressed Maple from responsible foresting
Concave: Low
Nose -7.00
Tail -6.80
Wheelbase -14.125
Collaborating with pros is just one of the ways that Element branches out to include the skateboarding lifestyle. With Element's Bloomed Series, they collaborate with riders such as Nyjah Huston and Nick Garcia. For this deck, they have collaborated with pro rider Mark Appleyard. In true Element fashion, a unique graphic adorns the hard rock maple deck. The Appleyard deck will ensure that you ride in plenty of style… and maybe you'll get to do a backside smith grind like Mr. Appleyard himsefl!

Element Twig Nyjah Neon Skateboard Deck
7.75 inch
£49.99
Pro model deck: Nyjah Huston
Construction: 7 ply cold pressed Maple
Twig: Part of Element's lightest boards, scaled to riders height and with thinnest materials possible
Width: 7.75″
Length: 30.75″
Wheelbase: 13.5″
Nose: 6.75″
Tail: 6.375
Concave: Low
Graphics: Part of the Neon Night series of graphics
For the Neon Skateboard Series, Element have collaborated with pro riders such as Nyjah Huston. Thanks to Element's Twig construction, this is one of their lightest boards with it's use of thinnest materials, and scaled to riders' heights. Adorned with original artwork, this might just give you the edge to execute a Caballerial Flip, Nyjah style.

Element Chief Skateboard
£99.99
Width: 7.75 inches
Construction:

7-ply Maple Cold Pressed



Concave: Low
Trucks:

129mm Element skateboard trucks

Wheels:

52mm Element Wheels

Bearings:

ABEC 3 bearings
With shed loads of that Element quality, and plenty of pop, the Chief skateboard is ready to take you anywhere, whether you hit the street, bowl or park.

Element Sketch Floral Major League Complete Skateboard
8 inch
£99.99
Width: 8″
Length: 31.5″
Construction: 7 ply cold pressed Maple
Concave: Low
Wheels: 52mm Urathane Section Wheels
Wheel Durability: 95A
Trucks: 5.0 Element Trucks
Bearings: Silver Thriftwood Bearings, ABEC 3
Griptape: Pre-gripped
(From left to right: Element Rations Allen Skateboard Bolts, £3.99, Element Jessup Griptape, £6.99, Element Section Skateboard Wheels, £21.99)
---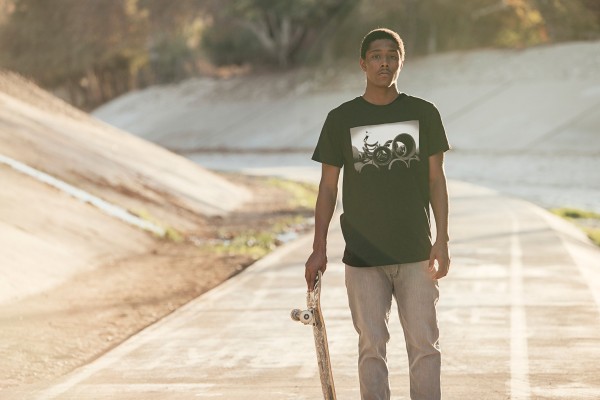 Push in Style
Element Apparel
Element are not confined to just skateboards. The brand is an all-inclusive one, collaborating with pro skaters, collating team riders and appointing brand advocates. They also bring you the best apparel to ensure that you can take to the streets in pure style.
 (From left to right: Ep‑jake Darwen Ss F T‑shirt, £24.99, Baseball Snake 3/4 Long Sleeve T‑shirt, £29.99, Ep‑marcel Veldman Ss T‑shirt, £24.99)
(From left to right: Rockdale Hoody, £69.99, Boom Pt A Jeans, £54.99, Cornell Sweatshirt, £39.99)
 (From left to right: Heatley Trainers, £34.99, Mohave Skate Pack, £44.99, Protect Cap Trucker Cap, £24.99)
---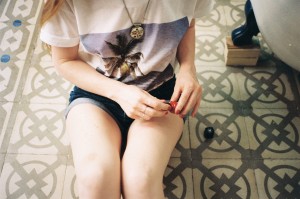 (From left to right: Innerlight Top, £34.99, Jolie Dress, £49.99, Laureen Dress, £39.99)
(From left to right: Sugar Sweatshirt, £34.99, Erin Zip Hoodie, £44.99, Free Jacket, £74.99)
---