When you grow up in a society that provides endless opportunities, the life you lead and facilities you are handed are often taken for granted. Imagine living in a country where something as simple as skateboarding could really enhance your life…and I mean REALLY enhance your life. Thanks to Ethioskate, the potential for change amongst the Ethiopian youth is finally being recognised.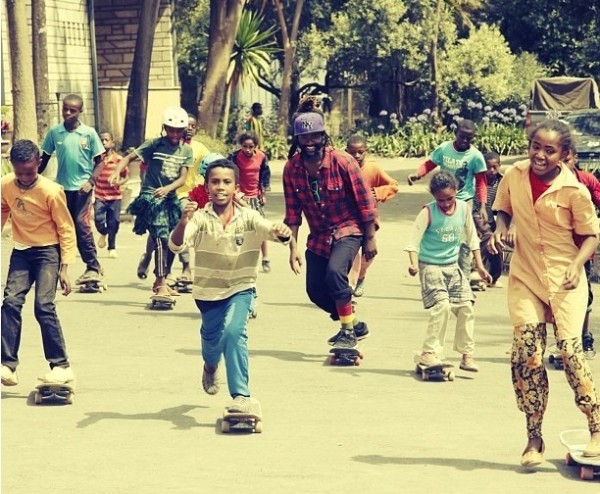 Founded by Israel Dejene, Ethioskate is a project dedicated to improving the lives of young people in Ethiopia via skateboarding. Starting in Shromeda (a village notorious for drug addiction and criminal activity), Isreal describes how children spend their days hawking in the city and eventually slip through the cracks in the system.
Being a passionate skater himself, and deeply inspired by the sight of children sliding down the asphalt with plastic fixed to their shoes, Israel decided it was time to empower the kids of this neighbourhood. As a result, the 'Love In Action' Ethioskate project was born which saw the first ever skate ramp in Ethiopia built in their hometown.
The video below demonstrates how this new found skate community encourages children to embrace their talents and realise their own potential.

Israel Dejene's dream is to grow a sustainable organisation to make Ethioskate accessible to children all over the country and essentially rescue the potential of Ethiopian youth.
Follow the progress of Ethioskate on Tumblr and Instagram and show your support for this project over on GlobalCitizen.