The mild October air tempts the streets of London into dreaming of months gone by. But as the clocks change and the days draw achingly short make no mistake – British summertime is done and dusted.
The countdown is officially on and first lift is tantalisingly close. So as I stroll through London's early evening darkness to meet king of the backcountry Jeremy Jones, I can't help but get a little (read VERY) excited that the snow season is well and truly on its way.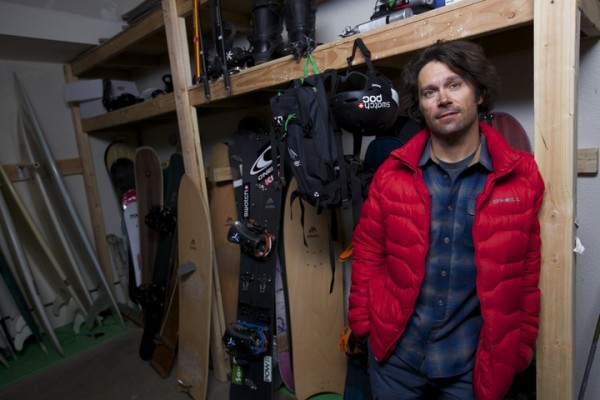 Jeremy has just landed in London from Innsbruck, for the UK premiere of his movie Higher – the third instalment in the epic Deeper, Further, Higher triology. I catch him at 71a Gallery first, to pick his brains on fighting the freeze, nailing the backcountry and the launch of the Jeremy Jones x O'Neill snow collection at Surfdome.
Fortunately if there's ever a man who knows what he wants from a piece of technical kit, it's JJ.
"I have to travel light, so to have one piece of kit that does everything is amazing," he tells me.
In terms of the design process for his collection, it was all about the technical details. Waterproof zip enclosures, taped seams, pit zips and super stretch fabric – every element of his premium jacket and pants has been carefully considered following years of battling extreme elements:
"The jacket is super breathable when it needs to be with incredible vents, but also warm when things get cold.
It's so important to regulate your temperature – you can get so hot especially when you're hiking and you're already putting your body through so much.
Sweating is also dangerous. As soon as you start chilling it takes so much valuable, physical energy to try and keep your body warm".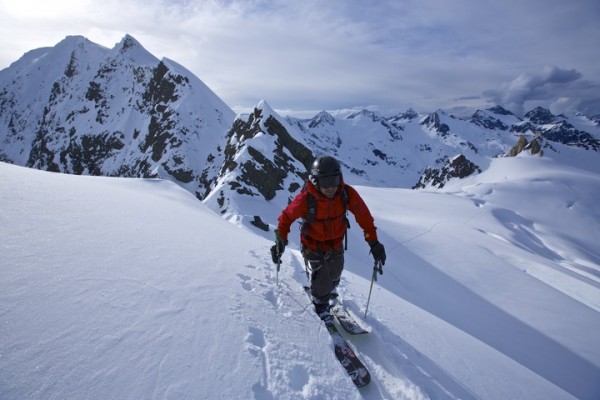 Unsurprisingly Jones is no stranger to extremely bitter conditions. While growing up in Cape Cod, frostbite warnings were a daily battle: "they used to have frost bite warnings all the time, it was a real danger. Even now when I take my wife back there she's like, 'no way we're going snowboarding in this cold!'"
His tough introduction to the mountains certainly goes some way in accounting for his outstanding resilience and bravery:
"I got on the snow first when I was four and on a snowboard when I was nine. We just wore cotton shirts and wool back then, we used to get soaking. There was none of this merino wool or waterproof insulation. Then if you wanted a ride, you had to get out there and hike".
'We used to have frostbite warnings all the time' – Jeremy Jones
No chair lifts and a daily fight with frost bite? Esssh. Goes some way to explain why The Alps is now his "favourite place to ski in the world"..:
"It has the best lift system in the world and being able to snowboard amazing powder right under a chair is just amazing".
The predictable European seasons are also a huge draw for him. "If the snow is bad in the northern Alps then it's probably good down south. To be honest I won't know until the day I'm flying where exactly I'm going to head! It all depends on the forecast there and then… keeping things flexible".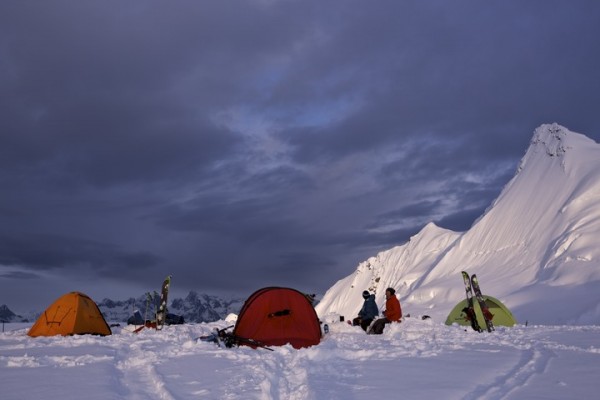 It's no surprise then that he's pretty jealous us Brits have the continent on our doorstep. We may not have our own mountains right here, but we certainly have an appetite for getting on that plane and making our mark on Europe's white stuff..:
"In my experience the Brits are the tough ones. When the going gets hard and you're on a difficult hike and camping on the hill, the Brits are the ones that get on with it. Their British sense of humour really comes into play".
'Never stop learning' – Jeremy Jones
Maybe, but we've got no illusions that we're the next Jeremy Jones (yet!). So what tips does the man himself has for upping our backcountry game?!:
"The short answer? If you're in the Alps, go and hunt down Neil McNab. He's incredible – the world's best backcountry snowboard and splitboard guide".
For Jones it's all about finding the best mentor you can: "If I'm just heading to the Alps for a week that's what I do. Whether it's a guide or a friend, find the person who knows that place best".
And off the mountain?: "Check forecasts, watch how to videos, keep talking to those in the know… that's the key. Never stop learning".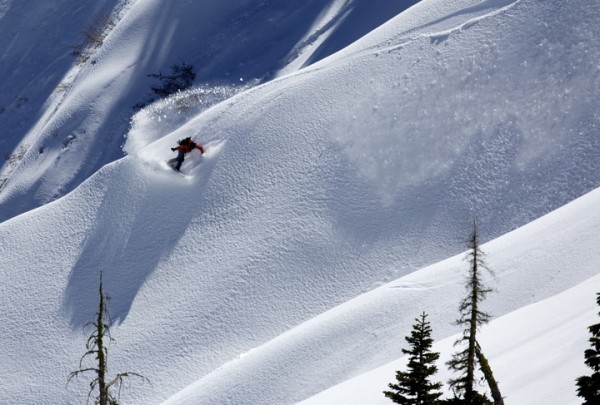 Huge thanks to Jeremy Jones for his time, what a guy. Believe the hype and check out his latest Jeremy Jones x O'Neill collection here.
---
More from Surfdome: