Max Thompson, winner of our competition for Freeze Fest Tickets, very kindly penned this post to let us know how much he enjoyed the night at Battersea. We're stoked he had such a good time. It's fantastic when the winners of our competitions really like their prizes and we love hearing about it. Thanks Max, it was our pleasure to get you to Freeze 2012.
 
So, my quiet weekend of R&R got hijacked by a midweek email telling me I had won tickets to Freeze Festival; "this is going to be awesome!" was my first reaction. And awesome it was.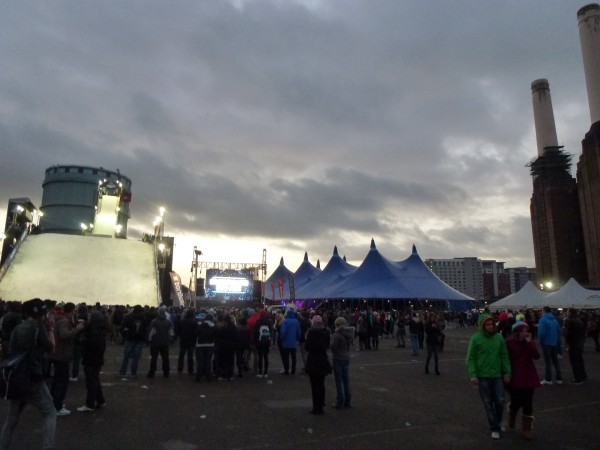 Having high-tailed it up to London straight from work on the Friday, my first stop was dump my stuff at a mate's house who kindly agreed to put me up at short notice. Having seen the massive jump next to Battersea Power Station on the train over I thought I had a good idea of how cool everything looked, but as I walked up to the site, it just kept getting more and more amazing. I was absolutely blown away when I got into the site and say it fully lit up against the London skyline. "Mount Battersea" just looked plain surreal. I was pretty impressed by the standard of skiing in the big air comp, but as more of a snowboarder I was much more hyped by the prospect of the Jeremy Jones "Further" premier tickets that were part of the prize. I have to say, it didn't disappoint. If you get the chance, watch this movie. Jones somehow manages to surpass himself from "Deeper", with crazy lines and even an epic part from Terje Haakonsen himself.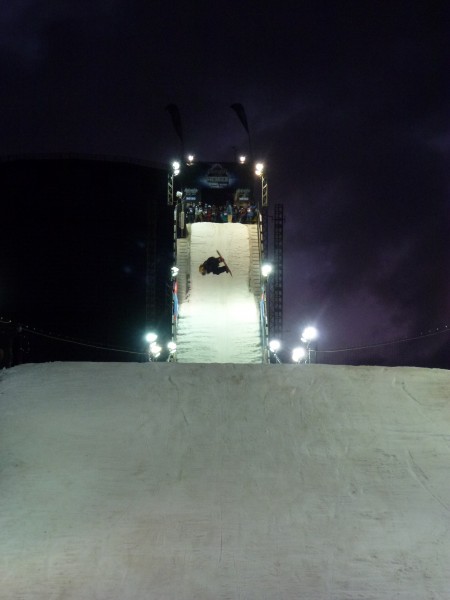 The snowboard big air comp on Saturday was off the hook; preliminaries included tricks from crazy double corks right the way through to a "Gentleman's air" (something I am totally aiming to nail this season!) Seeing some of my favourite riders like Halldor Helgason and Kevin Backstrom on our shores was unforgettable too. In between sessions my friends and I got to check out the massive music stage, après bars, hang out with the Retro Rentals crew and made frequent visits to the indoor trade area in an attempt to keep warm. Freeze certainly lived up to its name in that department! The final of the snowboard competition showed off the best riding of the evening; whilst it was a shame Jamie Nicholls or most of the other Brits didn't make it through Billy Morgan threw some massive shapes and, much to the crowds delight, managed to win the whole damn thing! Accompanied by screams of "Billy! Billy!", his celebratory superman-style backflip was a sight to behold.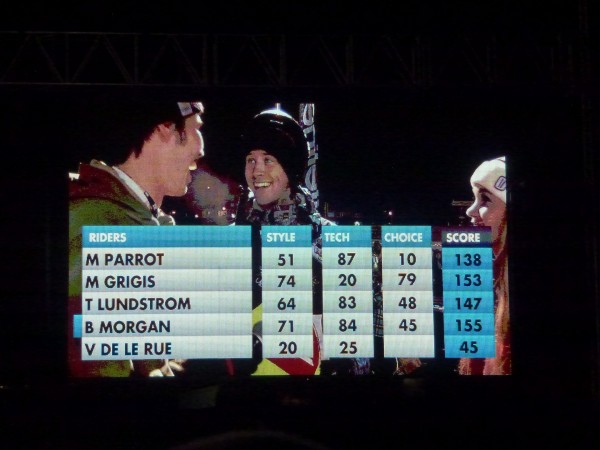 So snowsports done with, it was off to the music tent again to let Public Enemy wrap up proceedings, which they did in mega style. Suitably hyped, cold and tired, I trudged back home the next day with a million fantastic memories and a weekend that I'm pretty sure my mates are fed up of me talking about already! Thank you so much Freeze Festival,  Surfdome and O'Neill, it was incredible.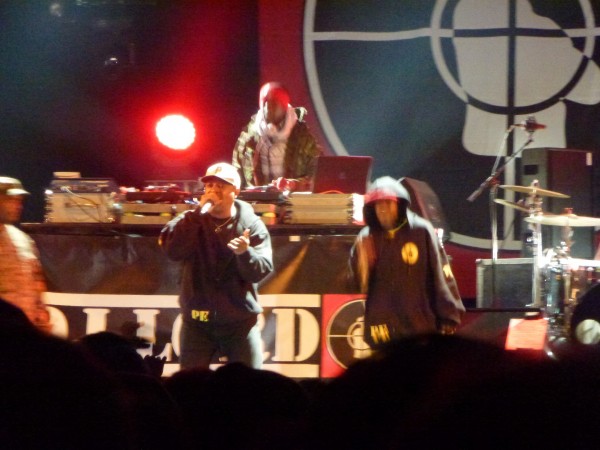 Not only did Max write this post for us, he took the pictures as well. Many thanks Max.