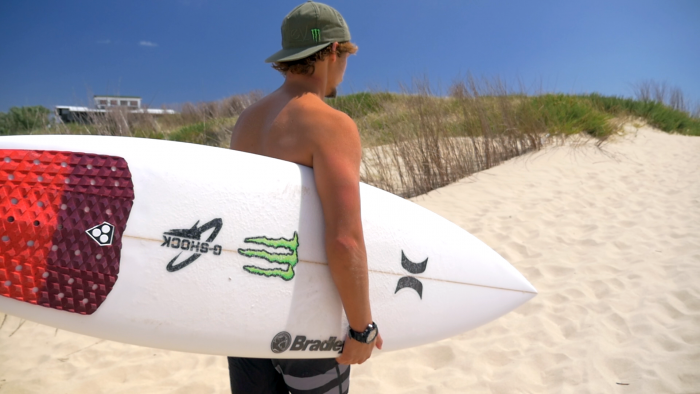 When it comes to buying a new board there's so much to take in; it's easy to get stuck on which board will suit you the best. It's not like buying a t-shirt when you'll head to the shops, try on a few, then leave stoked with a great fitting tee. So how do you know which board is going to be perfect for you? If only there was a series of videos online that showcased some of the greatest boards on the market… oh wait, there is!
We've teamed up with the guys at Magicseaweed and selected some of the best boards to be tried and tested out on the water. With the help of Hurley sponsored rider Nic Von Rupp and some fired up Portuguese waves, we put together a series of edits so you can see how each board carves, floats and cuts back. What a selection of sick boards to choose from:
DHD DX1
Fourth Doofer
Christiaan Bradley Roman
Hayden Shapes Hypto Krypto
Pyzel PyzAlien
Channel Islands Sampler
Pukas Link
Maluku Keeler Twin Fin
So sit back, hit play and check out this summer's freshest board guide.
DHD DX1

The DHD DX1 is one of the best-selling shortboards in the world. Not only is it designed to handle any condition but it's also suitable for any level of ability from average to advanced. Nic grabbed a 6'0 x 18 5/8 x 2 5/16 – a slightly more narrow board than he's used to riding – and he suggests the board is best for vertical riding on those cleaner, more hollow days. This model has a single concave running through the middle and into the tail with a smooth plane shape. This, combined with a smooth rocker and a squash tail, makes up the DX1. But how many times can he use the word 'vertical' in one segment?
Fourth Doofer

The Doofer is anything you want it to be; from mush to solid waves, it is the ultimate all-rounder when you just want to catch as many waves as possible and have a bunch of fun. We've tested this board from 1ft Fistral all the way to 6ft Thurso and it really is a one board quiver! A great paddler, fast, easy to turn and holds a lovely line in the barrel. It's one of our favourite boards to take away. With the dimensions of 6'0 x 19 3/4 x 2 1/2, Nic was a little out of his comfort zone, but he was surprised at how great it worked through turns and transitions. You can see how stoked Nic is to ride this board… and you should be too!
Christiaan Bradley Roman

The Roman is a high-performance shortboard that was tried and tested during the design phase by Leo Fioravanti. He surfed this board in all conditions and found that with the flat mid rocker going into an aggressive tail lift, this board performed well with tight turns and quick snaps. The lower middle rocker increased flat speed over dead sections of the wave. A great responsive board that works well in all conditions as you push through the carves the board keeps on giving. Would Nic agree with this? To quote him "Leo is a great friend so I have always been curious of this board". We'll take that as a yes…
Hayden Shapes Hypto Krypto

We could talk about this board for hours, as the Hypto Krypto is one of the most popular boards worldwide for a reason. With its radical template and innovative FutureFlex construction, the Hypto Krypto has quickly become one of the most popular boards ever shaped. The epoxy gives it pop whilst paddling with ease due to width in the nose. The versatile design has proven popular with the HS riders too, with the likes of Craig Anderson riding the board from waist high, gutless rubbish to cranking Kandui… with monumental success. Nic claimed that it was a little on the wide side for him but still surfed really well.
Pyzel PyzAlien

The Pyzalien is the brain child of shaper Jon Pyzel and is quite possibly one of the most fun hybrid models in the world. It has the design and float of a stubby funboard with the performance of a shortboard. The outline of the Pyzalien starts with a fuller nose which helps with paddle power and down the line speed. It also has a wider tail that helps with control and easier rail to rail transitional surfing. Nic was really stoked on the board which hybrids high performance with a classic fish. A great summer board for when the high pressure comes in and the waves go a bit 'all over the place'.
Channel Islands Sampler 

Designed for Dane Reynolds, the Channel Islands Sampler offers a little extra volume for when the waves crap out. It's been described as a 'chunky board that rides really good on the rail'. Nic was surprised at how much he liked it, even though the dimensions – 5'8 x 19 1'4 x 2 3/8 – were a little on the big side for him. Another great board for 2-3 ft summer surfs, but unlike the Pyzel with its loose swallow tail, this board has a high volume squash tail.
Pukas Link 

The only collaboration board in the selection, Lost's very own Matt Biolos joined up with Pukas to create one of the thickest boards on this test. With a fair amount of volume, this is a perfect 'groveler' board that will float you through even the mushiest of sections. But essentially the main function is to let the rider have fun in small, choppy conditions… not really a high-performance board due to the thickness of the rails and nose, but still, look how much fun he's having on it!
Maluku Keeler Twin Fin

Everyone needs a retro summer fun board… and this is exactly what the Maluku twin fin is! Great for when the waves are super clean but lack a bit of power, this twin fin will hold down the line and give you such fun loose turns. Featuring a distinctive retro outline, with modern bottom contours and rail shape (single to double concave with 'V' in the tail), the Keeler Fish is totally contemporary. Full rails in the mid section, refined boxy rails in the tail and modern performance rails in the nose. What was the end verdict? He liked the board but we think he liked the fins more!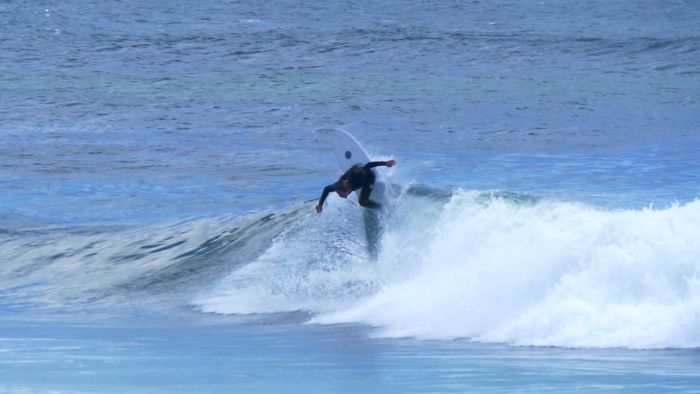 So it's pretty simple, one test pilot and eight boards fresh off the rack, recorded to help you out when it comes to buying a new board. Whether you're a beginner, intermediate or just about to turn pro, we're pretty sure there's some info in those vids to help you all out.