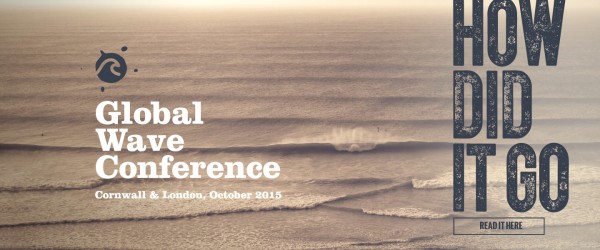 It really is happening, our Oceans and surf habitats are under serious threat. So the answer to the above is 'Everything you can'
In a week that scared me to freaking death and inspired me beyond any 'Conference' could, or in fact anything I thought could! The big question is where do we go from here? How do we act on the awesome work of the presenters of the Global Wave Conference? How do we, the surfing community, square up shoulder to shoulder to the challenges our surf environment is facing?
We shouldn't need the motivation to stand up and be counted in protecting the place we love! But if we did the Global Wave Conference delivered in bucket loads.
The conference was met by a mid-sized clean swell on the North Cornish coast, and gathered 3 x world champ Tom Curren, the best big wave surfer in the world Greg Long, surfing legends Brad Gerlach and Ramon Navarro , heads of Surf sustainability NGO's, Marine biologists, professors and the surf industry all together in the October Sunlight, ready to pack one of the heaviest punches ever thrown by the Surf Enviro movement.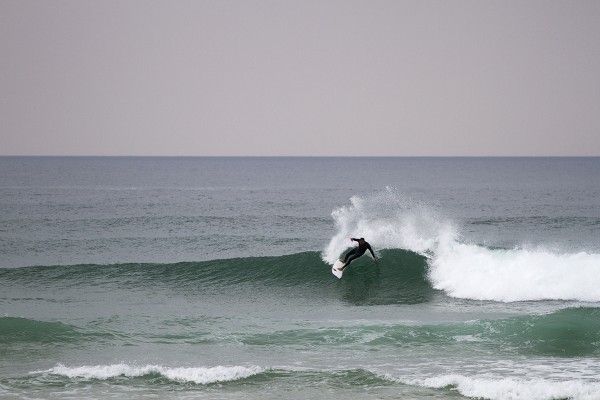 This was the greatest gathering of like-minded souls in the surf enviro sector ever – and the point was made – Surfing is the only sport that has an environmental movement such as this attached to it. Why? Because we as surfers are on the front line! here are some of the things we are having to contend with:
90% of global warming is absorbed by the Oceans
Ocean Acidification is 10% higher than any time in Geological history
Coral could potentially be extinct in our lifetimes
8 Million tonnes of plastic is dumped in the ocean each year
640,000 Tonnes of fishing gear 'Ghost Gear' is lost at sea annually
3,518 Pollution incidents were recorded last year around British waters on 326 beaches
Half of all Marine life has been wiped out in the last 40 years
Fish stocks could be entirely lost by 2050
Sea level rises will mean many of our surf spots will never reach their low tide marks
The list of waves destroyed by development increases every year
The two days on the Cornish coast was filled with 15-minute quick fire talks that had us gasping for air in between and reeling into coffee breaks. Hard hitting facts followed by solid solutions on how to protect what we love.

Unquestionably – Gregg Longs Speech – that had everyone on their feet and perhaps one or two wet eyes! The core of Greg's speech? Every minute counts, he has calculated that he would need 130 years to truly master the sport of big wave surfing, resorting to mediating and visualisation to make up the time. But perhaps more so about 'Getting back on the horse' after his near death experience at Cortes Banks, he did just that and rode another decent size wave there! If we ever needed the motivation on a Tuesday morning to get out there and do our bit, this did it and had most of us raring to save the Oceans single-handed – We'll post his talk soon, I recommend you take the time to watch it!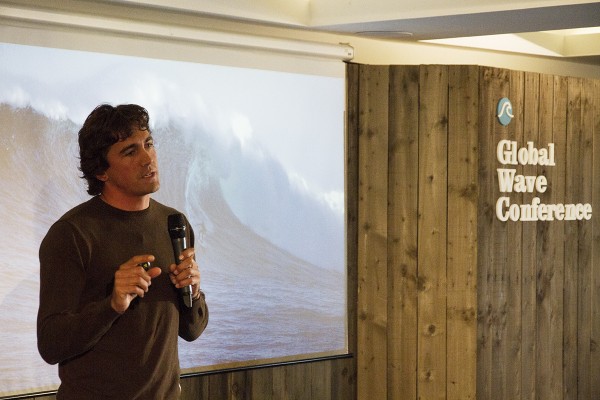 Andy Cummins from SAS and his full dissection of the Environment Agency officials previous talk, on their water quality testing procedures for UK beaches – executed with surgical precision which showcased what SAS are great at, hitting the big guys with solid and undisputable facts to provoke reaction and essentially change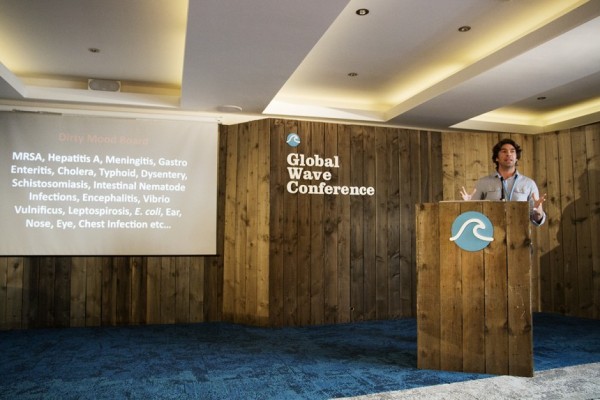 The formation of Clean waves – A key headline of the conference – SAS, Surf Rider and Parley for the Oceans will be strengthening their relationship with a collaboration on the new Clean Waves project, which will look at preventing plastic from entering the marine environment. Let's keep an eye on this and see how we can all get involved
The 8th World surfing reserve was announced – Huge news! Although not too much of a surprise for some – 16km of surfing prime real estate on the gold coast including Burleigh heads, Currumbin Alley and the Superbank will be preserved forever yeeeew!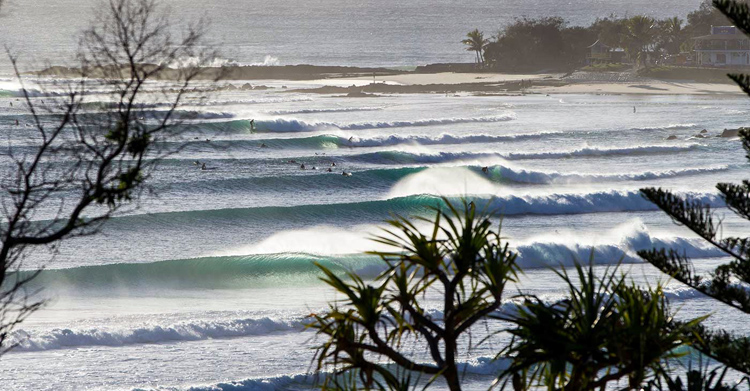 A whacking 41% of you said that marine plastic was your first Surf Environmental concern in our survey, followed by water quality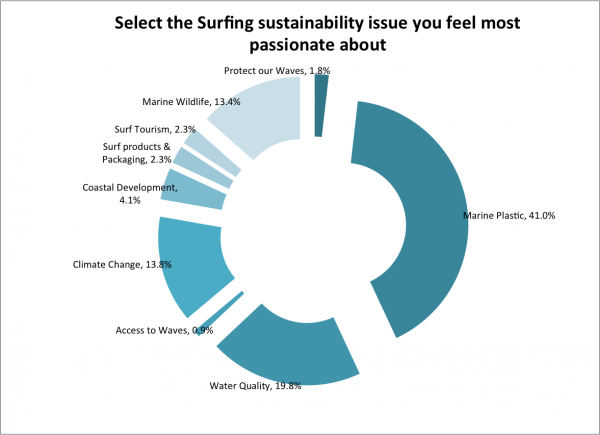 You can add your views to the survey here – http://surfdo.me/GlobalWaveConf
Explaining to the Houses of Parliament security staff we did have an invite and the Surfboard and crates of beer were necessary for our Protect our Waves all-party parliamentary group meeting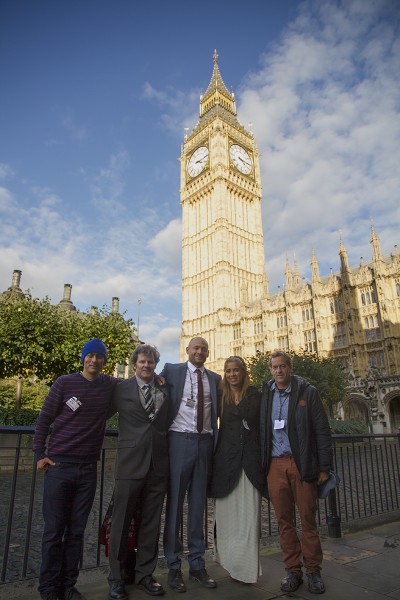 Tom Curren and Brad Gerlach kicking off a spontaneous jam, enough said!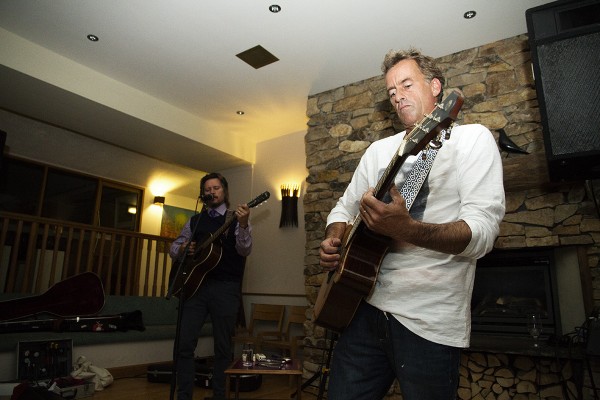 Progress has been made, powerful information was shared, colorations were formed, relationships were strengthened, resolve and determination were solidified.
But what will this actually do to stem the full blown assault that is being laid down on our fragile and amazing oceans? What will the conference do to slow the tide of destruction?
Collaboration – it came up time and time again, we are stronger together!
For the South Americans present, information can be more powerful than money to buy land around surf spots under threat. They can literally fight the diggers on the beaches with case studies and facts of the value of waves from other places in the world.
Sharing ideas and solutions to the global ocean plastic endemic is key to global solutions.
Raising the profile of climate change making sure surfers know, unless they change their ways and influence others to do so we are facing a serious bout of 'High Tides'
For Surfdome, we will be strengthening our relationships with the organisations that protect our surf environment and we'll help them help us all.



Everything you can! Support surf enviro organisation – Surf Rider, Save the Waves, SAS or the many others that do great work, get vocal, switch to renewable energy at home and work, stop buying plastic and stop walking past it on the beach – pick it up
It's up to us all
The conference was delivered seamlessly by the Surfers Against Sewage team, Hugo the captain of the SAS ship explains why the effort is every bit worth it:
"The need to act has never been more acute, with our oceans under more pressure than ever.  From plastic pollution to raw sewage discharges, in places we're witnessing the wholesale destruction of unique and irreplaceable habitats and coastal spaces so vital for healthy and happy communities."