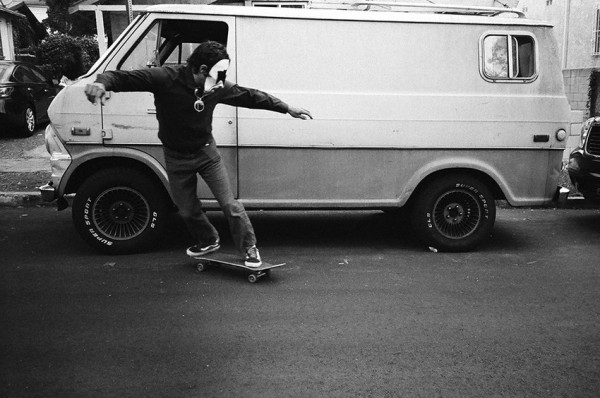 "I remember skating at least once a week last year, but it's been ages since my last session" – This is what I've found myself saying over the last few cold wet months.  We know we're not the only ones who have been feeling this way.  Luckily the winter has almost passed and spring is rapidly approaching which means it's time to freshen up your set up and land that frontside flip down the six you've been dreaming about.
I remember skating at least once a week last year, but it's been ages since my last session
We know you're not new to the scene, and undoubtedly you know what you're after. With this in mind we have compiled some of our top picks of hardware to help get you out and shredding.
If you've ended up here and you're actually looking for your first setup go ahead and click HERE for our Best Beginner Skateboard Guide
---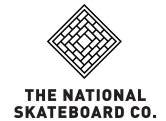 The National Skateboard Co. Halo Two (213173)
Width 8.125
We have always been super impressed with the sheer quality of decks by National. Keeping it simple and geometric with the graphic, these guys really know what they are doing. We are sure you will be just as impressed with the attention to detail on these decks.  Be sure to check out the coloured veneers that beautifully pin stripe the rails of this deck.
The UK based company are on to something with this solidly constructed deck. It will be sure to perform, whether its street, bowl or park!
 
 
 
 
 




 
 
Almost Batman Skateboard Deck (183760)
Width: 8.25 inches
Part of the Almost x DC Comics collaboration, Daewon has hit the nail on the head with this killer. Its 7ply construction and wider girth insures a tight pop and will see you through the most demanding sessions on rails and ramps alike.
Check out the entire Almost x DC range for some other sweet graphics.
 
 
 
 
 




 
 
 
Polar Pontus Alv No Comply (202019)
Width: 8.25 inches
Swedish rippers Polar Skate Co. have graced us with yet another beautiful board. Art work by their main-man Pontus Alv and the sweet construction that we've come to love. It's medium concave and snappy pop make this a firm favourite for bashing out those No Comply's or just hitting the park for a healthy session.
 
 
 
 
 




 
 
Primitive Downtown  (208742)
Width: 8.25 inches
Since P-Rod decided he was off to do his own thing expanding the Primitive range, people have been hyped on anything he's thrown out. Granted, a lot of the designs and decks are rad – but we've found that his downtown deck has just the right look and most importantly .. feel. Expect responsive pop, comfortable concave and an overwhelming urge to hit every triple set you see.
Go have a peek at the other Primitive decks we offer, the gold deck is a right treat.
 
 
 
 
---
 
Size: 52mm
Durometer: 99a
Perfect for the park/street skater, these wheels are made from Spitfire's classic formula and feature a regular profile and a solid urethane construction. Summed up in one word: Solid.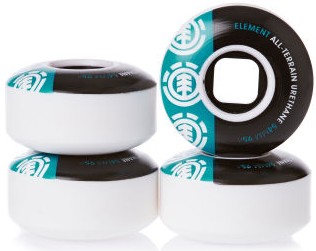 Element Section

Size: 54mm
Durometer: 95a
Another solid street wheel, but it's added width means taking this to some transition wouldn't be an issue. Hit it up big on the mini-ramp or smash out those backside disasters on the quater. Either way, once you take it off the tranny, bowl and back on to the street you'll realise why these bad boys are an all round beast.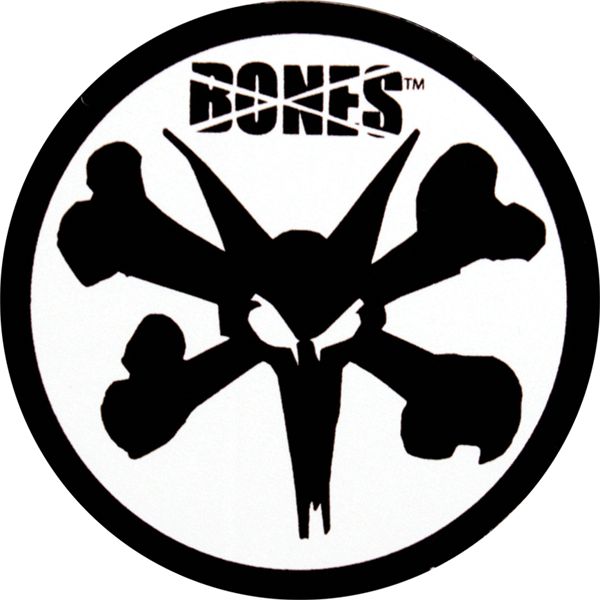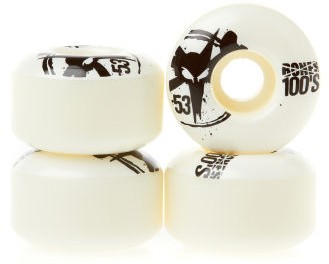 Bones OG 100's v8 
Size: 53mm
Durometer: 100a
Bones have one of the best track histories in the world of skate, solid construction that has been tested relentlessly by Pro's, Am's and regular joe's alike. These wheels are bang on perfect for street skating and let's be honest, they'll perform with whatever you throw at them. However with a 100a duro, it's probably best you steer clear of the rough ground as you'll be feeling ALL the bumps.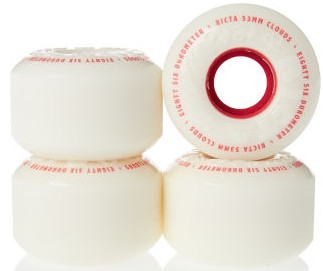 Ricta Clouds
Size: 53mm
Durometer: 86a
If you're a fan of a solidly smooth cruise, these Ricta Clouds are certainly the wheels for you. Not as soft as their 76a counterparts, but definitely soft enough to use on rougher ground. Perfect for filmers these silent and smooth beauties will make getting all the footage for that Sunday edit an absolute dream. You'll almost want to never skate anything else.
 
---
 
Independent Stage 11 139
For deck sizes: 7.75″ – 8″
Independent have been making trucks since 1978 – so trust us when we say, they don't disappoint. The Stage 11's are their latest construction and they're built to last! These come in a mid hight and are great for street and transition skating. They also make a low version of the Stage 11's which I'd recommend checking out if that's more your thing.
Venture Low 5.25 
For deck sizes: 7.75″ – 8.125"
 
These Low's are Venture's prime hollow trucks.  Designed to shed some weight and give you extra height on your pop these trucks definitely feel lighter. The low set kingpin also gives riders a better grind clearance – ensuring that your hanger doesn't stop you on smashing out that 50-50 or a gnarly front crooks.
 
 



Thunder Team Lights 149 Hi 
For deck sizes: 8.2″ – 8.4"
For the skater that enjoys a wider deck and higher trucks! Perfect for hitting the mini-ramp or half pipe these trucks offer great clearance for all those indie grabs and benihana's. Made from a super strong and super lightweight forged aluminium you can expect durability with the added bonus of reduced weight.
 




Krux Hollow Tall 4.0 Silas x Adidas
For deck sizes: 8.0″ – 8.2"
Krux have been at this game for a while, constantly evolving their constructions and striving to offer all those that ride their trucks unparalleled satisfaction. This Silas Baxter Neil pro collab with Adidas features hollow axles and an innovative kingpin design all designed to keep you light (only 311 grams!).
---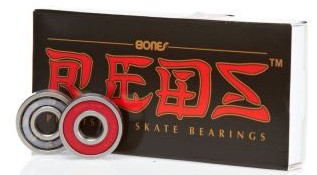 Bones Reds 
You've inevitably been handed down some second hand Bones Reds at some point. If you haven't had this happen to you, there's a good chance your mate has told you to go buy some! And for good reason too! Being skate-rated and not conforming to "ABEC" classifications has set Bones apart from the competition. Long story short – They're a worthy investment.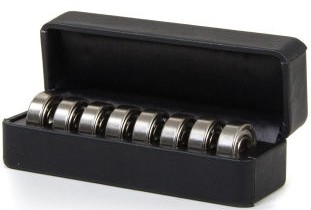 Diamond Supply Co. Hella Fast
What it says on the tin really, Diamond have made some pretty solid bearings and after we gave them a test all of our worries were put to rest. They're decent quality and as long as you don't treat your board too badly, they shouldn't get too dirty.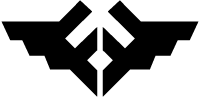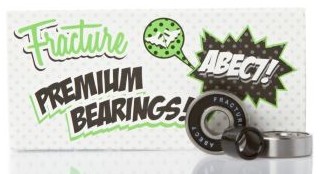 Fracture Premium Abec 7
Fracture have thrown together these bearings with low friction crows, what does this mean? Less speed loss! Thats what.. They're relatively cheap which makes them great for skating dusty/damp locations. You're not going to be able to clean then if they get too grimy however as these have non-removable rubber shields.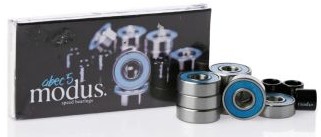 Modus ABEC 5
Contrary to popular belief the ABEC rating really doesn't make too much of a difference to how you roll. Many people see anything lower than ABEC 7 as not worth it.. We're letting you know that's not the case! These Modus ABEC 5's roll perfectly after a little breaking in so take them out for a skate.
 
---
More from Surfdome >