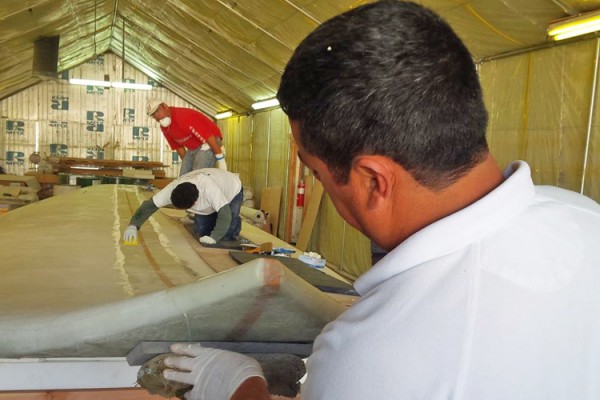 For many fans of the beach, the summer is all about hitting the open waves of the ocean on a surfboard. If you've got a love of surfing and happen to be near Huntington Beach, California, on 20th June, there will be two attempts at setting new Guinness World Record.
The city of Huntington Beach will try to break the Record for "Most People Riding a Surfboard at Once" on the "World's Largest Surfboard". The surf city wanted to set the record for most surfers riding the board, by having 60 people on the 39-foot-long, 9-foot-wide plank.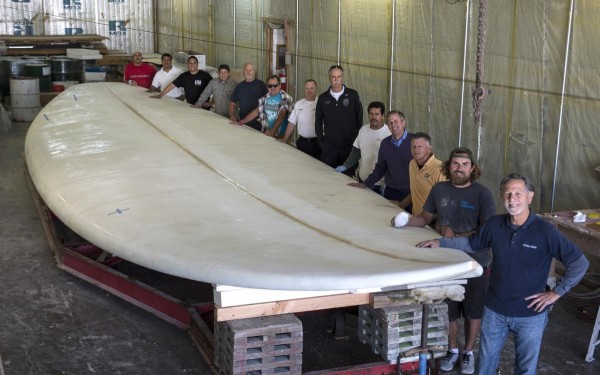 Nev Hyman of Firewire Surfboards has teamed up with Westerly Marine and a bunch of local shapers to build a 42-foot long, 11 feet wide, and 16 inches thick surfboard. Or should we call it a longboard? For the record to be set participants will need to stay standing on the board throughout the required 10 second period. Huntington Beach is expecting to have 60 surfers standing for this period.
"It's the length of at least two full-size cars, maybe almost three. It looks like a regular shortboard that's literally blown up to 42 feet,"
– Lynn Bowser, co-owner of Westerly Marine.
In case you were wondering, this isn't the first attempt at this record. The original record for the "World's Largest Surfboard" is 39ft 4in and the record for "Most People Riding a Surfboard at Once" was set in 2005 with 47 people
Don't worry, the 60 participants won't be required to paddle out (thankfully!) as they'll be towed into a wave. The 10 seconds will start when the board is released and travelling unassisted with all those along for the ride standing up.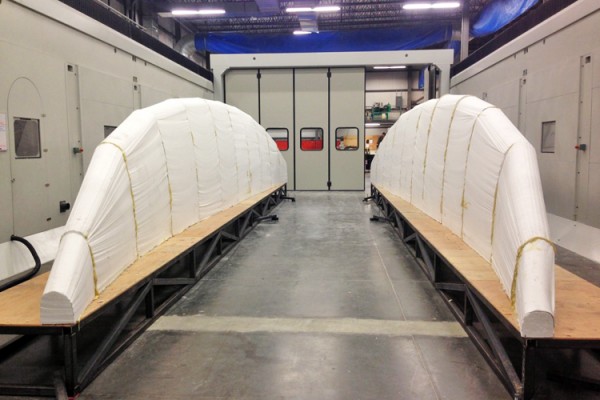 The surfboard will be on display as an iconic cultural tribute to one of California's most distinctive and beloved outdoor sports, at the International Surfing Museum, in Downtown Huntington Beach, allowing the board to become an attraction itself.
---
More from Surfdome >