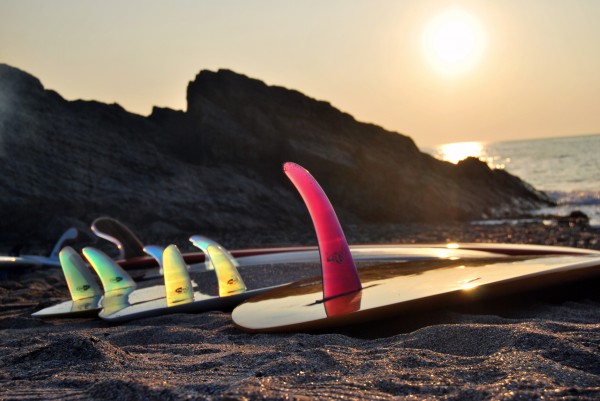 This British born surf brand makes boards in the same way the German's make cars – sleek, stylish and with total precision. Hailing from Devon, Gulf Stream's team of talented shapers, artists and surfers pride themselves on offering the finest quality surfboards for all abilities and all conditions.

Gulf Stream's signature look seems to take inspiration from the era of vintage surf. New-age graphics make way for retro colourways and simple logos lending their surfboards a look that's instantly recognisable and more than desirable.
Not only are these boards ridden by those who seek style whilst they surf, but are also favoured by some of the biggest names in the industry. Andrew Cotton doesn't hold back when he explains how his 5'11" Gulf Stream tow board helped him break the boundaries of his surfing abilities at Prowlers. And Cotty's not the only one who loves these boards, we can't get enough of them.
---
---