The Sunshine Coast Renaissance man on 'Arc of Aleutia', the joys of surfboard polygamy, and the value of travel
Amidst all the striving and exertion – the jostling surf jocks, the trying too hard, the trying too hard not to try too hard – there is the reassuring, slightly sheepish presence of Harrison Roach. On a list of surfers we might want to "jump on a Zoom call" with and ponder the state of the pro-surfing industrial complex, he would have been near the top.
For one, he is Roark Revival's man in Australia, the antipodean representative of a brand we are currently very much smitten with. Roark's forthcoming 'Arc of Aleutia', a full-length adventure-flick by Chris Burkhard and Ben Weiland, follows Harrison and his fellow Revivalists Parker Coffin and Nate Zoller as they venture north to one of surfing's least hospitable but most rewarding frontiers. It will be available to watch any day now.
For another, he has a knack for articulating both the joys and absurdities of the contemporary surfing experience. You may have seen it on display in 'The Mysterious Affair', a recent Stab Mag project that saw Harrison – who's best known for his surfing on twins, mid-lengths and longboards – surf and critique a batch of industry-standard, high-performance thrusters. It made for highly compelling viewing.
Roach is a student of surfboard design and always curious about what's going on under his feet. Indeed the following conversation, which has been edited for length and clarity, spilled over into a discussion about the limitations of the thruster and the vagaries of "alternative" craft, featuring some interesting advice for the retro curious. We'll publish that shortly.
All photos by Chris Burkard.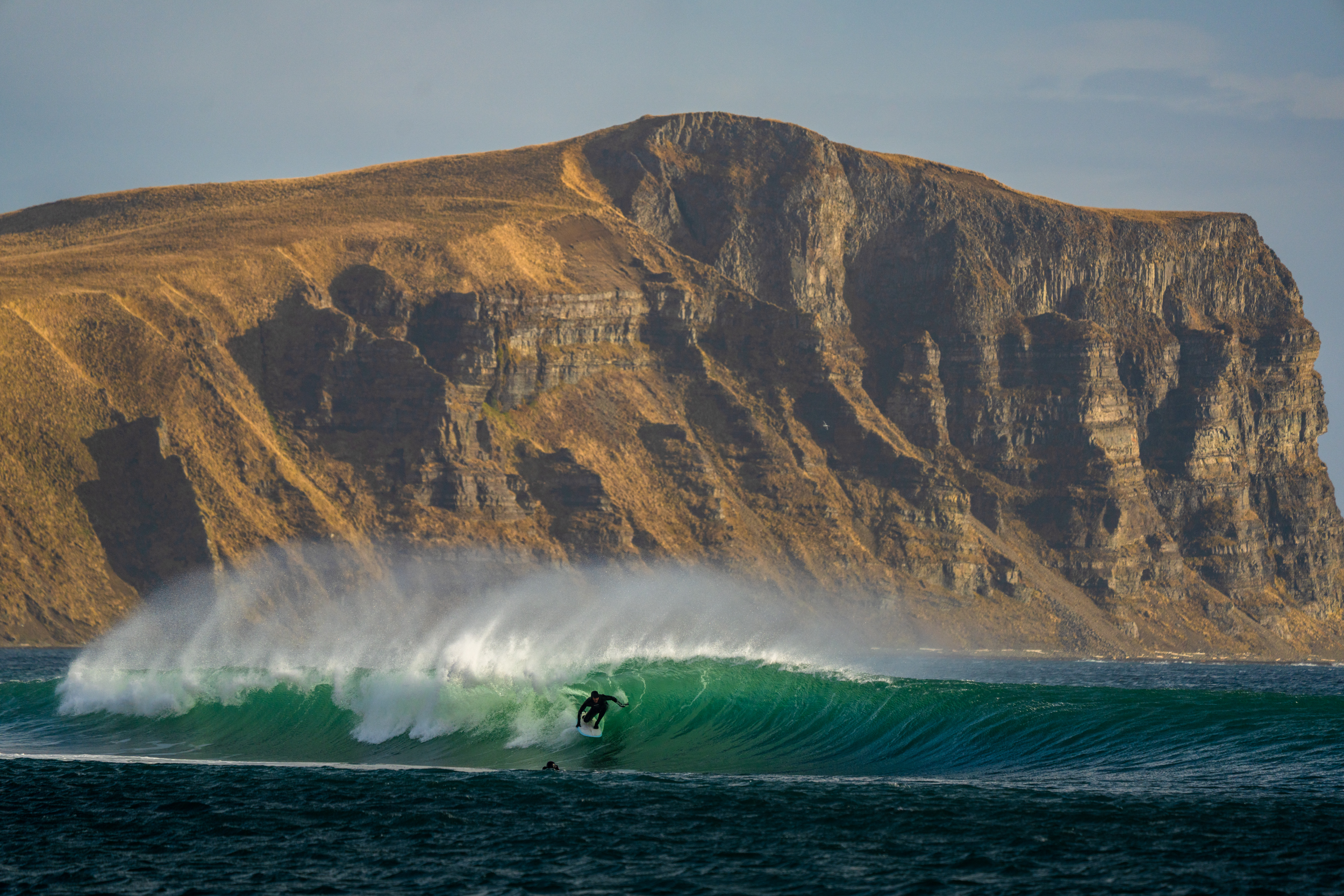 Set the scene: where are you at the moment and what have you been up to?
I'm in a little town called Boreen Point, which is on Lake Cootharaba just northwest of Noosa Heads – the second lake up the Noosa river system. A little bit out of town, but it's really nice out here, really quiet. The waves are pretty crappy at the moment. I'm just sitting and enjoying an afternoon storm. It's pretty typical of springtime round here to get a good old rain squall and a bit of lightning action.
Roark's new film, 'Arc of Aleutia', is coming out soon. What's the basic premise?
Some friends of ours heard a rumour of this mythical-sounding bay in the Aleutian Islands. And it got the imagination going, the boys at Roark decided they wanted to put the effort in to doing an adventure out there, to this really remote part of the world – it's really difficult to get to, and takes a lot of preparation. It's a documentary-style film – we headed out there with the idea of documenting everything that happened, and it ended up being one of the trips of a lifetime. Chris Burkard and Ben Weiland have put together a really special film that we're getting ready to share. I can't wait to share it with you guys.
"Every time we turned a corner into a new bay there was another set-up, I just couldn't believe it"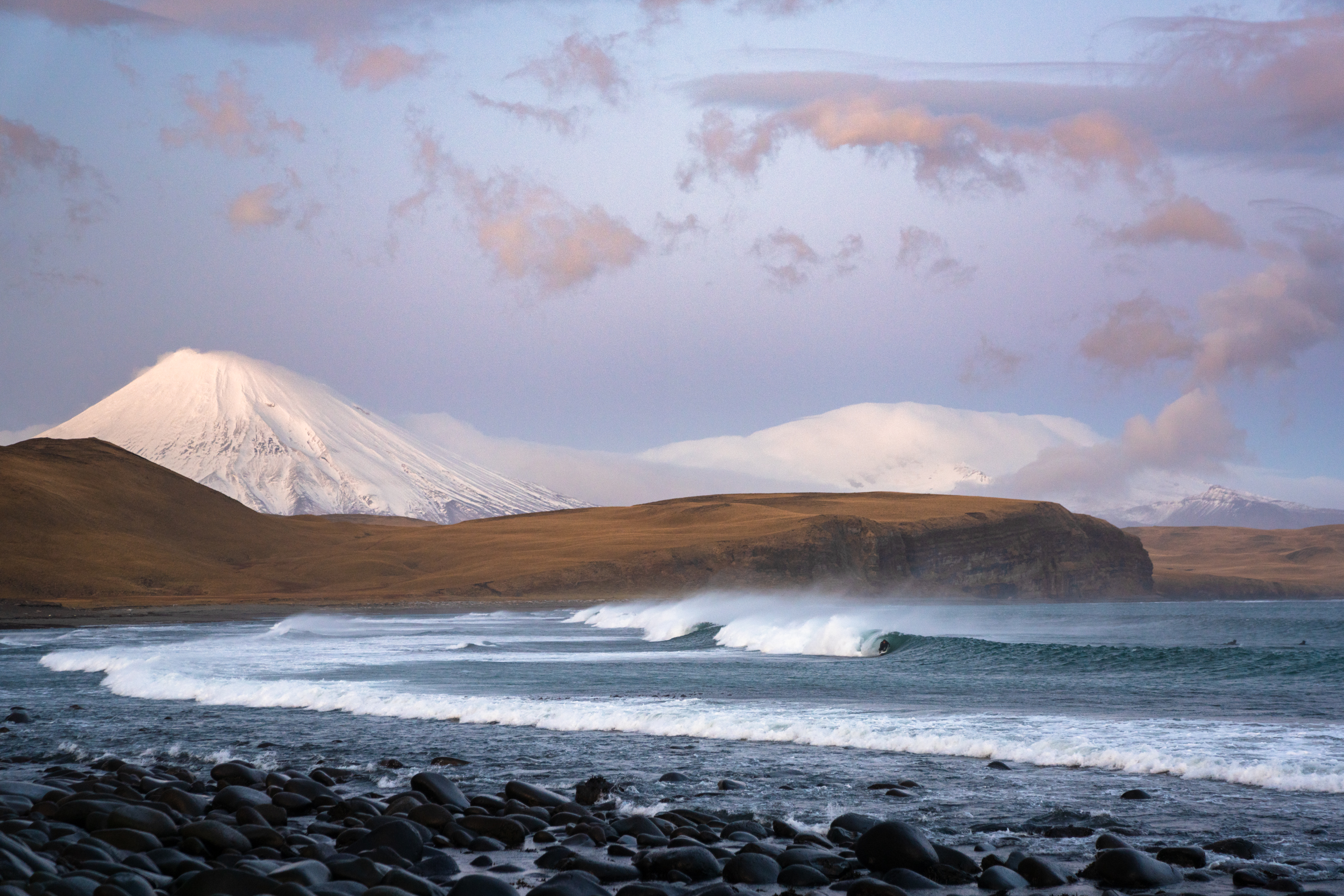 There's talk in the trailer of the legend of a lone surfer who originally found this bay – was that a real guy?
It's a real guy called Bob Kemp. I think it was Ben who came across an article in Surfer Magazine in the mid-90s or something. I can't remember the exact details, but Bob Kemp had done a trip out through the Aleutian Islands on foot and by boat, basically just hiking around and doing really old-fashioned-style adventure on his own, seeking surf, seeking solace. And while he was camped out in a little hunting shack on one of the islands he found this incredible wave.
"To be honest I thought it was going to be hoax, it just seemed too good to be true"
He took a photo of it – and you'll be able to see the photo at the end of the film in the credits – this beautiful photo of a perfect left-hand reef, and it was published in Surfer. Ben's a lover of travel in colder climes and went about finding exactly where it was, and that led Chris and him there – I think it was seven years ago now for their first trip. And we accompanied them on their return. So it was pretty exciting. To be honest I thought it was going to be hoax, ha! It just seemed too good to be true what these guys were saying about how good the waves were, but I was pleasantly surprised.
One of the quotes in the trailer has you asking something like, "Whatever happened to old-fashioned surf travel…?"
"…to searching without needing a pay-off."
That's the one. So what did happen to old-fashioned surf travel? And what do you mean exactly by that term?
I suppose it's just… travel without any true knowledge of what the weather's going to do. I think a lot of people these days, especially pro surfers – or people who think themselves pro surfers – look ahead at forecasts and base their trips and where they go off what the weather's doing. Less and less do we go on those travels where you don't really know what to expect, and where the idea of the trip is just to enjoy it for what it is rather than basing everything off the idea of catching surf.
"Two weeks before we went there a plane crashed on the runway and a few people died. It's this notoriously dangerous runway…"
It's the pioneering style of surfing – guys like Martin Daly travelling around Indonesia, experiencing waves in places that hadn't been seen before. You're going on a hint of an idea, maybe one photograph you've seen of a place. I think it's just a different experience. Most places I've been to are really well documented, so this was kind of unique for me, and it made me think about what it would have been like for people back in the day, travelling and exploring and chasing waves that they didn't know much about.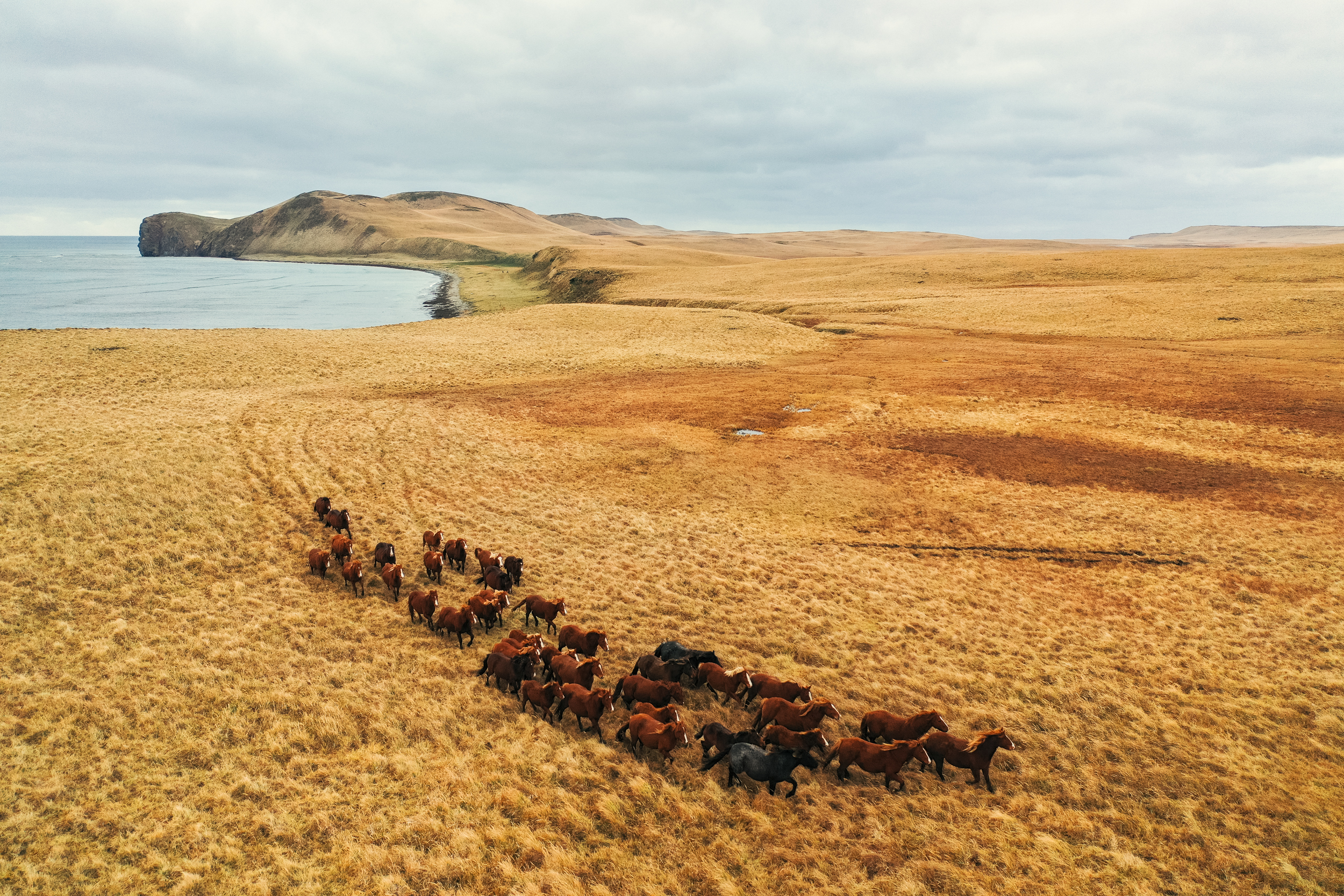 And yet I'm guessing there was a pay-off in this case, in terms of waves?
There definitely was. I've done all that kind of travel where you think you've got everything planned, and you end up getting skunked and the waves are shithouse and the tide's wrong or the wind's wrong, or everything's right except for one little thing and it doesn't work out. So I knew that going to this kind of remote place, having planned the trip not based off weather or anything, it was highly likely that we wouldn't get any waves – I was kind of expecting it to be honest, but looking forward to experiencing the place for what it was. But yeah, we ended up scoring surf, and every time we turned a corner into a new bay there was another set-up, I just couldn't believe it.
"You're going on a hint of an idea, maybe one photograph you've seen of a place"
It's predominantly Alaska, no, the Aleutian Islands?
Yeah, I think it's all Alaska. They stretch from mainland Alaska and go down and across – they used to call it the bridge to Asia, and it ends up near Kamchatka and the next continent across the Pacific, Russia and the Kurile Islands and Japan. But I knew so little about the place before going there, and it wasn't until started trying to search out its history that I became really intrigued. It blew my mind.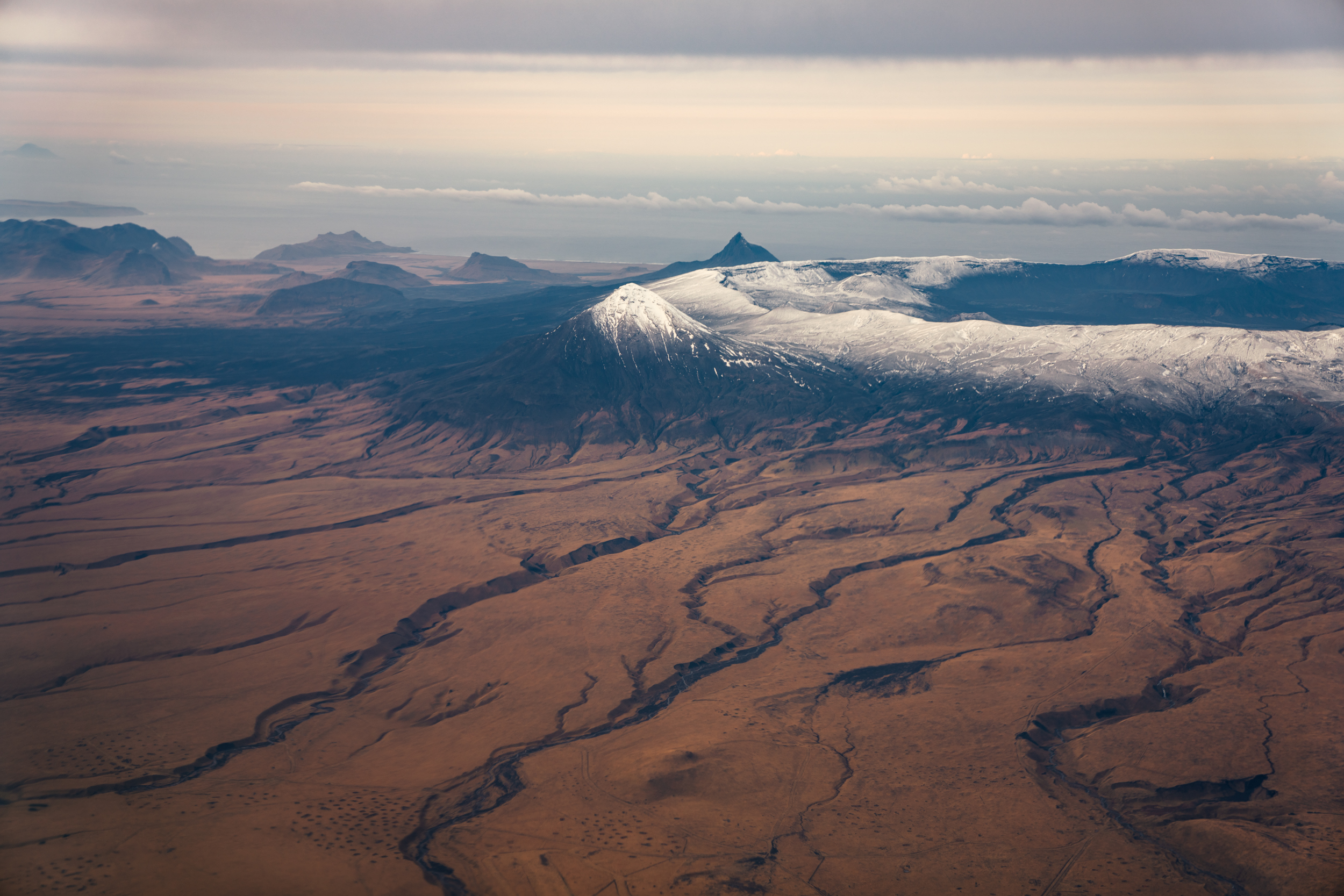 It's a real mish to get to by the sound of things?
Yeah, a real mish. There are some commercial flights, which fly in and out of a place called Dutch Harbour – some people might know it from the Deadliest Catch reality show, mad men who go fishing and catch king crab out on the Bering Sea. But two weeks before we went there one of the planes crashed on the runway and a few people died. It's this notoriously dangerous short runway. We didn't even know if we were going to get to go when that happened.
"On the island where we were chasing down Bob Kemp's mythical bay, there's 16 people who live there"
They cancelled all the flights, but fortunately we found a bit of a bush pilot and chartered his plane. After dealing with the crazy weather they have up there – it was delayed a couple of days, and again we were wondering if we'd be able to go – we made it in the end.
Mental.
It's just so weather dependent up there mate, you can go weeks without a flight being able to get in. The storms are so severe, and coming into winter in November when we went it was pretty hectic.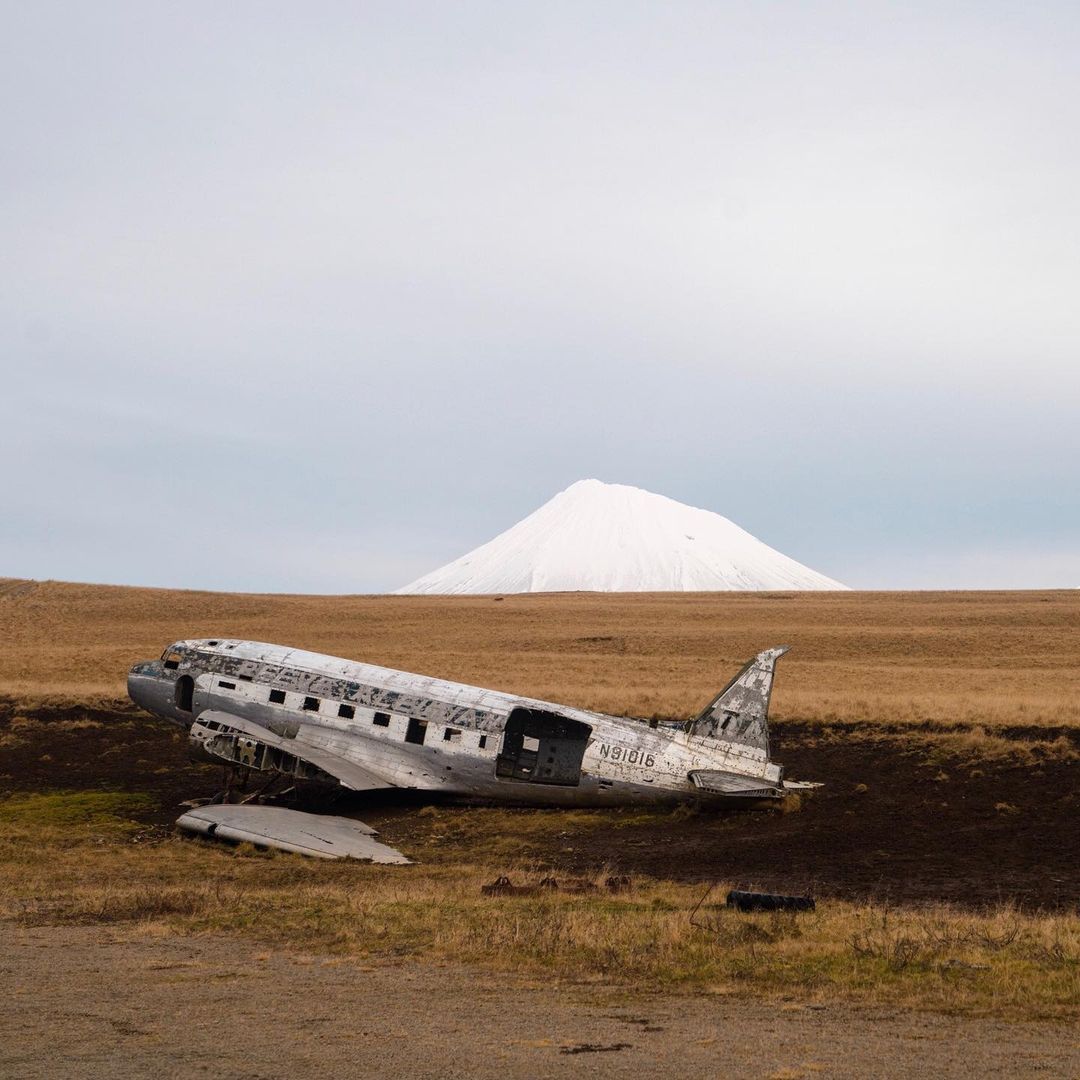 I'm guessing there's not a massive local population?
On the island where we were chasing down Bob Kemp's mythical bay, there's 16 people who live there. They're Unangans – Americans would call them Aleuts – and it's a tiny, tiny village, incredibly remote. They have their groceries and whatnot flown in once a week through the US post. Other than that, they live off fish. It's a tiny community, man, but it's also a tiny island just dominated by a massive volcano. [They're] lovely people – I got to know a couple of them and they were super welcoming.
Sounds amazing. You just did a project with Stab called 'The Mysterious Affair', in which you surf a selection of high-performance thrusters. A 'hipster kook' they call you in the intro…
Don't worry, I've been called that a fair few times outside of that! [laughs] It wasn't the first time I've been called a hipster kook.
How long was it since you'd surfed a normal thruster?
Well, unbeknownst to a lot of people I've kept a shortboard in my quiver for most of my life. I can't remember the last time I'd ridden it before we started filming, maybe 6 months or a year, I don't know. I do ride alternative craft but I still ride a lot of modern boards too – my whole goal in life has been to ride the right board for the conditions, and I also like experiencing new feelings with surfboards, so I find myself jumping around and trying different things, and never really getting used to anything. So it was cool to put time in on some really standard shorties for a week.
Did you feel any nerves being the chosen representative of the alternative-craft community?
Of course I felt nerves. Not only that, Stab's quite renowned for their trolls. There were a few years there where I used to go on Stab just to look at the comments, not even the content. It's part of the fun. So yeah I was pretty nervous to get involved. I don't think I necessarily represent a whole alternative surf community, but… It was also a really great and fun opportunity to show that longboarders can ride shortboards too.
"I love just that feeling of trim, and going down the line and going fast, taking it all in."
And I think it helps take away a few of those stereotypes. Like I said I've been called all kinds of names and whatever, but I think now more than ever people are so much more accepting of different kinds of surfboards – we've moved on from the stigma that was attached to it in the '90s and '00s, people are really expanding their quivers and experimenting more than ever. So yeah, I'm stoked. It's funny to think – experimenting with a standard shortboard!
Did they take you by surprise, did you enjoy getting back on them, and did you keep any of them?
I've still got all three. I haven't ridden them since, but I'd like to pull out that JS when the waves are really pumping, because that thing seemed to really click under my feet. But yeah I really really enjoyed it. There's just a level of reliability that comes with standard thrusters, I guess you surf to a bit of a format but in surfing to that format you can really progress in your surfing and try a thing over and over again. I had a ball doing it, and I suppose I've always had a level of competitiveness in my surfing too, and that was just a new challenge for me.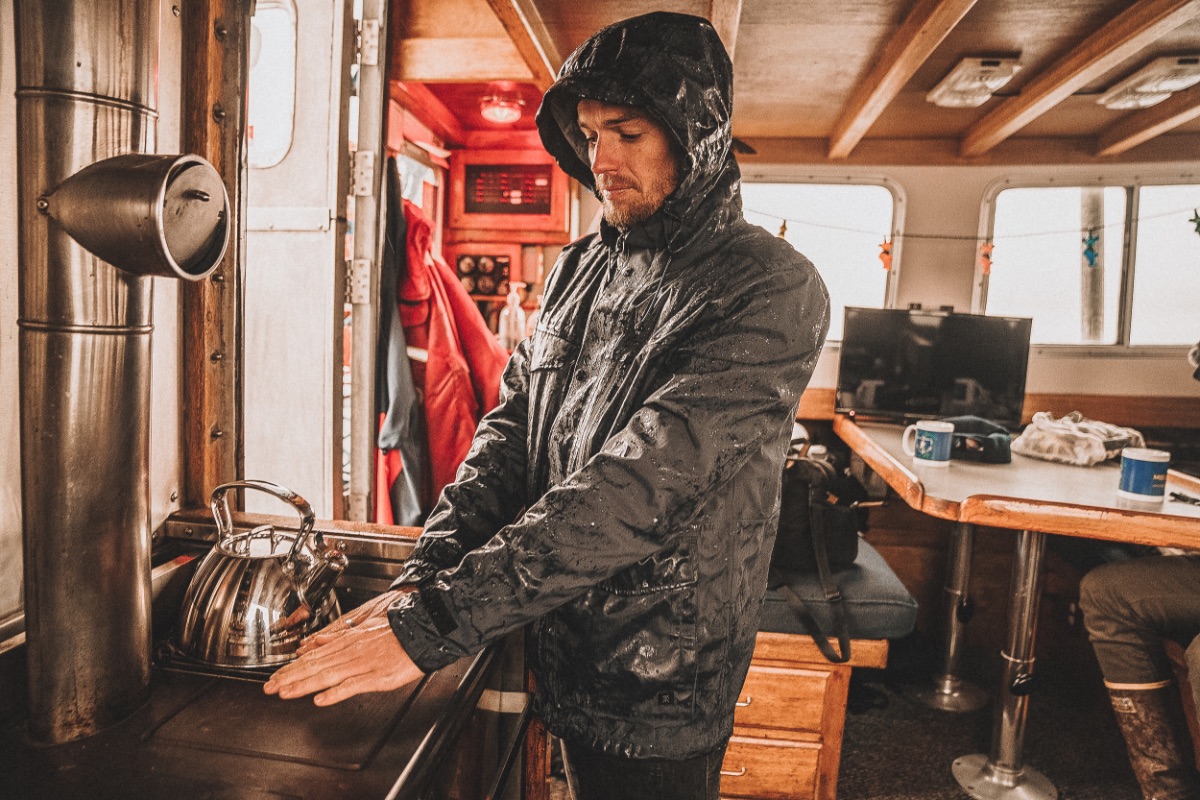 From what I gather you were a promising competitive surfer, rode a shortboard, part of the same Noosa cohort as Julian Wilson, before you branched off into surfing different sorts of boards?
Er, somewhat. I've always ridden those kinds of alternative surfboards, and it's just been really fortunate that growing up in Noosa – Julian too was a great longboarder – we had a lot of older guys around here who have great surfboard collections, and through that we were able to ride '70s single-fins, twin fins from the early '80s, and a lot of different boards as we were growing up.
"My whole goal in life has been to ride the right board for the conditions"
But [with regard to] modern boards, the shortboard was the only board around at that time, and I competed a lot. I think it was pretty clear though by the time we were 16 and 17 that Julian was going to be what he ended up becoming – unfortunately he hasn't become a world champ yet, 'cause he's definitely got the talent. And I watched a lot of guys a little bit older than me compete on the Junior Series and the QS and sort of go nowhere, so I just channelled my energy in different directions. It was pretty clear Julian was on a whole other level to our whole clique and age cohort.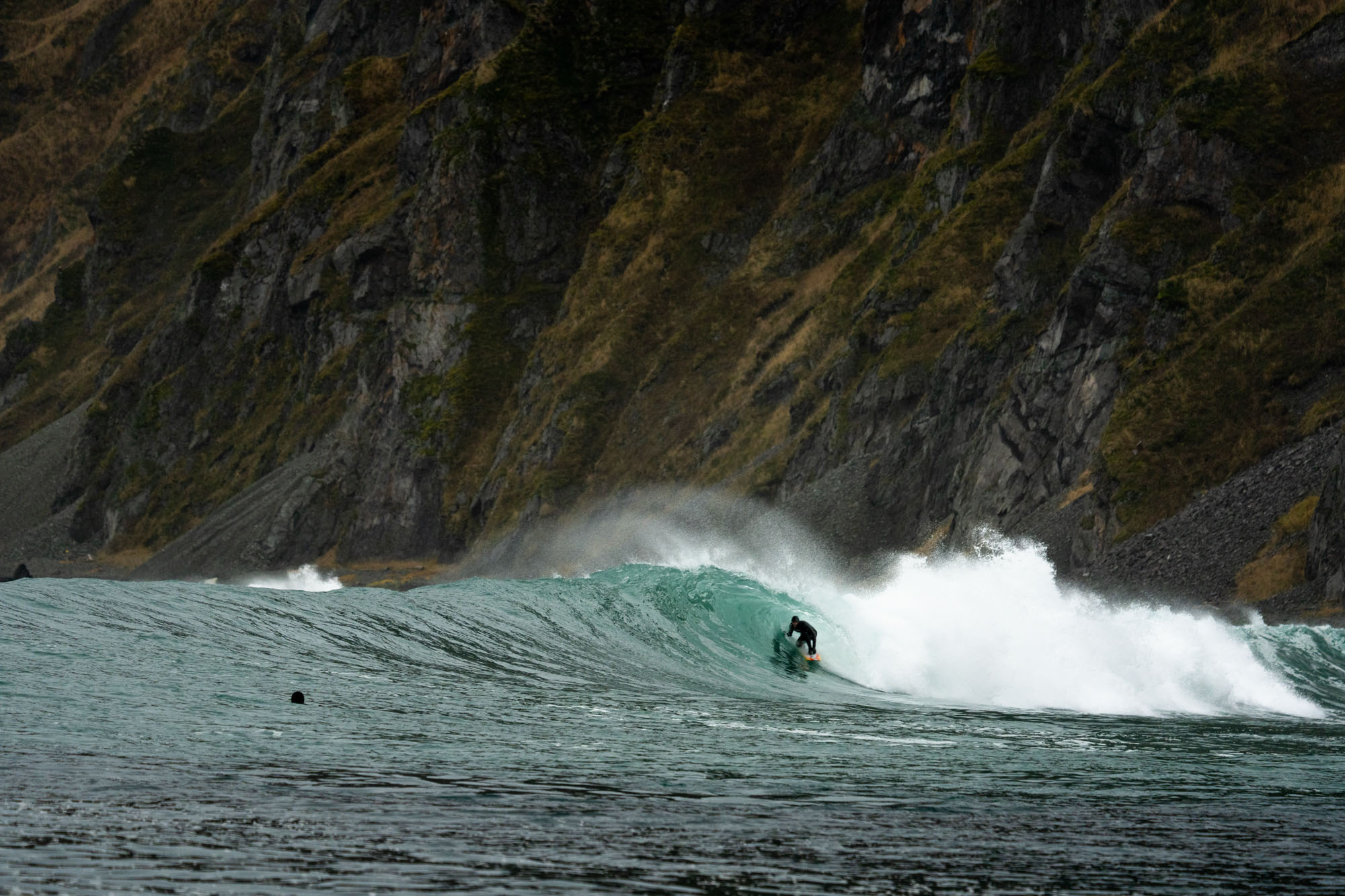 Did it feel like a liberation when you left competitive surfing behind and just started surfing what you wanted it to surf? Or was it not like that?
No, I don't think I ever really took it so seriously that I didn't always surf what I wanted to surf. My dad wasn't a surfer, which I think was really fortunate in some sense because he just allowed me to do it because I loved it and to do it the way I wanted to do it. But I do remember him having other fathers tell him that I needed to choose what board I was going to ride and just stick to it, because I'd never be any good at anything if I always rode different things, you know? That stigma I was talking about was pretty prevalent.
"It's hard to get barrelled. But it's not hard to go out on a soft-top without a fin and spin around sitting on your bum"
I just think what was so awesome at that age for me was spending my money doing different things. It would have cost me a fortune if I were to have done the Pro Junior Series – I wasn't getting paid like a bunch of kids were, or Julian who was probably on a six-figure salary even when he was that age. It would have cost me a fortune to go and do trips to competitions where the waves could have been shit. I had a few experiences where it actually was – getting knocked in Round 2 at Jan Juc in Victoria, shit weather, shit surf – and instead of doing that I decided to spend my money on travel, started visiting California and Japan and Sri Lanka and whatever different places I could get myself to with the money I earned working in the bar over summer.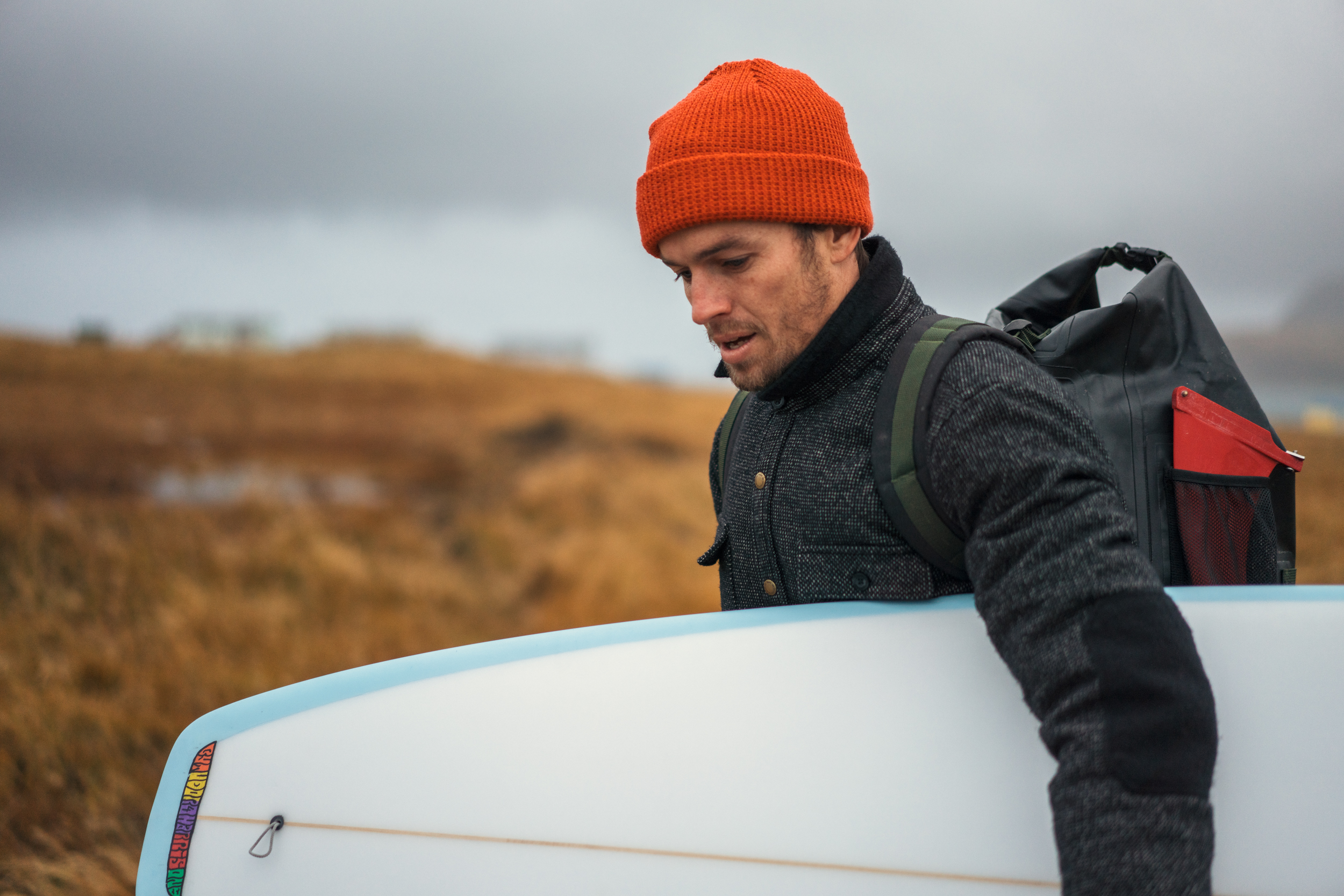 One of the best things about 'The Mysterious Affair' is the way that, in the beginning, you're almost the butt of the joke. And then at the end, you're looking at these thrusters and the last thing you say is something like: 'You know exactly where you are with these boards – you're trying to rip. And good luck to ya!' And it flips the whole thing around. It feels like the joke's actually on us, on all these people trying to rip, most of whom probably don't.
…Myself included to be honest! Ha!
But for most people, coming from a more conventional thrusting background, ripping is the goal of everything. You go for a surf and you want to surf your best, you want to rip as hard as possible, and you sort of have this imagined trajectory where every surf you rip a little bit more, and soon you'll be a real ripper! How do you feel about that? Are we getting it all wrong?
I can totally relate to that. Because I still do it! It's still such a part of surfing, and I think of why it's cool – you're competing with yourself a lot of the time, you're trying to get better. And one of the most rad things about surfing is when you spend time with somebody who's learning, and every time they go out they reach a new level, they get the best wave of their life every second surf or something, it's all new. I think when you're trying to rip, you're going for smaller incremental improvements – you might have done a nice turn and you go home happy, or you get severely frustrated because you didn't, and maybe your surfing's regressing, not progressing.
"I suppose I'm just having a go at people who limit themselves to that one kind of surfing where that's all they try and do"
But when you talk about a liberating feeling, I think that's what comes from mixing it up, and riding different boards where performance isn't the be all and end all – you take a bit more notice of what you're feeling. I probably will never be able to put my finger on this, but there's nothing more liberating than going down the line on a 1ft point break and just going really really fast and just going straight and trimming. There's a few waves around that I get to do that on, and that's the most fun I ever have in the water. And it is just the most simple, easy, pure feeling. It's got nothing to do with me being competitive or trying to rip, and it's just one more aspect of surfing that I really value. I suppose I'm just having a go at people who limit themselves to that one kind of surfing where that's all they try and do – go out and tear the bag out of it. I'm not a f*cking hippy or anything! Ha! I love just that feeling of trim, and going down the line and going fast, you know, taking it all in.
So in your hierarchy of surfing sensations, trimming is up there with getting barrelled, even?
I suppose it's pretty difficult to beat getting barrelled, but if that's the only way you get your kicks out of surfing, you'll spend 95% of your surfs being pissed off, ha! Unless you're a pro surfer getting perfect swells all over the world all of the time, it's hard to get barrelled. But it's not hard to go out on a soft-top without a fin and spin around sitting on your bum. Or to go for a bodysurf in the shore break and pull into a couple of close-outs. I suppose that's getting barrelled too, but… I just like trying to find those achievable feelings and appreciating those, 'cause that's most of what I do.
Lastly, each new Roark collection is themed around the most recent Roark trip. At the moment we've got the Java stuff in the store, there'll be an Aleutian collection at some point –
Yep, we've got Alaskan and Aleutian clothes out at the moment in Aus, I think in the US too, so they'll be coming in hot to you guys.
What do you think the pandemic might mean not just for Roark specifically but also for surfing more generally? What's going to happen if you can't go on these trips to far-flung destinations?
Well, I'll start with Roark. At the moment they're doing an incredible trip through the US. So the thought behind that is that you can look closer to home and still go on amazing, crazy adventures. They're doing the Great Divide in the US, so basically going from top to bottom, and there's so much to experience in their own backyard yet it's the first time that they're doing it. They've obviously looked outward in the past, and I think it's a great time for them to look at their own heritage and experience it and make the most out of it. Certainly for me, and I think surfers generally in Australia, there's a lot of people gearing themselves up to travel nationally. There's so much to explore in Australia that I'm yet to do, and I'm really excited at the prospect of it.
"I believe that travel is the best cure for bigotry, and the more we learn and understand different cultures throughout the world the better off we'll be"
I think it's a positive thing, too, that we're not all flying back and forth over the world like a lot of people are used to doing. We've all become a lot more aware as to the negative impact of that, and certainly it's something that I'm now thinking about more than ever. I'm excited to experience what Australia has to offer for the moment and we'll see what happens in the future mate. Maybe I'll be buying myself a sail boat and trying to get myself up to the Ments that way.
It's kind of the elephant in the room, flying. People will tie themselves in knots trying to buy the most sustainable gear but fly off to Bali without giving it much thought… Do you think the surf industry may have to face up to that contradiction in the near future?
Yeah, definitely. I've always been pretty careful not to… not to contradict myself too much, I suppose, and to be aware of what I'm doing. And like I said, I'm more aware of it now than ever, and it's something that I think we all have to think about and reassess. The facts have been presented to us over and over again.
"Maybe I'll be buying myself a sail boat and trying to get myself up to the Ments that way"
So we all have to do our part, and whether you're doing that through buying sustainable products or stopping flying, I suppose that's up to you. I'm going to do my best – without promising the world, because I am imperfect and still a keen surfer, and I believe that travel is the best cure for bigotry, and the more we learn and understand different cultures throughout the world the better off we'll be as a society. But I totally understand that these are some issues that we all have to talk about and work around.