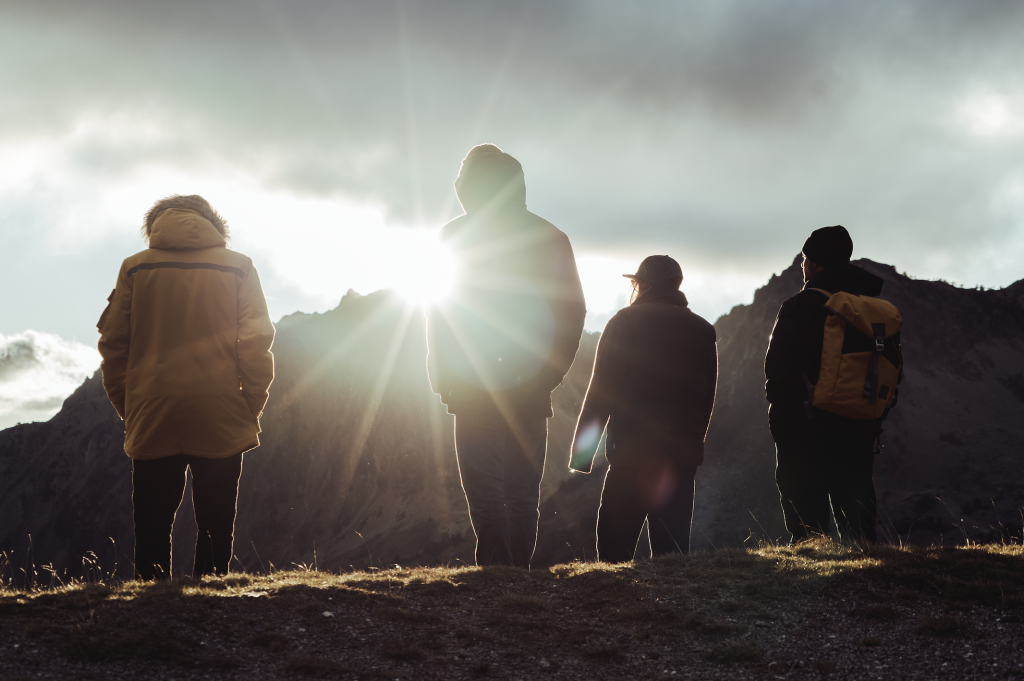 As the summer ended and the temperature starts to drop, choosing an outfit can be a tricky task as you're often tackling chilly mornings, balmy lunchtimes, and rainy evenings! How are you supposed to get it right?! Here is a quick guide that will explain to you how to layer in Autumn.
Through tactical layering combinations, you'll be able to rework certain styles to suit any weather situations.
Autumn Layering | Base Layer
Starting with the base layer. You'll want to choose a lightweight and breathable option to go under your other garments. Choose a base layer top or t-shirts crafted from fabrics such as cotton, linen or Merino wool (a fabric traditionally used in snow base layers but which is now becoming more readily available in day-to-day t-shirts such as these Mons Royale Base Layer tops). These fabrics are moisture-wicking and therefore will regulate your temperature to leave you feeling comfortable throughout the day – the perfect autumn layering essential!
You can always opt for a long sleeve t-shirt if wanting a little extra warmth. Choose from one of these Billabong or Wawwa cotton long sleeve tees for streetwear or mountain aesthetic.
Transitional Clothing | Mid-Layer
Once your breathable base layer is intact you'll want to consider the second layer of clothing. Realistically, this is the garment that is most likely to be on show throughout the day, so you'll want to make the best choice.
One of the most revered autumn fashion essentials is the classic plaid shirt like this one from Billabong. Synonymous with the outdoors (and Kurt Cobain alike), the plaid shirt is a risk-free choice for when the temperature starts to drop. We also really rate this great mid-layer from Banks.
Check our freshly dropped "New In" stock for more inspiration.
An obvious choice for your autumn wardrobe is a hoodie or a jumper which is the perfect combination of comfort and style and can be worn on its own or under a jacket.
We love this hoodie by Lightning Bolt and this striped sweater from Katin.
Please note, however, if you're choosing to wear a hoodie under a jacket ensure that your jacket doesn't have a hood as well so you're not doubling up! This looks lumpy and will feel uncomfortable.

For added cosiness, you should choose a knit sweater or a hoodie which can be easily layered with a denim jacket.
Men's Autumn Layers | Outerwear
It's not a quite heavy parka and puffa jacket weather in autumn but a lightweight jacket may still be necessary when the temperature starts to drop. Choose a stylish anorak like this one from Billabong.

An alternative third and final layer is this Parker-style jacket by Element which can be worn over a long sleeve t-shirt or hoodie. This option keeps your core warm whilst leaving your arms free from restrictions.
How To Layer In Autumn | Accessories & Footwear
A classic baseball, lifestyle or sport cap or hat will block the sun from your eyes whilst also keeping your head dry/warm if the weather goes south, and a lightweight beanie is a great choice in the cooler evenings.
Keep your ankle cuffs rolled up throughout the autumn season and make a feature out of a pair of stylish socks. When it comes to footwear, it's far too early to bring out the heavy boots so instead choose a pair of sturdy trainers as a great transitional option between seasons.
Autumn Surf Fashion | Quickfire Tips:
When layering, ensure necklines, sleeves and hemlines work well together. Don't let your t-shirt collar show under a baggy crew neck and don't wear a longline t-shirt with a shorter length hoodie over the top (unless you're specifically playing around with your layering à la trendy streetwear kids).
Make sure each layer works well on its own as ever-changing weather conditions will mean you'll be forever shedding or acquiring layers.
Keep it simple. Combing multiple patterns can be tricky, so choose one patterned piece and keep the rest block colours.
Think of your fabrics. Linen, cotton, and Merino wool have breathable qualities so are ideal for being worn under layers.
SHOP NEW IN MEN'S HERE TO KEEP UP TO DATE WITH OUR NEWEST AW20/21 RANGE.