How will you survive this winter?
Well folks, you'll have noticed that winter's arrived with a bang, but Surfdome is here to help you get through it!
We're giving you your very own guide to surviving winter, so make yourself a steaming hot brew and enjoy!
1: Stay active
Winter is the time of year when you need to be in tip-top shape to stave off the coughs and sneezes, so forget about hibernating, and stay active.
Skateboarding is a great way to get yourself out and about and to meet people, so chuck on your hoody and skate pants and get down to your local skatepark.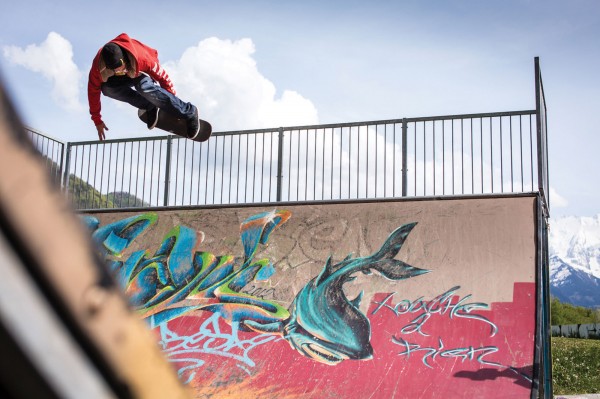 We've got all the top skate brands including Vans, Etnies, DC, and Converse, and we're also bringing you these sick boards from Penny, boasting the deadliest decks so that you land that gnarly nollie you've been practicing.
The Don Pendleton x Penny Collab in Blue uses 3-inch A grade 356 cast aluminium trucks and Premium ABEC 7 high speed stainless steel bearings with high-tensile bolts to combine with the high-quality deck, and the psychedelic Don Pendleton artwork is the icing on the cake.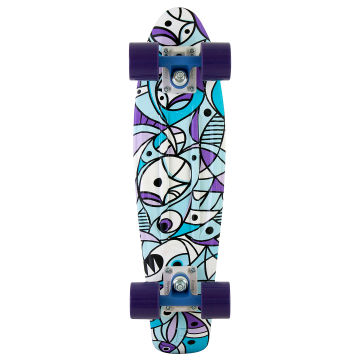 Off-the-hook styling is one thing, but when you've also got a dynamic deck and super-smooth wheels to match, you're really onto something. The Penny X Pendleton Grey board gives you all the stability you need for carving, and the performance you need for grinds and air, so it's perfect for whether into street skating or vert.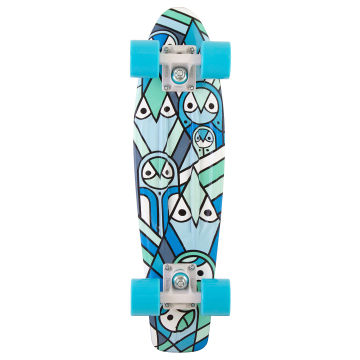 If you're near water you'll have the beach to yourself once summer's over and the fair-weather frolicking has finished, so it's a perfect to time get yourself back onto your surfboard or try a bit of SUP.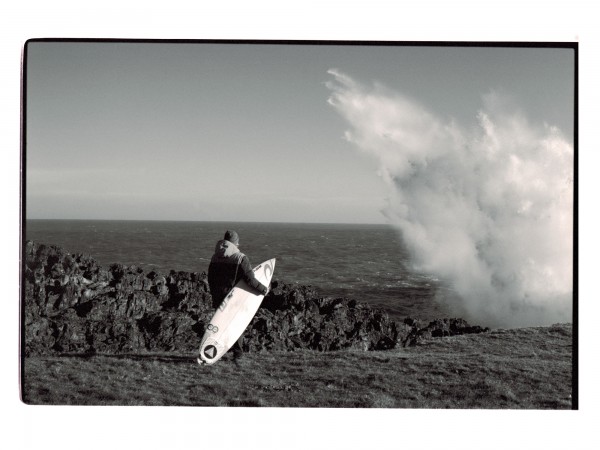 If you're going into the water at this time of year you're likely a pretty rad waterman or waterwoman (delete as appropriate!), but even with grey skies above, not every day has to be a layday. Challenging conditions can give us some of our best preparation for riding clean and getting far out.
We've got just the wettie for guys who like their winter water! The Xcel Men's 5/4/3mm Drylock Chest Zip Hooded X2 Wetsuit is made from Ultrastretch neoprene material which allows you excellent movement and feel for the water, ideal for cold conditions when you've got that bit less feeling than usual.
The hood is fixed to the wetsuit to help your head retain heat, and it can be pulled down to let you cool off. The X2 also uses infrared Celliant Technology, an inner lining that recycles your body's natural energy to increase performance.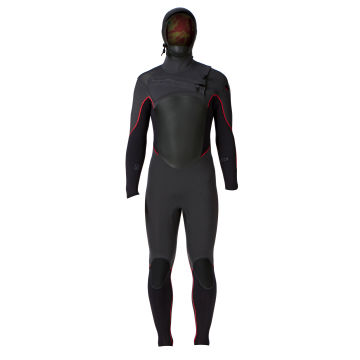 Women's wetsuits are a key focus of for us too, so we'd recommend the Rip Curl's Women's Flash Bomb 5/4 Hooded Chest Zip Wetsuit made from E4 Neoprene, which is the lightest, warmest neoprene ever.
Its super-stretch properties are added to by the comfort provided by its FlashLining interior, which funnels water away from the skin into a second layer. Quick-drying, with E4 taping, this wetsuit is seamless, so it keeps you warm and comfortable in cold, demanding conditions.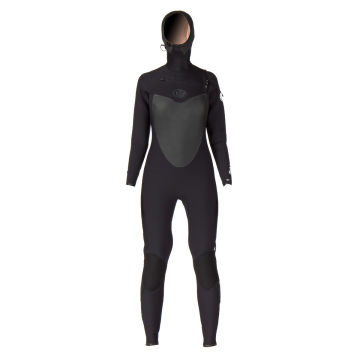 And if you keep in shape throughout winter, you won't need to worry about those New Year's resolutions that see you hauling yourself out of bed at silly o'clock to go to the gym!
2: The snow must go on…

You might think snow is gloomy when you're trudging through it on your way to work, but snow sports are exciting and stimulating. Snowboarding is one of the most exciting sports going, and there are plenty of places in Europe where you can get your fill of snow and at the same time meet great people.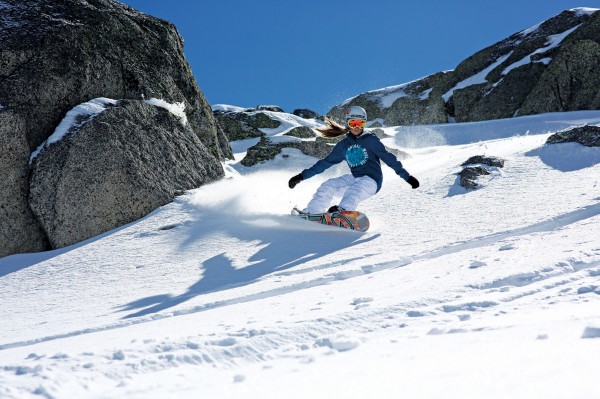 Brandon Hobush shreds and stomps like few else, and his line of boots at ThirtyTwo provide the quality and style that'll leave you desperate to leave first tracks, each day and every day!
The ThirtyTwo Lashed Hobush Snowboard Boots have a medium flex and a 3D moulded tongue to give excellent comfort and easier lacing. The foam outsole is lightweight and supportive, ideal for carving and grinding.
An articulating cuff makes these high-performing, smooth-flexing boots easier to fasten and more durable, and the performance back stay gives outstanding response heel-to-toe, so its perfect for riders of all abilities.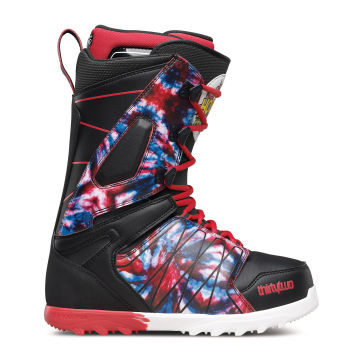 Adidas's Maika Women's Snowboard Boots have a women-specific fit, built smaller and narrower, to ensure the kind of comfort you'll need when you're in the snow. The Dual Zone Speed Lacing System which allows you to tighten the upper and lower boot independently.
You're staying clean and green too, because the moulded footbed is odour-neturalising to keep you fresh, and it's made from recycled coffee-ground material. The outsole is lightweight EVA, great for manoeuvrability.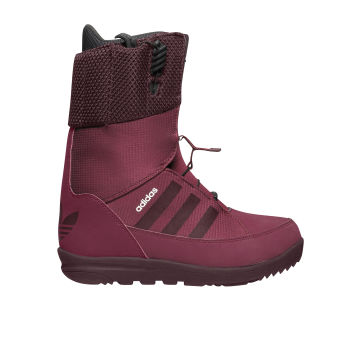 3: Party, party, party!
Party season doesn't have to begin and end with getting stuck next to the office bore at a naff Christmas party!
If you want to have a great festive season you'll need to dress up when you're out on the tiles, and we've got something for everyone. Whether you're looking for stylish shirts or dazzling dresses, we can give you the glitz and the glamour you're looking for.
Wolf & York's Pembroke Place Long Sleeve Shirt adds that touch of colour that'll set you apart from the dull, grey, dreary threads some of your colleagues will be sporting!
Made 100% from top-quality cotton, the Pembroke is the perfect choice for the Christmas party and it doubles up as a nice shirt for work. The button-down collar gives it a less formal feel than some of the sharp-collared shirts out there, and the sleek fit through the body is flattering without being restrictive.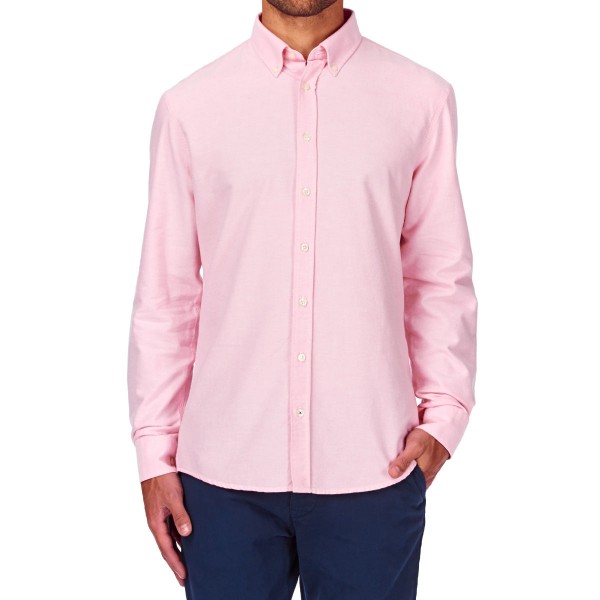 It can be a struggle picking the right dress for a party or a night out without going OTT, so Charcoal Rose was created to bring you the staple items you need with a sense of rebellion and a little bit of attitude.
The Charcoal Rose Brooks Dress is a chic scoop-neck dress with full-length sleeves and a very flattering silhouette. Elegant and modern, this dress looks fabulous on a wide range of body types, and is feminine without being too revealing.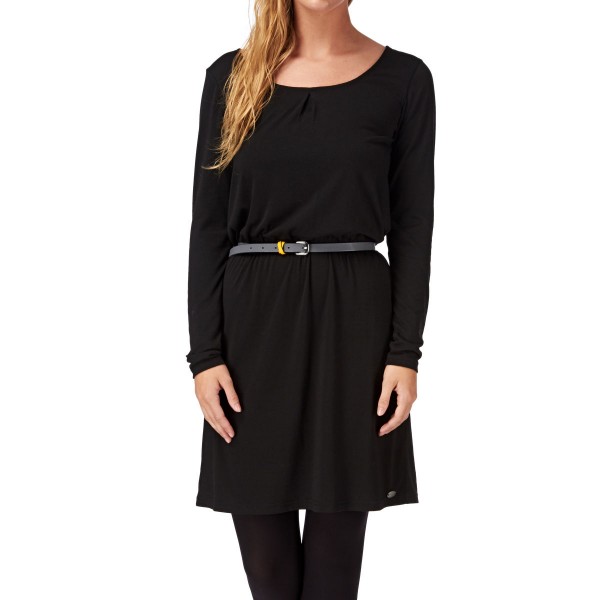 Whatever you're looking to do this winter, we've got something to help you on your way, so enjoy the ride!