Photo Credit: Pally Learmond
With winter on the horizon, we only look forward to getting our skis and snowboards out of storage, and ready for the mountains. And, with 'snow' descending on Clapham last Thursday it could only mean one thing: The International Freeski Film Festival was in town!  Yes, what better way to get stoked for winter than by heading to iF3 London 2015 at the Clapham Grand, hosted by Sub Zero Events?
Seasonaires old and new, mountain-lovers and one-week shredders awoke from their sun soaked hibernation to come out in full force. Usually used to a Friday night club scene, the Clapham Grand became awashed with pro riders, beanies, tall fit hoodies, jager bombs and pints with peche.
However, the night was not only for people to pretend that they were temporarily back at apres. The event premiered five of the most anticipated freeski films this season and set out to expand ski culture to new audiences.
We, of course, headed down to get the lowdown on this season's ski films…
Photos by Jordan Butters Photography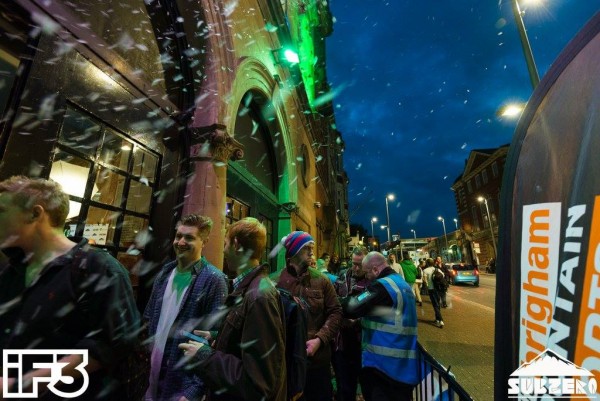 ---
'Misconceptions'
– Perspective Studios
https://vimeo.com/perspectivestudios/misconceptionsofficialtrailer
Introduced on stage by K2 Ski's Callum Welch and Mike Rowlands, Misconceptions hails the talents of five up-and-coming skiers,. Shot mostly in black and white, and with plenty of grit, Misconceptions is an absolute banger, showcasing urban riding at it's finest.
This is a movie that sets out to challenge those stereotypes that surround athletes in the action sports world. For the likes of Tyler Harding, Mike Rowlands, Hamish McDougall and Callum Welch, it's about championing the professionalism and dedication that they put into the sport that they love. The film definitely achieves it's goal in breaking down those 'misconceptions' to show freeskiing in it's purest form.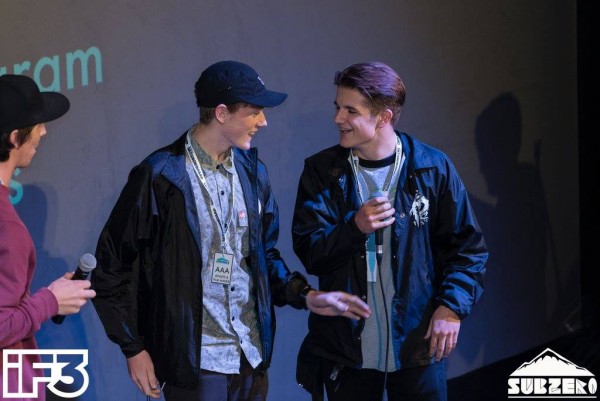 ---
'Ticking Bomb'
– Next Generation Media
https://vimeo.com/133275094
Introduced by Ola Sollie, Jens Stoke, Emil Larsen and Kristian Vereide, this was Norwegian freestyle skiing at it's best. From the rails of Oslo to the deep backcountry of Keystone, Colorado, this is a film that champions Norway as a contender for producing some of the best new-school freeskiing that the world has to offer. Next Generation Media have truly found the generation of tomorrow.
---
'Fried Ice'
– Line Travelling Circus
Introduced by Will Wesson, Sami Ortlieb and Any Parry, Fried Ice saw the guys head to China and Korea to shred the backcountry, ride ice bikes, and dislocate their fingers doing hand grabs, (Will Wesson). Super creative with unusual spots, the reality TV show's eighth seasons demonstrates the guys living up to their reputation of finding the best 'local' spots. With an 'in your face' editing style showcasing the country's culture, their local specialties and shred spots, we wanted to book a flight pronto. Plus, there's Leo Talliefer adding his tricks to the journey.
With the guys travelling all over the world for their TV series, where else is left for them to conquer? 'South Africa is the goal' Andy told us. We'll definitely be looking forward to this at iF3 London 2016 then…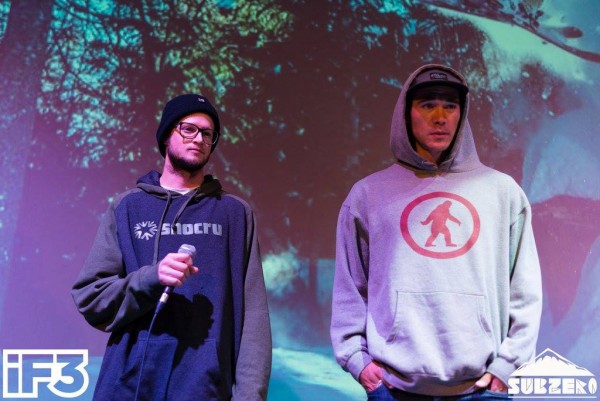 ---
'In Search'
– Inspired Media Concept ft Kye Petersen
When Patagonia, Oakley, Monster Energy and 4FRNT combine with seasoned powderhound Kye Petersen, the world will be expecting epic backcountry lines, technical pillow lines and the deepest of powder. 'In Search' does not disappoint.
Developed in 'Parts', (with Part One aptly titled 'Pow Town'), this compilation of Peterson's journey shows him pushing himself in the backcountry terrain of British Columbia and Alaska.  This is a must-watch film if you're a fan of watching freeriding's finest conquer the deepest backcountry and one of the steepest, most vertical spine lines in existence.
---
'Passenger'
– Legs of Steel
Introduced by LOS athletes and producers Tobi Reindl, Paddy Graham, Sven Kueenle, Bene Mayr, Fabian Lentsch, Raphael Webnofer, Sebi Geiger, Lukas Joas, Andre Nutini and David Peacock, 'Passenger' was by far our favourite of the night. This is modern freeskiing at its best with epic kickers, insane backcountry booters, plenty of street rails, and the finest talent in the world today.
As iF3 London 2015 started with the UK-focused Misconceptions, Passenger ended the night highlighting freeskiing on an international scale. Alaskan spine shots, dreamy Japan powder, and a dash of Austrian resorts made everyone in the Clapham Grand believe that that too could be them one day.  Well, until Tom Leitner came on screen owning those epic Alaskan lines, and Fabian Bosch claiming those huge park jumps.
This movie is worth watching alone for the infamous multi-kicker short – in our opinion, one of the greatest park shoots of all time! Yes, the cinematography was another reason as to why this will be the best ski film of the year. Light cinematic touches meets full-power freeride scenes, and all set to an incredible soundtrack. This movie simply has to be on your must-watch list this season.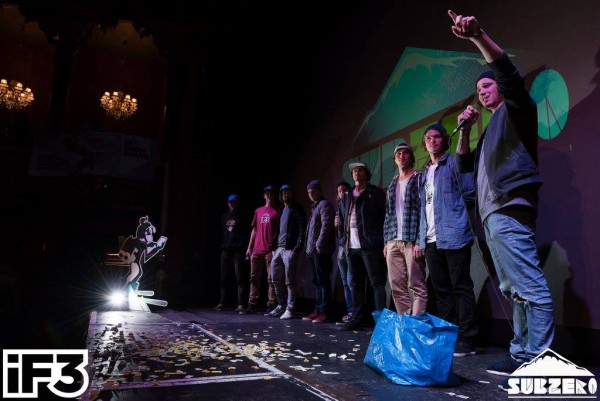 ---
Once we all recovered from the night's epic films, it was straight to the hot dog stand and onto the beer-pong tournament for the after-party.
It's fair to say that iF3 London 2015 was the perfect warmup for the season ahead. Now, get us to those mountains…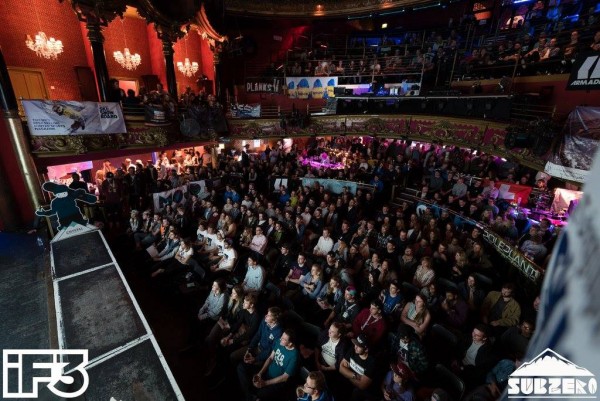 More from Surfdome >