Martin Dorey Interview – Competition
What is  #2MinuteBeachClean I hear you ask?
Well, It's an initiative founded by Martin Dorey in hopes of shedding light on the big difference that can be made to our beaches if everyone during their visits pitched in a little time to help.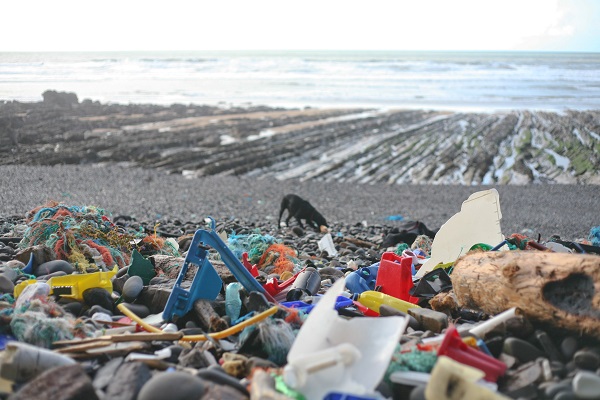 The amount of marine litter in our oceans is growing. It's a big problem. The 2 Minute Beach Clean is an idea to inspire all of us to spend just a couple of minutes picking up marine plastics each time we go to the beach. You can do it too. It's easy. Don't walk past it! Together we can turn the tide!

---
Meet Martin Dorey
We caught up with Martin Dorey  – writer, surfer, VW owner, keen shrimper and presenter of BBC 2's tv show "One man And His Campervan" and founder of 2 minute beach clean.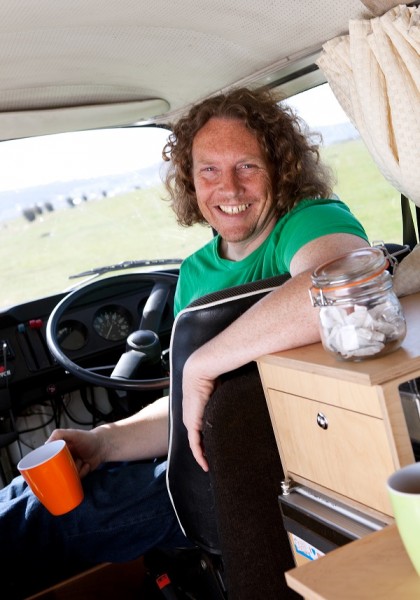 Hello Martin, do you have 2 minutes?
Of course I do. Everyone does, surely!?
So when did you first realise that marine litter made your skin crawl?
Looking for surf in north Devon. Came across a little quiet spot (don't ask) where nobody goes and saw it was knee deep in plastic bottles. I vowed there and then to do something, organised a beach clean and sort of went from there…
How do you cope with being so passionate about something that, well just keeps on coming back with each tide!
Gotta be positive. Every piece makes a difference. I don't want to walk past a piece of rope that goes on to kill something. It's not right. And the more of us roll our sleeves up, the easier it'll get and the better our beaches will be.
You surf regularly (we won't mention your spot X on the internet!) do you feel surfers need to step up their game to look after the spots they surf?
I'd love to see every surfer pick up a few bits and pieces on the way up the beach. We owe it to the ocean. It gives us a life of amazing times. We need to give it a little love. Give something back. Say thanks for the nice times and the nice waves. Be grateful. It's the simplest way there is.
If you had a magic wand and one wish …..
Bottle deposit scheme now. And a left hand point at the end of my road.
What's the weirdest thing you have found on the beach?
Found a colostomy bag this morning. Ewww.
So the 2 Minute Beach clean is now a global movement, whats the best message you have had from around the world?
It's actually been amazing. All of it. Lots of people from all over – Hawaii, Florida, California, Russia, Australia – commenting on pictures, offering support, being cool. Picking up after themselves. That's such a stoke.
We know (as supporters of the 2minute beach clean) that you are trying to change the mindset of beach goers, that we must look after the place we love, how are you going to do that.
I hope that we can influence the next generation of groms and kids so they treat beach cleaning as a natural part of the beach experience. I'd like to make it part of beach culture. That'd be good. We're hoping to work with surf schools, surf clubs…anyone who uses the ocean…
How long was your last 2 Minute Beach clean …
About an hour!!! But 2 minutes would have been cool too. No pressure. IF we all do it we'll get it sorted.
Whats next for the 2 Minute Beach Clean?
Springwatch next week. Beach Clean stations going out to Ireland and Devon and Cornwall. More of the same. And I hope more surfers doing something that really can make a difference. Only takes 2 minutes….
---
Fancy winning a £2,000 prize pack?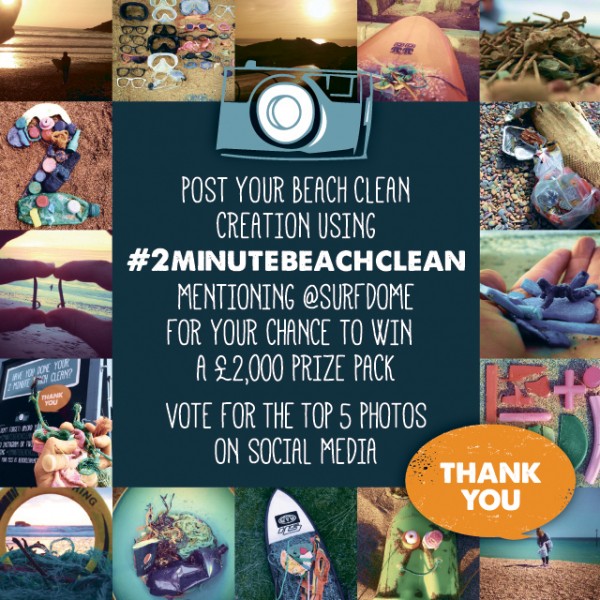 Surfdome are super proud to be involved with this cool project and we are supporting the beach clean stations and the movement as a whole! Each event we attend or organise will include a #2MinuteBeachClean. We'll also be running some cool competitions to get everyone picking up.
Keep an eye out for the beach clean stations on your next beach fix! But, of course, if you visit a beach without one, don't stop picking.
Here are a few examples to get the juices flowing. Oh, and if you're not in Instagram, don't worry – you can still Enter Here!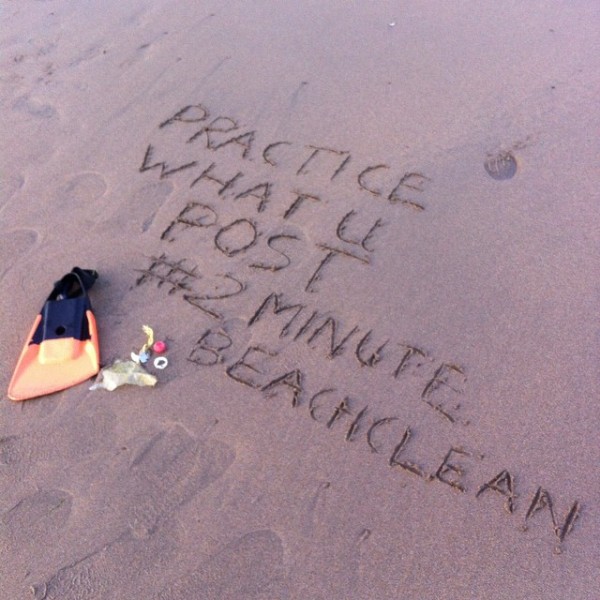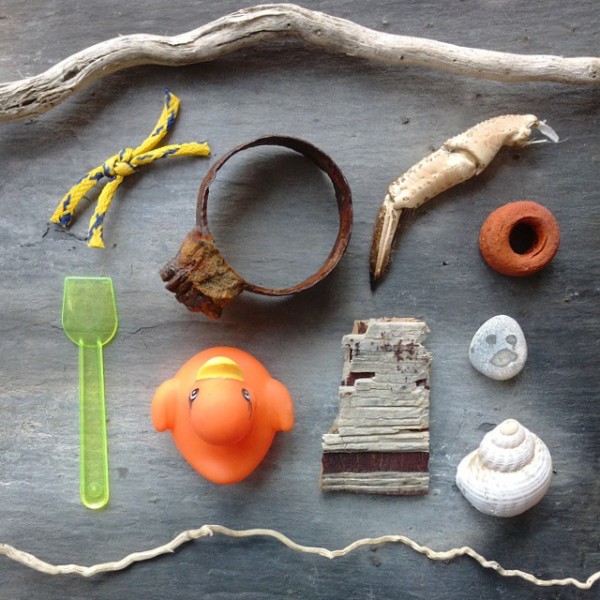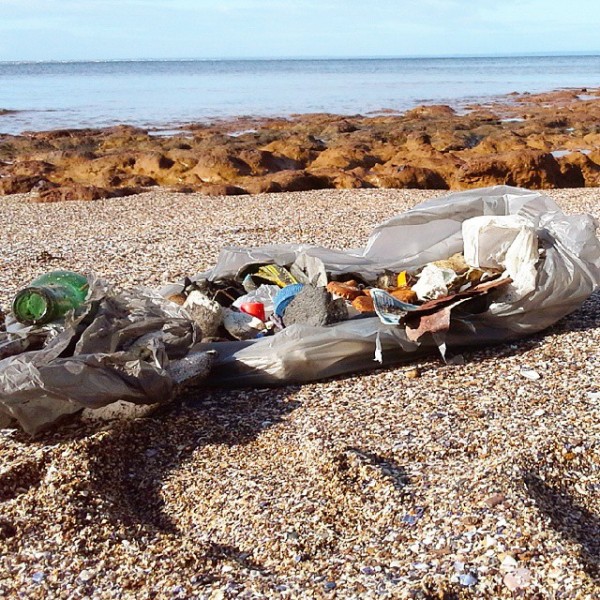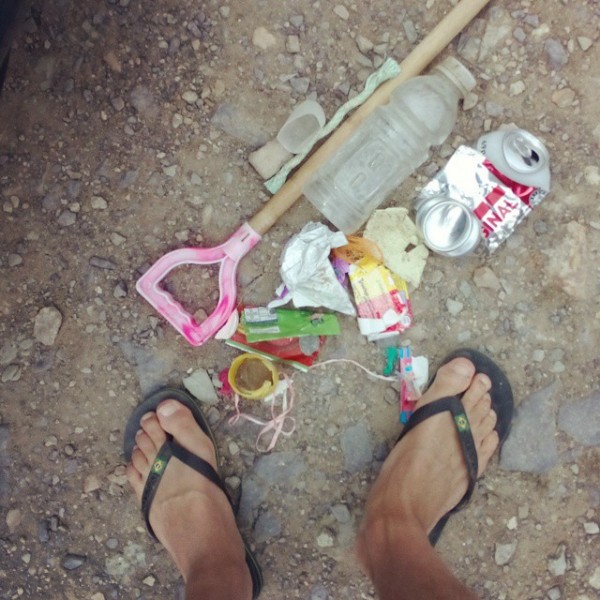 ---