James Young is one of the best wakeboarders we have. (If you don't believe us, watch the clip above for a bit of a demonstration).
He's won the Relentless Pro Wakeboard tour and placed 3rd in the Wake Park World Championships. We caught up with the Protest rider to talk tricks, injuries, the best places to wakeboard and more.
1. How did you get into wakeboarding? When did you start?
I started with my brother and my cousin down at JB Ski after they went on a school trip to wakeboard.
 2. What's the difference between cable and boat riding? Do you prefer one over the other?
There are many differences! Cable riding to me is more natural as it is what I grew up with and I like how ideal it is. You can just turn up and ride no clearing up or booking a time. On the other hand, hanging out on the boat all day with your friends is sick too, amping each other up from 80 feet away! I love them both in their own way.
 3. What have the advances in kit been like since you began?
The shape of the boards hasn't changed too drastically. The big change would be the flex and the moulded fins.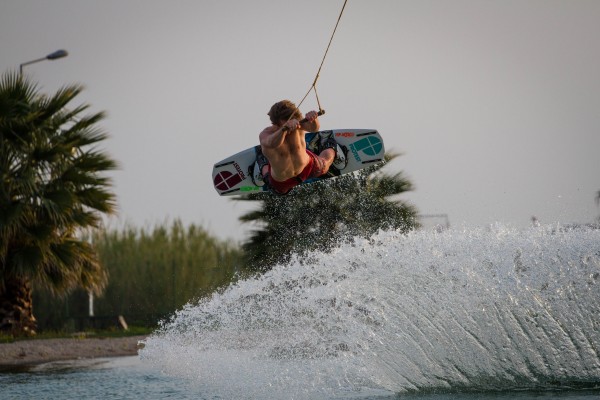 4. Could you explain what winching is? Any places you'd recommend to do that in the UK?
Winching is when you are towed behind a winch system. I don't look at myself as a wincher but if it were the only chance to get on the water I'd take it.
 5. Is there any unconventional stretch of water you want to wakeboard on? It'd be cool to see you shred your way through Westminster on the Thames…
I've always wanted to wakeboard on the Thames and get some insane shots in front of the Houses of Parliament and Big Ben…One day!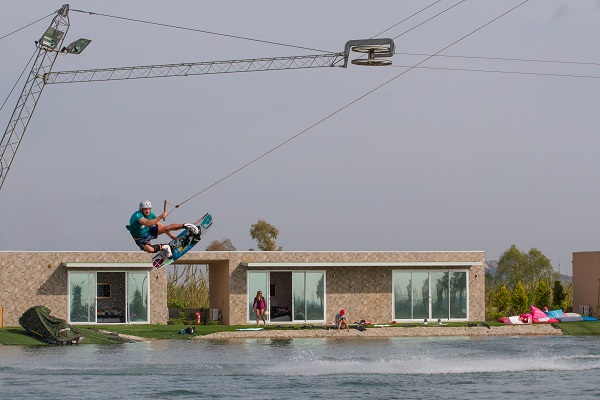 6. What's your favourite trick?
Loading the line on the cable to do pop ollies with grabs and spins.
On boat, I love to throw some 313's as they feel completely different than they do on the cable also a bunch of off axis spins.
 7. Where's your favourite country to wakeboard in?
Turkey for Hipnotics and America for Ski Rixen. Guaranteed good weather.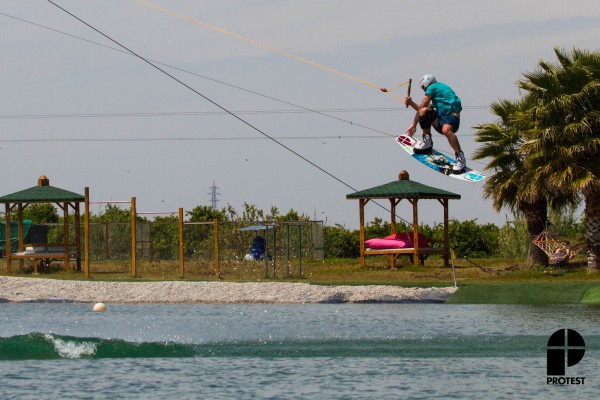 8. What about your dream wake destination that you haven't been to yet?
There are so many destinations I want to wakeboard so top 3 would be… New York…Brazil…Vegas
 9. Who is the strongest wakeboarding nation?
For cable, I want to still say UK but other countries around the world are getting so much support and opportunities. They can train on new obstacles that we haven't got or have only just been built recently.
Germany is leading and close behind would be America.
For boat, I'm pretty sure it's America and Australia.
 10. What's the worst injury you've had from wakeboarding?
Dislocating my shoulder which broke my bone when it went back in leading to a couple of surgeries and few metal screws
 11. Have you ever surfed? If so, did you feel there was any crossover of skills?
I have surfed although I'm no Kelly Slater, I love it. Most board sports crossover, even if it's only a little it's more than nothing at all.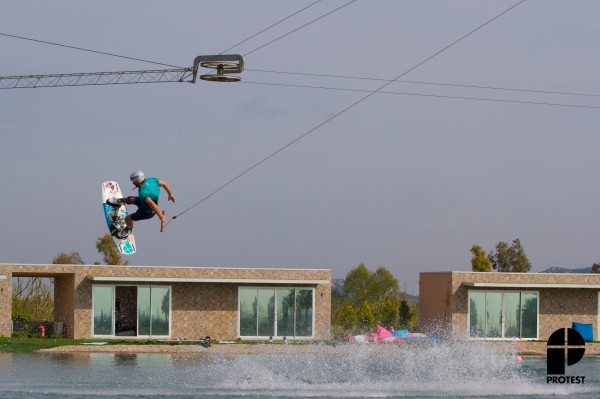 12. Why do wakeboarders wear boardshorts over their wetsuit?
Can you also tell me? I don't own a full suit but with a short leg suit I do.
 13. With that in mind…What's your favourite pair out of these?
I love my Protest Sub Board shorts, short and flexible. Yes, I'm a short shorts wearer.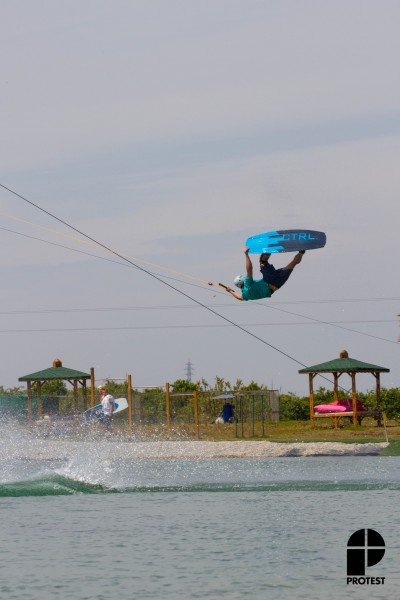 Follow James on Facebook and check out his official site.