If you're a fan of freestyle jet skiing it's likely you've heard the name Jessi Wijdeven. Despite being fairly new to the sport, this 21 year old action girl is certainly causing a stir in the jet ski community. Jessi has already found herself up on that podium amongst some of the world's best riders. Just this year Jessi became the first ever female to nail a backflip which landed her 5th place in the European Freestyle Championships Super Final. Not only was she the first woman to pull off such a stunt, but she was awarded that well earned 5th place amongst a group of guys, including her own sponsor 2010 Pro World Champion, Lee Stone.
With her eyes set on the prize and a promising future ahead, we caught up with the women herself to chat competitions, combos and careers. Here at Surfdome, we're all about getting behind sportswomen on the brink of pro status and it's safe to say we're certainly watching out for Jessi Wijdeven.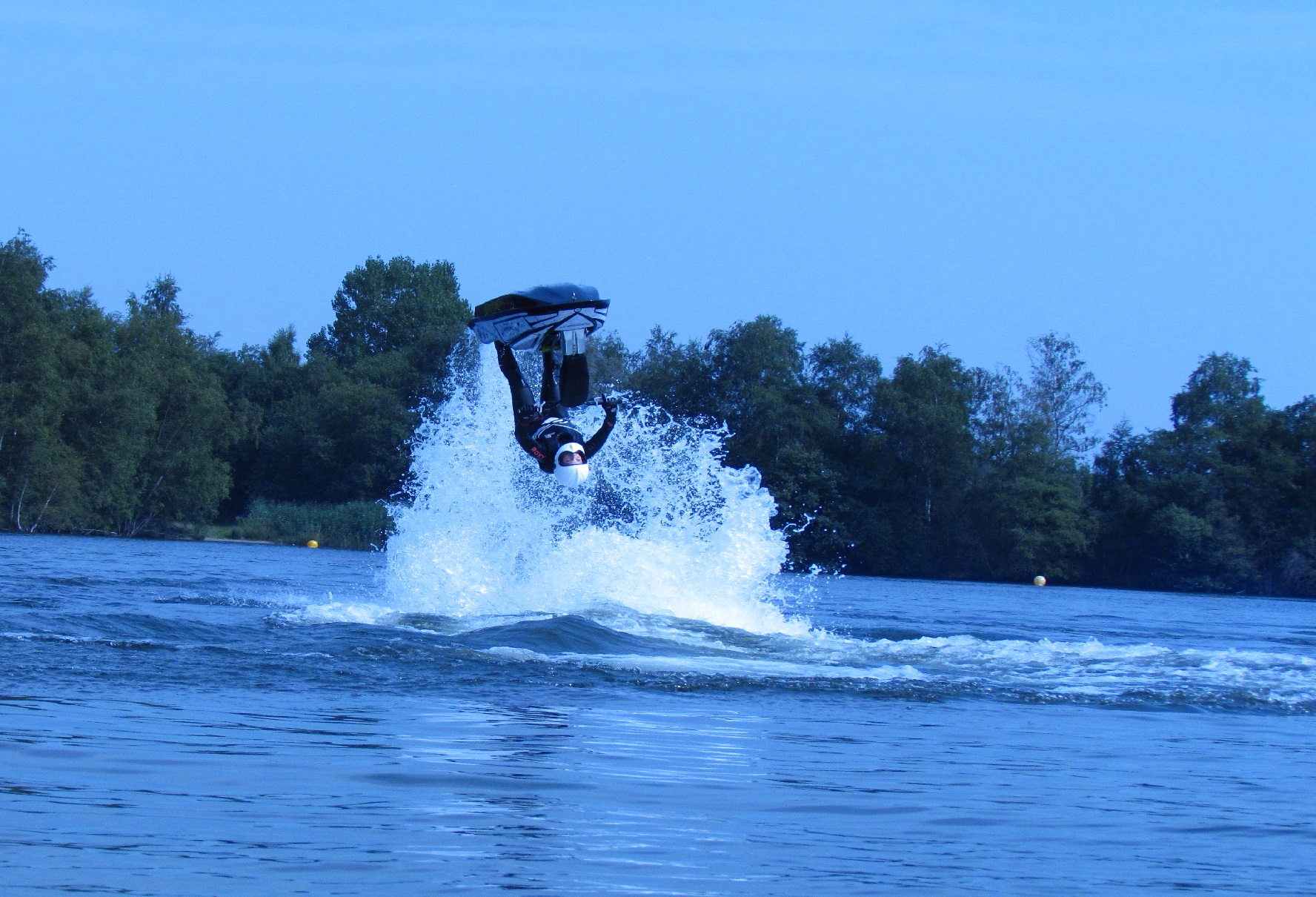 Let's start with a little introduction. So when and where did you first ride a jet ski? 
It all started back in 2009 when a friend of mine bought a really old superjet just to see what it was like to ride a jet ski. We rode in my hometown of Eindhoven (Netherlands) for about 2 months until the season ended and we really enjoyed it. In 2010 we became a couple and bought a newer model superjet together. We started with just regular riding to learn how to handle it. This was such a huge learning curve and we used to sit for hours and hours on YouTube watching the big boys ride!
We eventually started thinking about progression and decided to go for a new engine to train freestyle. We learned all the old school stuff first as you can actually do this with a superjet. In 2012 we had the opportunity to start training with a freestyle hull. We trained like crazy and ended up getting out on the water at least three times a week. I picked up so many skills from this.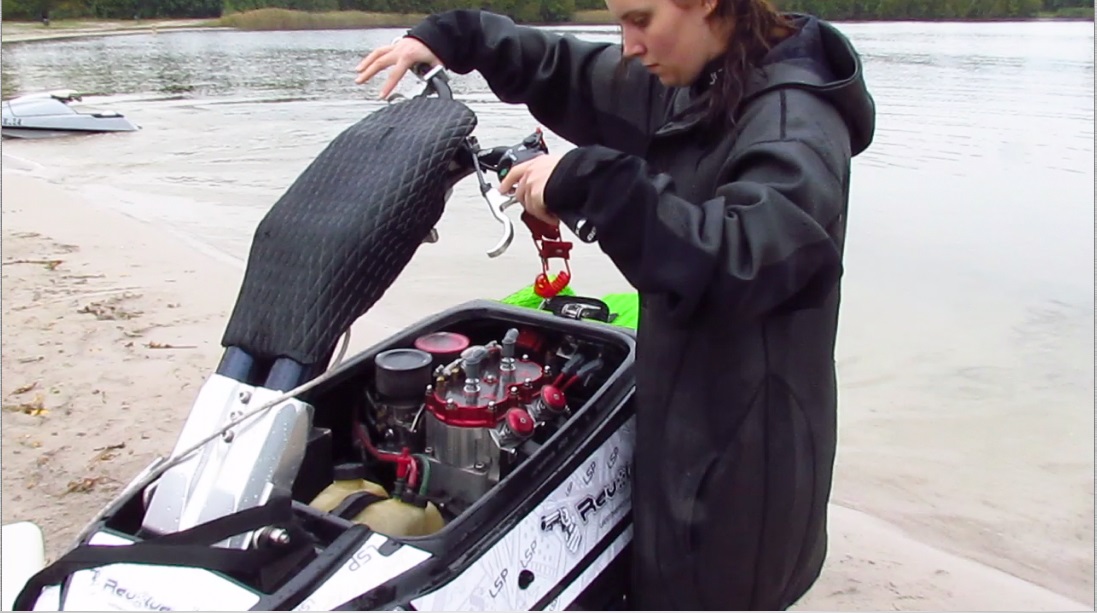 In 2013 we fitted a big engine in the same freestyle hull so we could do more and more tricks. Around mid season we decided to enter some competitions and ended up getting a sponsor deal with Lee Stone (several times World Champion). So we switched to the new Lee Stone Products Revolver Hull and this is where most of the improvements happened.
For next year, we have a Full Carbon Revolver so let's see what 2014 will bring us!
Give us an idea of the set up you ride at the moment?
A Lee Stone Products Revolver hull build with Air Time Products parts and a Thrust Innovations Dasa 1100cc engine.
How often do you manage to get out on the water?
I ride about three times a week all through the season. So that's as soon as the ice has melted right up until the ice is back.
What do you do to prepare for a big competition? Any music you listen to beforehand or lucky socks you wear?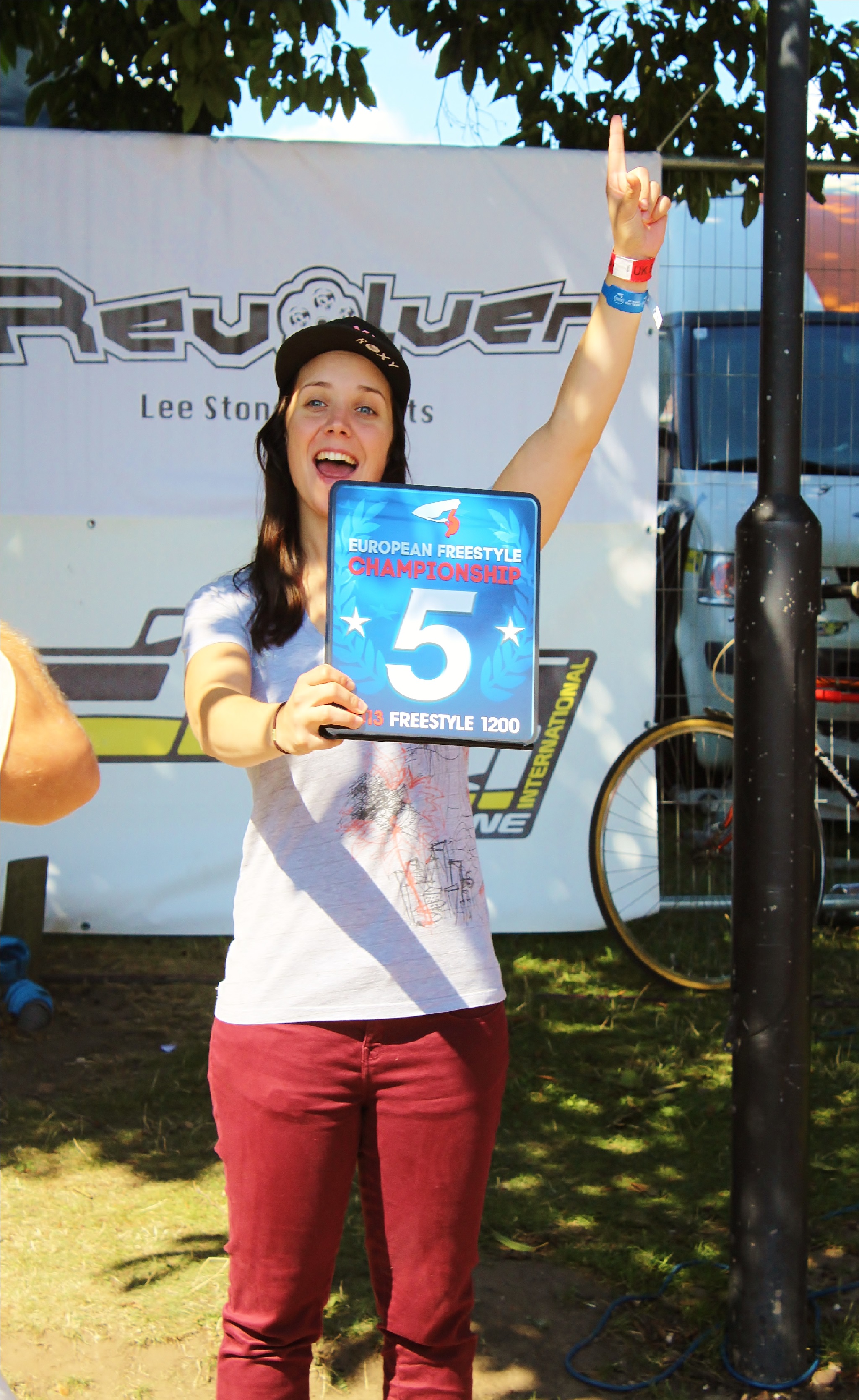 I'm quite relaxed about all this. I just enjoy the hotel and get a nice dinner the night before, then go to the competition, get on my ski and ride the hell out of it.
As I mentioned before, you were the first ever woman to land a backflip. How did you feel in that moment when you finally achieved what you'd been working so hard for?
Damn good! I said so many times that I was never going to be able to do it. I was a bit afraid if I'm honest, but the little devil on my shoulder kept saying 'do it, do it, do it' and I gave it a try. I was so so happy when I finally did it!
With the help of the backflip you won 5th place at the European Freestyle Championships earlier this year. What did you do to celebrate such a massive achievement?
I was so stupidly surprised that I made a podium place at my first competition. I was so happy and we drove all the way back with my trophy in the front window. I just want to train even harder and become ever better now.
It must feel pretty awesome when you're up on the podium with male competitors, but do you ever feel intimidated if you're the only female rider there? Or does this spur you on to do even better?
No, I feel really comfortable with what I do and I'm really motivated to compete with the boys, so look out!
So now the backflip is sorted, what's the next big trick you're hoping to land?
The next trick? haha you mean the next combo! I've got my eye on a triple 360 to 180 to double backflip! For the single tricks I'm going to start working on a 1 hand backflip, 1 foot backflip and a can-can flip. If I achieve all this in 2014 I'll be stoked! I really put everything into reaching my goals and sometimes push myself a bit too much, but it all helps.
What do you enjoy besides jet skiing? Any other sports you partake in to keep yourself in shape?
I just really enjoy life. I love going out for dinner, going on nice holidays and walking my lovely dog. I also visit the gym around four times a week so I have enough strength and power to ride my ski.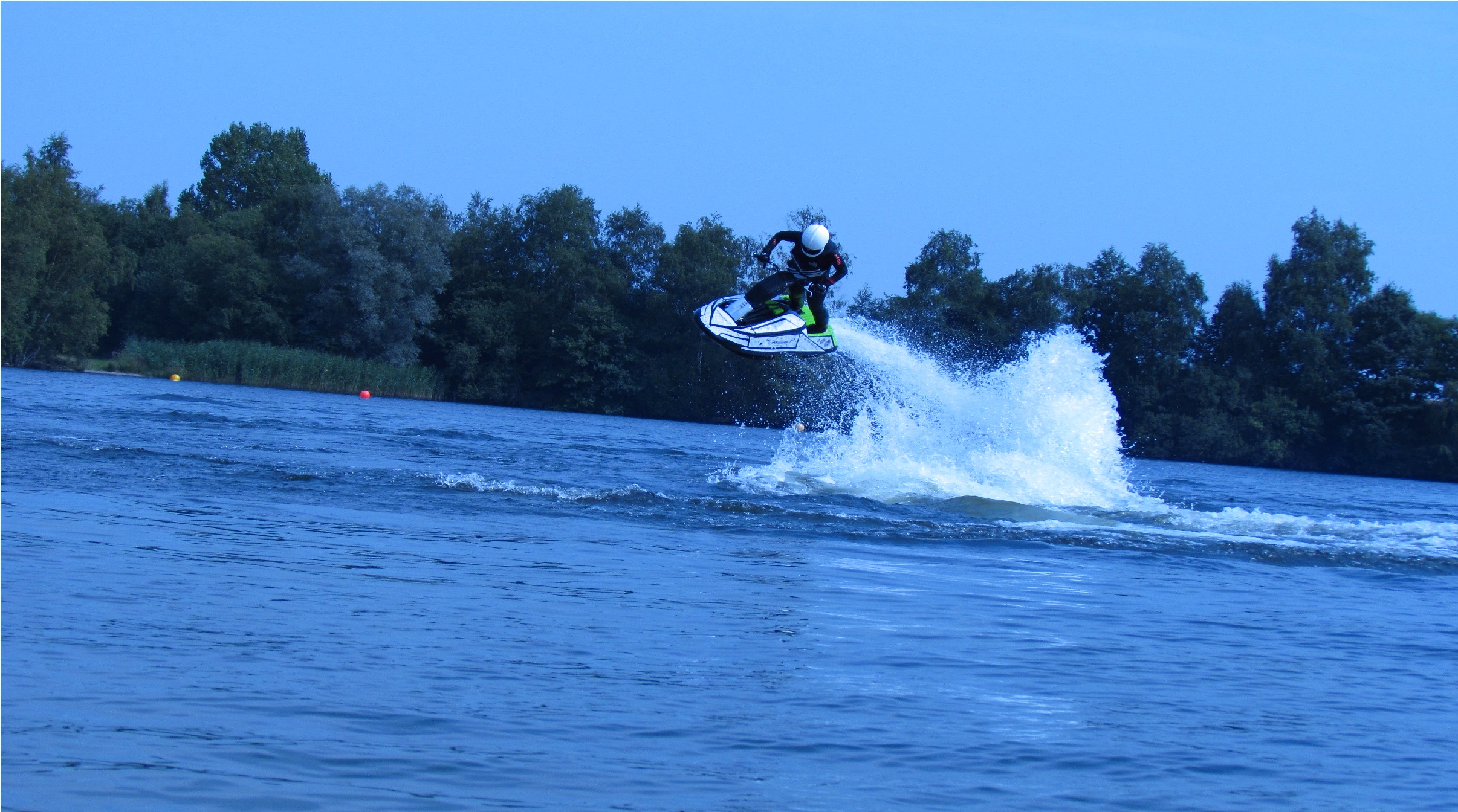 What are your main goals and aspirations regarding your jet ski career?
My next goal is to achieve all the tricks planned for 2014 and my ultimate dream is to win the world finals at least once. I don't know if this will ever happen but I will give it everything I've got!
Let's focus on the year ahead then, any big competitions you've got your eye on?
Yeah, it's wintertime now and I'm looking forward to the next European Championships. I've also started planning to compete at the 2014 Havasu World Finals in Arizona, USA.
Finally, any shout outs?
Yes, I would like to thank Lee Stone Products, Air Time Products, Thrust Innovations and my boyfriend for their support and for making all this happen for me!