Look around you. If you're inside you may be reasonably warm, which is nice. You may be near a window, look out of it. We're guessing if you're in the UK then what you see outside the window won't make you think of spending a few hours messing about in a river or the sea. Well friend, you just don't have the right equipment yet. If you've a good quality kayak and some proper cold water gear the increased rainfall means more fun on the water.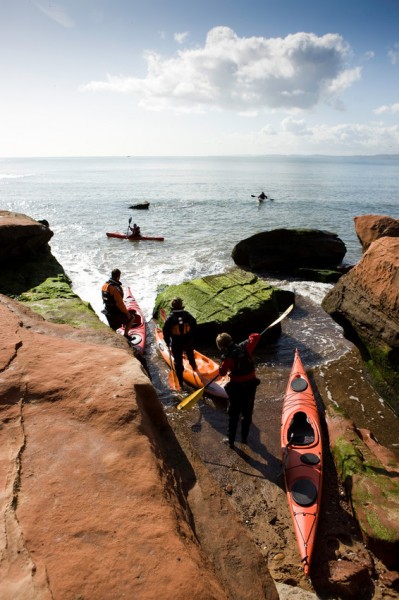 We've been putting a lot of emphasis on our kayaks and kayak gear selection and we feel that whether you are a hardcore river wrangler who isn't satisfied unless you're gasping for breath and have been flung about like a leaf in a storm drain, or someone who likes to cruise about in calm water then we have everything you need. We've put together just a short highlight of what we have in the store which we hope will help you remember just how awesome this oft forgot sport is.
 
Whatever sort of kayaking you want to do, you can't get out there without the right gear. It can get pretty uncomfortable sitting wet in the middle of a river. Not to mention, kayaking without the right gear is downright dangerous and we advise strongly against it. A full modern kit bag for kayaking is an incredible selection of advanced materials, intelligent designs and truly useful and well thought out pieces. The most interesting and essential ones we have are below.
Enjoy the water.