'Life's SWELL in board shorts' – it seems like a pretty bold statement, right? But let's face it, everyone is happier when the sun comes out. You spend all winter waiting for that first hint of summer. Then, at the first hint of sunshine, you're digging out your lighter layers for when that first day of summer hits. Out comes the sun and on go the board shorts as you head straight for the ocean. You look good and you feel good!
There's so many different styles of board shorts available. Whether you are a below-the-knee kind of guy or a surf-yoga kind of girl, the SWELL range has got you on their shortlist, ready for summer! Take a look at some of our top picks below…
Men's SWELL Board Shorts

Porthole Beach Board Shorts
Length: 18 Inch
Fit: Regular fit
Nautical in design the Porthole beach shorts feature a stylish rope drawstring at the mock fly. Complete with dual hand pockets and an on-trend length that is cut just above the knee, these board shorts look as comfortable in the waves as they do in the streets.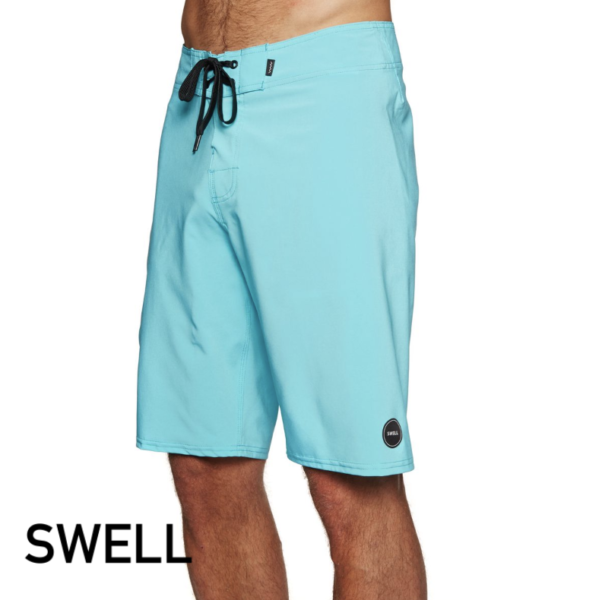 Tarifa Board Shorts
Length: 21 Inch
Fit: Regular Fit
Comfort is something that we all look for and the Tarifa are exactly that. Constructed with a 4-way stretch fabric, these boardies offer amazing comfort whether you are out on the water or chilling by the pool. Guys have even been known to wear them to the gym as they offer such great freedom of movement. Plus, as an added bonus, these shorts are quick-drying, meaning that you won't have to pack two pairs when going to the beach. Handy right?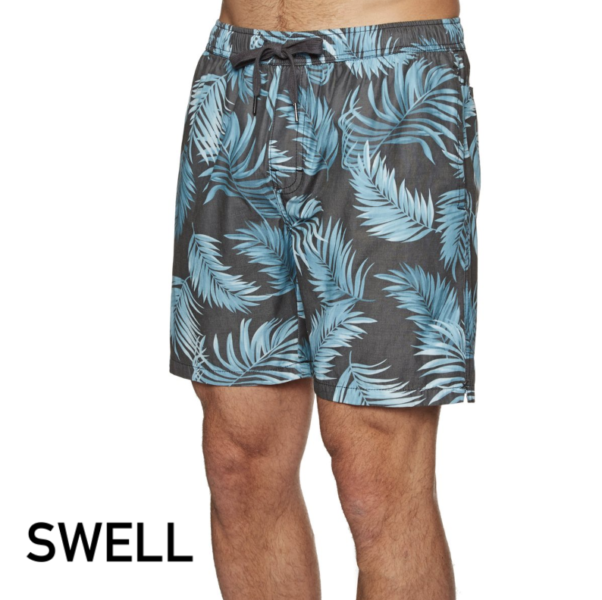 Plantation Board Shorts
Length: 17 Inch
Fit: Regular Fit
The Plantation shorts are made from soft peached style fabric that feels light against your skin. They still have the quick-dry fabric but are aimed more at someone who is looking to swim and spend time in the water without jumping on a board. What we love about these board shorts is that awesome all-over print – a classic design that will never go out of style!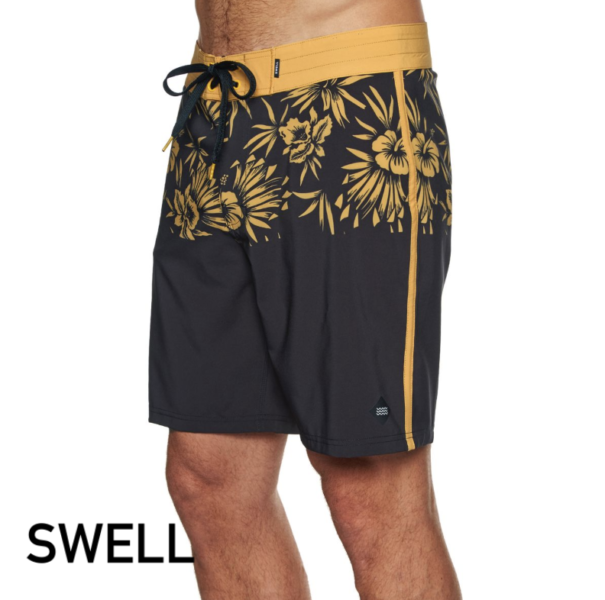 Rocky Point Board Shorts
Length: 19 Inch
Fit: Regular Fit
Inject a little colour into the line up with these subtle yet stylish Rocky Point Board Shorts. Quick-drying and crafted from 4-way stretch fabric, these board shorts will provide enough flexbility for your killer cutbacks in the water.
---
Women's SWELL Board Shorts
Women's board shorts seem to have gotten involved in more than just beach wear. For example, there's now so many different lengths, styles, cuts and fabrics that women are using board shorts for yoga, gym work outs and even heading from the beach to the bar, when paired with a nice top.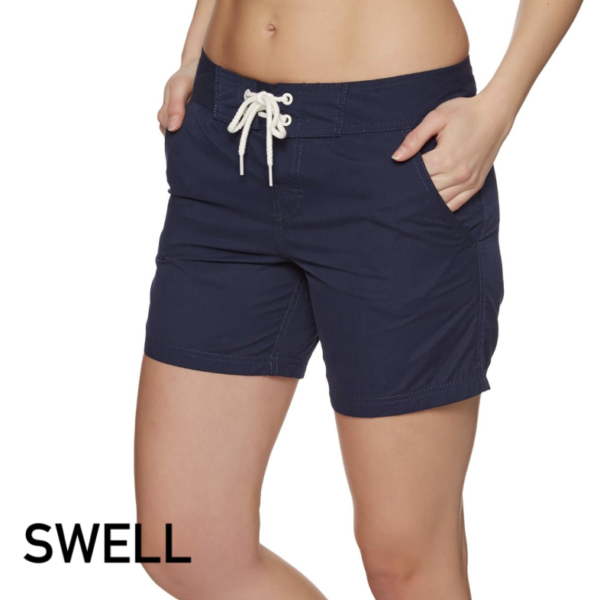 Maddy Mid Length Board Shorts
Inseam Length: 17"
Fit: Regular Fit
The Maddy board shorts are your classic surfer girl shorts. With a subtle block colour design, these boardies are versatile enough to wear in the surf, during morning beach runs or even when just cruising around town.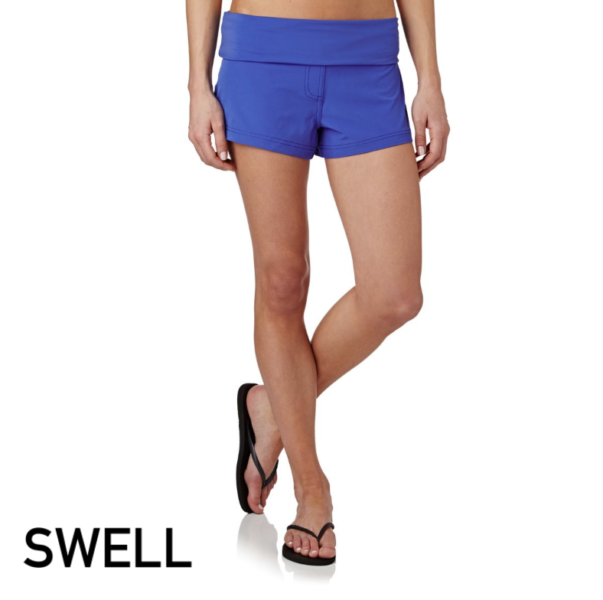 Hermosa Board Shorts
Inseam Length: 6cm
Fit: Regular Fit
Whether you're popping up on your surfboard, heading out for a dusk paddleboard session or having a yoga workout, the Hermosa board shorts will have you covered. With their comfortable Stretch fabric and roll over style waistband, you'll have the perfect combo as you get your fix of vitamin sea – a guaranteed secure fit and total freedom of movement.
This selection of SWELL board shorts has something for everyone. Whether you spend the whole summer in the water or just afternoon chilling by the pool, these shorts are going to do the job of making you look good and feel pretty fresh!
So, what are you waiting for? Summer is just around the corner so get ready to get your legs out!
More from Surfdome >