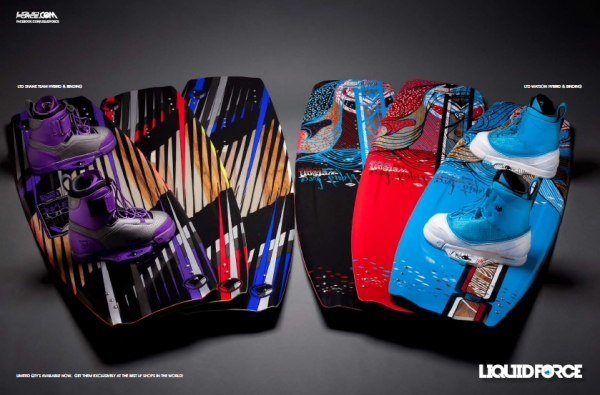 At Surfdome we've been lucky enough to get our grubby hands on some pristine LIMITED EDITION Liquid Force gear. With only about 30 of each design available in the UK, not only will you be smashing the wake you can also be confident that you'll be rocking a unique style this summer.
We've got Shane Bonifay's signature board, the perfect all terrain ride! With just the right amount of flex and durability, you'll be pressing and sliding everything in sight! Loaded full of innovative tech, this board is set to amaze you.
We also have the Watson Hybrid in a funky new colorway in stock! Perfect for behind the towboat and the cable, this board is one of a kind! With shedloads of pent up energy in the board, you'll be ready to hit anything that comes your way. The Watson Boot binding has also been spruced up in a new limited edition colorway to complement the radical new set up.

This stock will sell like BBQ wieners and ice cold beer on a roasting day at the lake, so get in there quick before its gone!