'The London Surf / Film Festival presented by Reef is one of the hottest dates in October for UK surfers. It's the immeasurable passion for riding waves mixed with infinite displays of cinematographic excellence which bring thousands to the event every year.
The final nominations for this year's 'Shorties' are out and this 18-strong list is seriously impressive. Voted for by peers and a panel of critics, the winning edit will features as part of the main festival line-up and will be screened at Genesis, East London...and one of those nominations is 'The Bird' by Lee Robertson.
We caught up with Lee to hear about his inspiration behind the film.
---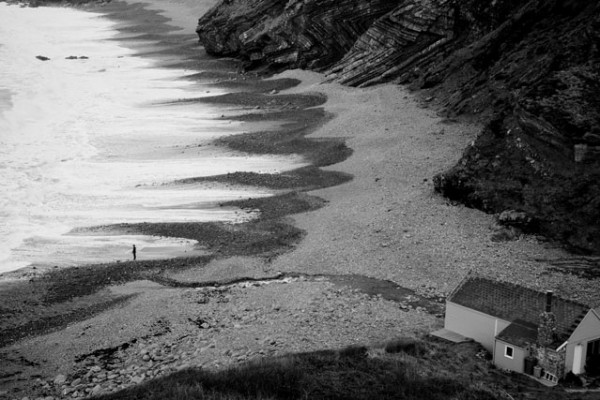 The end of the summer spells the beginning of the swells and the prime season for surf in the North Atlantic. Most years have at least a handful of big clean swells. As winter sets in the light becomes less, the rubber thicker and fewer surfers venture out on the biggest days. You can park easily, hot drinks are important, most surfers know each other.
It's a different coast to the summer. More forbidding, dangerous at times, but also welcoming in a way. People have more time to talk. I like the winter because of this, you might have to wear more clothes but there is a better camaraderie in the water, and on land.
Jack Bessant (song writer and fellow surfer) and I were discussing this, and he said he had a song that resonated with that bitter-sweet feeling we get from winter on the coast. I collected up the footage I had that gave a feeling of the winter light and swells and this is the result.
Getting caught inside on a big day is never easy, less so in the depths of winter when you have got a stone or so extra with all the rubber and water. It's cold and dark down there, and the cold takes your breath away. Your head starts to hurt and your fingers don't grip anything too well. Hell you could lose a toe by stubbing it and not even realise.
Anyway this film and song is about giving the bird – and enjoying it.
The Bird from Lee Robertson on Vimeo.
Voting closes midnight Sunday 14th September
---
More from Surfdome: