If you're running the London Marathon at the weekend then we salute you. If you're running one in the future, then we salute you. If you've ever run more than a mile without stopping then we salute you too come to think of it. It's a massive achievement to run a little over 42 kilometres in one session and not a commitment to be undertaken lightly.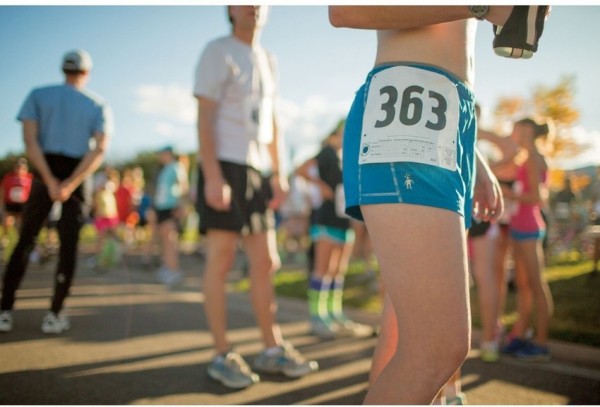 The event began in the 1896 Olympics as a modern 42km run inspired by the legend of Pheidippides, an ancient Greek courier, who supposedly ran from Marathon to Athens to deliver news of a military victory.  He made it, but collapsed at the end having delivered his message and who could blame him? He supposedly ran about 240km over the two previous days, so was probably a bit wrecked even before setting off on his journey.
His running gear probably didn't help battle his fatigue and make his task any easier. Back then they didn't even have proper arch support on their leather sandals. EVA footbeds were a long way off and moisture wicking fabrics were restricted to maybe dabbing yourself with the hem of a cloak. Actually, thinking about it, it's quite likely Pheidippides was naked when he ran from Marathon to Athens all those years ago given the love of the Ancient Greeks for naked sports.
Modern day marathon runners are kitted up to the eyeballs with really fantastic and seriously advanced bits of kit. We've scoured the Surfdome site to select the gear we think would be most suited to helping you train and compete over a 42km race. Starting with clothes, we'll move through shoes and accessories highlighting our range. To see more, check out our specialised
athletics and running
department and the very best of luck in your run, wherever you're doing it.
Mens and Womens Running Clothing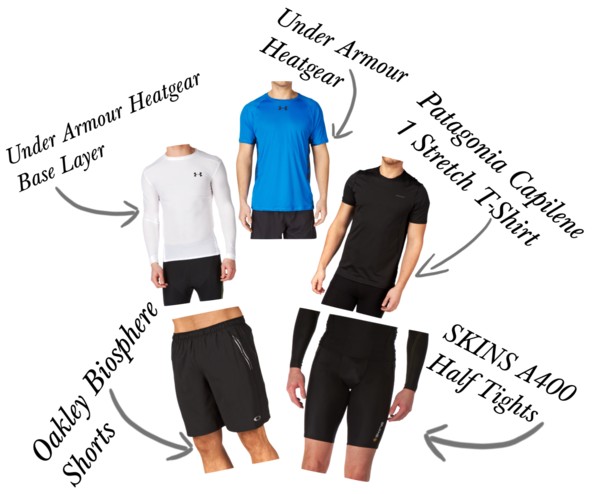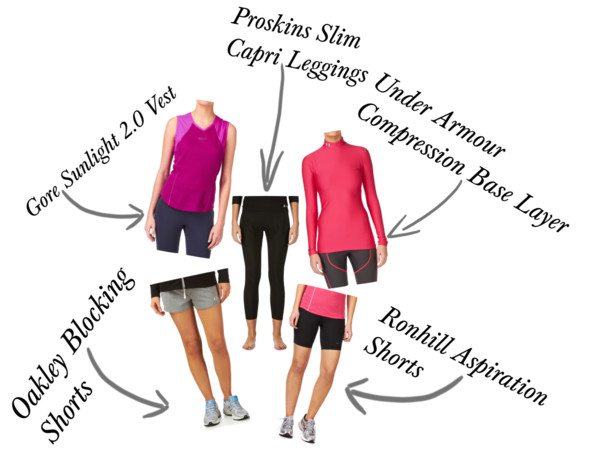 Proskins Slim Capri Leggings
Proksins are the most advanced compression leggings you are going to find on the market. Designed to help performance as well as aid recovery, these 3.4 length leggings are a distance runner's best friend.
Gore Running Wear Sunlight 2.0 Vest
This fantastically colourful V-neck tank top is seriously lightweight, has mesh inserts for ventilation and moisture wicking fabric to keep you dry when you're working your hardest.
Under Armour Coldgear Compression Mock Base Layer
This Under Armour compression top will keep you warm and dry on those occasions when you have to go running or training on cold weather. Be careful though, with one of these in your kit bag, the weather won't give you an excuse to get out of training.
Oakley Blocking Shorts
These terry shorts are lightweight and just perfect for running. Short and comfortable, these Oakley running shorts are exactly what you need for warm weather exercise.
Ronhill Aspiration Contour Shorts
Perfect for wearing under a pair of shorts like the Oakley ones above, these Ronhill figure hugging shorts are designed to keep your thigh muscles warm, protect from the sun and aid your performance and recovery.
Mens and Womens Running Shoes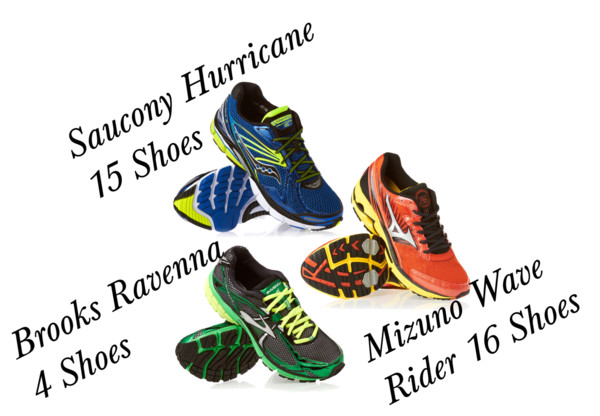 Brooks Ravenna 4 Shoes
This shoe is packed full of extra cushioning and a whole host of features that make it just perfect for long distance running. Offering support and ventilation when it's necessary, this shoe will take you through the course with no issues.
Saucony Hurricane 15 Shoes
Advanced technology and a rich heritage of distance and trails running combine in this Saucony shoe make it a dream for any marathon hopeful. Support and flexibility is offered by the bucketload and makes this a great shoe for any runner.
Mizuno Wave Rider 16 Shoes
Bright and fiery, the Mizuno Wave Rider 16 is a new breed of running shoe. Made with Dynamotion Fit to keep the shoe exactly where you want it with each strike, you'll be surprised at the effortless marathon miles that pass you by.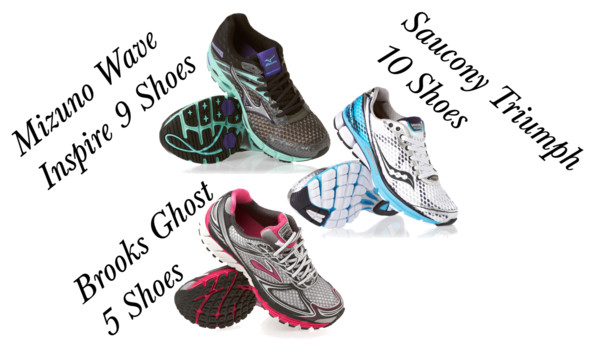 Mizuno Wave Inspire 9 Shoes
Featuring SmoothRide technology the Mizuno Wave Inspire 9 offers women the smoothest running ride they've ever had. Placing cushioning in exactly the spots its needed may seem simple, but a lot of work has gone into making it this good.
Saucony Triumph 10 Shoes
This neutral cushioning running shoe is a superb all rounder that wont let you down at mile 25. A rebounder heel combines with outstanding support structures to ensure comfort on the hard last few kilometres.
Brooks Ghost 5 Shoes
The Caterpillar Crash Pad cusioning on this shoe as well as its neutral construction makes it the ideal weapon with which to mount an assault on a marathon. Stay comfortable and dry all the way through with the Brooks Ghost.
Mens and Womens Marathon Accessories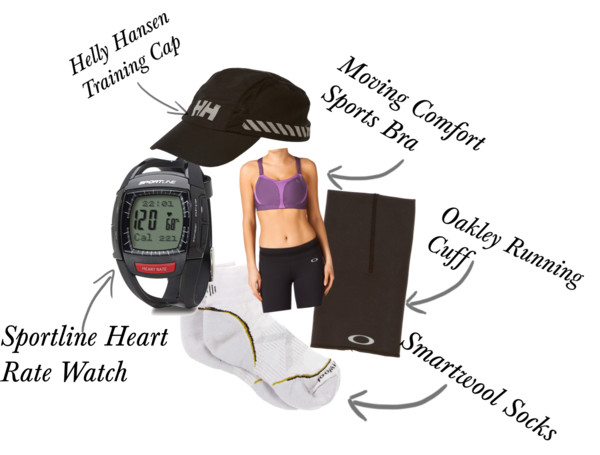 P.S. You're going to be pretty fragile after completing your race. We recommend one of these to help start your recovery early and prevent further damage being done to your body.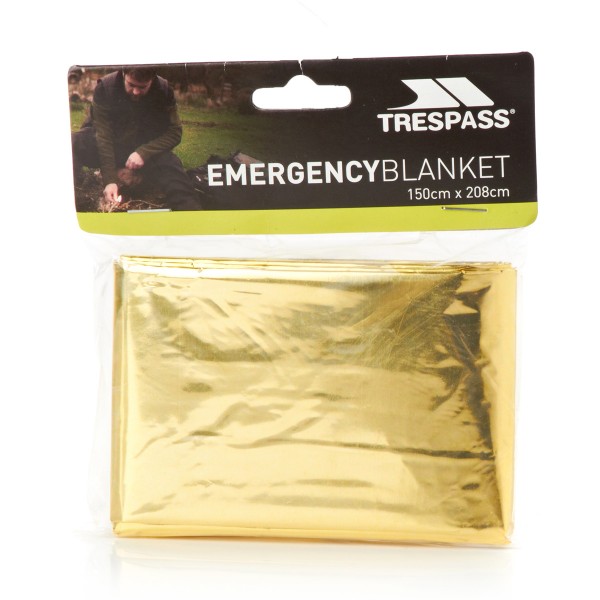 P.S. Again. There are a lot of reasons to put yourself through a marathon. Of course, one that a lot of people have is to raise money for a charity. If you feel inclined to support someone going out of their way to make the run as difficult as possible for themselves to get some sponsorship then we know someone you may be interested in. Paul Bitmead is running the race whilst carrying a surfboard, an actual surfboard, in order to raise money for the
Wave Project
. They're a group who work with young people, helping them to overcome difficult times and various problems through surfing. A cause very close to our hearts and an athletic feat that impresses even the most jaded runner coming together is too good to pass up. Find out more about Paul and donate at his
donations page here
.