When an individual sets out to test the strength of their own limitations, we can find an endless supply of encouragement in their story. As demonstrated by his attempt to break the world record for the longest distance travelled on a skateboard, Myster Holliman does inspirational incredibly well. The record is currently held by Rob Thompson from New Zealand, who set it at an astounding 7555.25 miles and Holliman is attempting to break this record by skating 7600 miles, from Miami Beach to Seattle.
Not only does Holliman have an enviable core of steel, he's also a noticeably grounded and an instantly likeable individual who loves nothing more than making connections with new people. Ten days into this challenge, he kindly agreed to answer some of our questions about his epic journey.
We have massive respect for you here at Surfdome and your endeavour is causing a stir in the skate community. Have you been snowed under by well wishers and how do you feel about your new notoriety?
To be honest I don't think I could ever be too turned off to the support of people because I LOVE people! I am still getting adjusted to having people want to know everything about me just because I enjoy listening too, but I take something with me from every single person I meet- that's what we are here for – so I enjoy the support a lot. I feel like I take anyone in my world with me on this journey and I'm never truly alone because of it.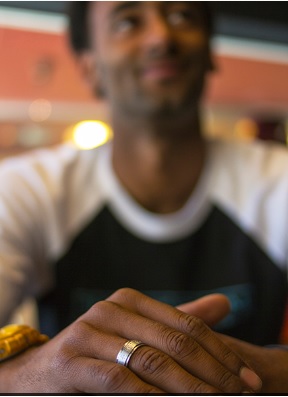 What training have you undertaken to prepare for this great feat?
Well luckily I am only a year out of college, so the training and athleticism I have built up is still very high. I began going on long distance skate sessions before this idea ever even manifested… I paired [this] with an intense conditioning phase that I participated in while getting my students ready for their track season.
You've said in a recent interview that this endeavour is an act of love and a way of showing love to the rest of the world. Is your spirituality a big part of what you do?
I'm so glad you used the word "spirituality" rather than "religion"! But yes I am pretty driven by that which I believe in. Every man must stand on some rock of morality, and rather than preaching my beliefs, I enjoy living it out and showing people that putting the right things first allows everyone to see the good in you.
You're going to be accompanied by your friend up to Seattle, did he need much convincing to join you in this quest?
Well I'm 10 days in now and yes my best friends Michael Barragan and Kendrick Young went up with me to Washington. Kendrick isn't much of a skater, actually not at all, but he was of course down for the road trip. Michael is actually the man who got me longboarding…The time will come for him to join me for an established period of time, but it is not right now. Just as a little update on that, Michael did do the first 19.5 miles with me. Less than 5 minutes from the rendezvous point with Kendrick so they could leave for home, we got caught in a series of intense hills.
Upon reaching the bottom, my phone started ringing with Michael's ringtone and when I answered the news wasn't what I had hoped. "I crashed. There's a lot of blood. My hair is coming out of my head. You need to come back man." It was said just as it reads, nice and calm. But I went back up to take care of my homeboy and we ended up in the ER so he could get 13 stitches in his head. He's got three abrasions as well but he's fine and in high spirits; and more importantly he isn't done skating!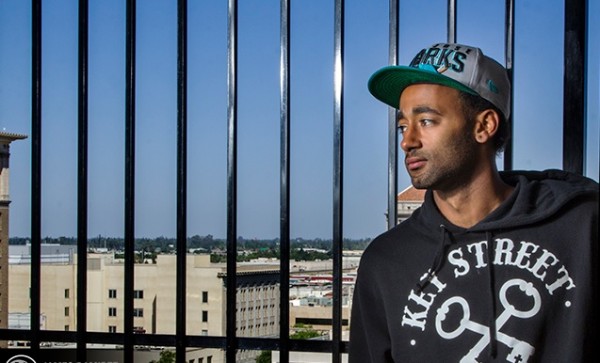 What are you going to take in your backpack to sustain you during your journey?
I have a pretty full bag right now that I'm hoping to keep lighter once I get to California and have a better support system. Right now I have 2 pairs of pants, 2 pairs of shorts, 4 shirts, a hoodie, my moccasins, and of course socks and boxers. Other than that I have a book titled A Resilient Life and an assortment of electronics and chargers ranging from an iPad mini to my Gameboy Advance with Pokemon Emerald.
What locations are you most excited about seeing?
This answer definitely varies. The spots I'm excited to see are so different. More than anything, I can't wait to skate my city of Hayward. I'm VERY juiced for Venice Beach and the whole Los Angeles area! I've never been there for leisure, it's always been business. I can't wait to skate it! I also have a dream of like hundreds of people skating/blading/biking down The Strip in Vegas. I'm perhaps emotionally most drawn to Hoxie, Arkansas for the visit with my biological father whom I haven't seen for what will be 18 years by the time I reach him. And well quite frankly after the dreaded uphills and the controlled downhills of the Northwest, I can't wait to get to the flat grounds of the Midwest. Give me that kick, push any day.
How do your friends and family feel about what you're doing and who has been your biggest source of encouragement?
Not only do the whole lot of them believe that I CAN do this, but people believe I WILL do this, which I take just as a testament to the work ethic and determination people have seen inside of me and that is one of the most motivating things I have witnessed thus far. Still though my biggest encouragement has been my mom. She raised me to be as strong as I can throughout ANY endeavor, and my grandparents taught me to have thorough integrity throughout the entire attempt at life. I've struggled once so far, they picked me back up.
What's on your skateboard playlist?
The unfortunate part of this is that I do have to remain as safe as I can, so I limit when/where I listen to music. But once again this is an eclectic answer. I have 18 songs on my iPad and 98 songs on my phone. But just to show the differences in genres, my favorite 5 songs to sing on the road are:
Cali Trippin by Shwayze ft. Cisco Adler
Work It Out by Iration
I Could Have Lied by Red Hot Chili Peppers
Sweater Weather by The Neighbourhood
Just What I Am by KiD CuDi ft. Chip Tha Ripper.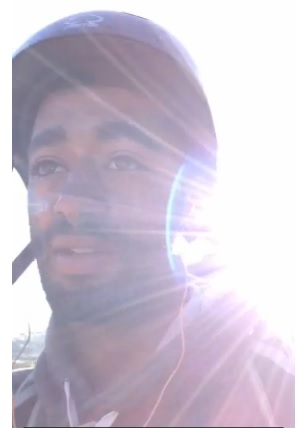 When you reach the most challenging point of your journey, what will you do to motivate yourself to continue?
I'd love to have the perfect answer for this but I truly don't know. Things have gotten decently tough and I clung to my faith that if Jesus died for me, I can truly live for him. I pray that the thought runs rampant once the true challenge comes.
If you could take any cartoon character or movie star on this trip with you, who would you choose?
Well now you'll see my nerdy side, if I were to have any cartoon characters with me, THEY'D ALL BE POKEMON. But as far as people I'd love to have with me even if it were just 5 minutes-I'd love CuDi, Shwayze, Anthony Keidis, Addison Timlin and of course Rob Dyrdek.
Check out Myster Holliman's promotional video below and keep track of his journey: