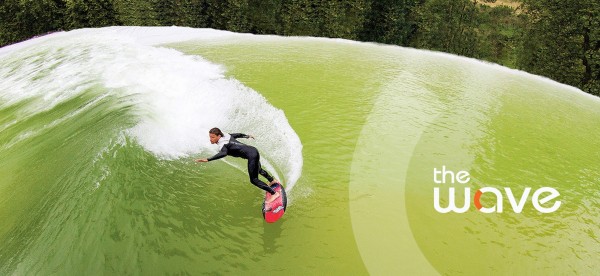 We welcomed two true game-changers to our pop-up shop this week: Nick Hounsfield, co-founder of The Wave: Bristol, plus UK surf and environmental guru – Chris Hines, also the project's Sustainability Director.
 
Chris Hines MBE is a pillar of the UK's surfing community. As one of the founders of Surfers Against Sewage, he's gone toe to toe with the government to drive positive change. To put it into some (grim) context, Chris let us know that previously '4 million gallons of crude sewage were discharged a day' into British coastal waters.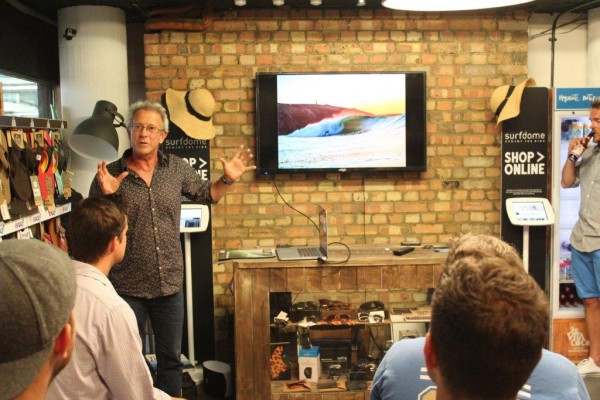 He showed us stomach turning photos of syringes, human shit and used panty-liners that were all too common sights on UK beaches. Beaches that had been passed as safe by authorities.
Chris and Surfers Against Sewage dynamically encouraged change. Through relentless commitment and an unrepentant thirst for publicity they drove environmental concerns up the political and public agenda.
The improvements came. Their campaigning brought about sewage treatment works. They improved everything for everybody who uses British coasts. To put the impact into pound signs, he's helped deliver a £5 billion spend on UK coastline.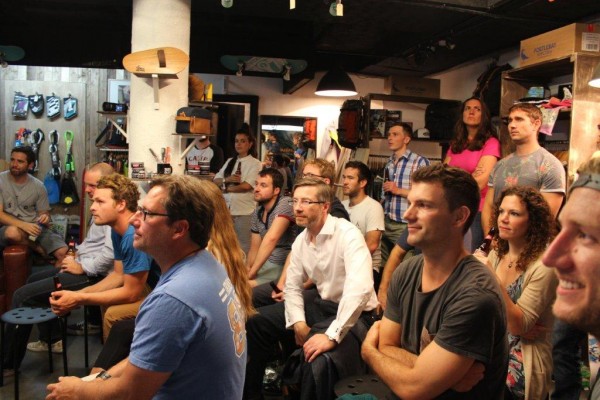 Chris became an authority. He advised the government on the environment and was formerly the Sustainability Director at the Eden Project.
So when someone like that talks about our world, it's hard not to listen.
As he said, 'we live on Planet Earth but it should be called 'Planet Ocean'. Care and awareness for the seas is paramount.
It's all too easy to click 'like', 'retweet' or 'share' about an issue and get on with your day. (I am all too guilty of this).
Chris Hines is a reminder that we need to act too.
 
It's exciting that someone like him is involved (as Sustainability Director) with The Wave project.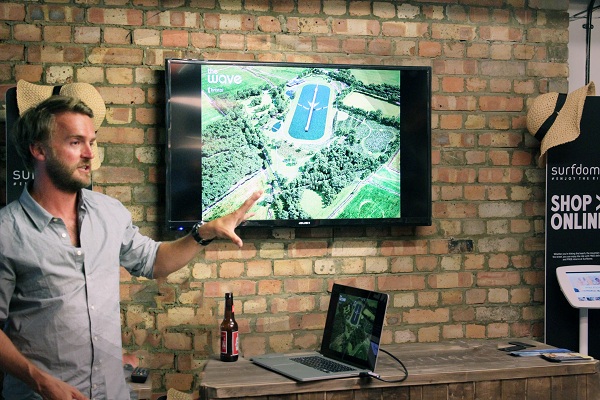 Planning permission has been secured for the surfing lake. It will be based just to the north of Bristol in south Gloucestershire.
And it has all the potential to change everything for UK surfing.
Nick Hounsfield, co-founder, stepped up to tell us all about it.

To get to the nuts and bolts, here are some of the concepts. (Bear in mind these may change).
The tentative plan to launch the park is next year. Though Nick strives that it will be done 'right' and not rushed.
The wave height is slated to be 1.9m with one wave a minute. That's barrels all day long.
The price is said to be £15-20 per session.
For groms, it will allow the chance for young surfers to hone skills consistently regardless of our inconsistent tides.
It will not be exclusive to whoever's parents have the resources to send them there.
As Nick stressed he does not intend for it to be a 'middle-class playground'. There are plans in place to involve surrounding schools in the Bristol area.
Nick, we can't wait to see you pull this off.
More from Surfdome: