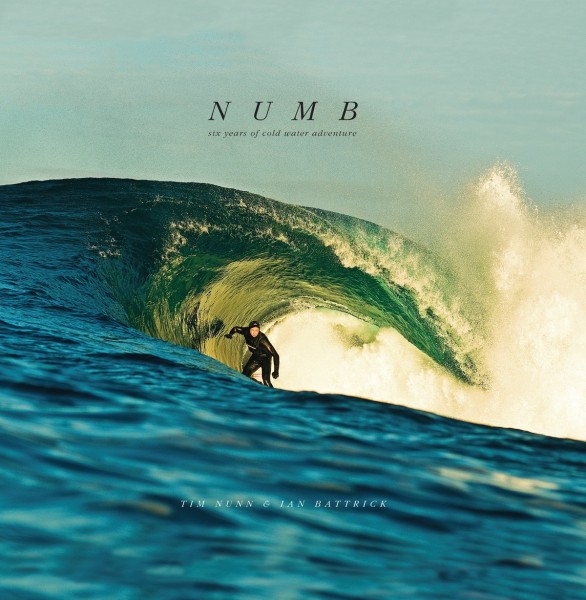 Two years ago Surfer Ian Battrick and Photographer Tim Nunn released a coffee table book called Numb, it was a first of a kind for anyone from the UK. Six years of independent cold water adventure, through Canada, Iceland, Norway and Scotland were documented with incredible photography and raw tales of adventure.
The fact that both Ian and Tim did everything on a shoestring budget just made it even more exciting, Ian for example has done 10 trips to Iceland, the only time he has slept in a structure was one public toilet! From bear encounters and blizzards to volcanic eruptions it was a series of classic tales. Unsurprisingly it sold out rather quickly, so now the second and final edition is about to be released. We've caught up with Tim to get a glimpse of what to expect – and to see how the readers can help make it a reality.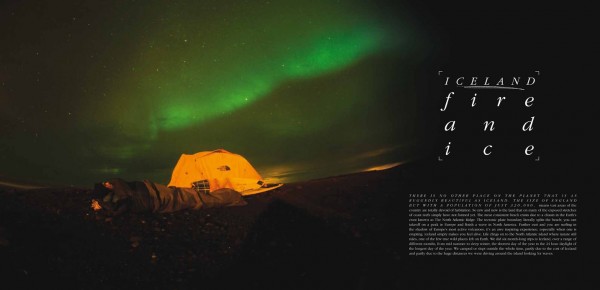 So why are you doing another edition?
Two reasons really, one the first sold out really quickly, we miss judged how many we needed to print really, and also I think more and more people know about it now, so there is more of a demand. The second reason and most important though was that Ian and myself did four more trips after the original edition, which are probably up there with the most incredible we have done. So with that in mind, and also wanting to add more to some of the original tales, we decided to go for it again.
So what's new?
Well as people who have seen it know, the book is in four sections, Scotland, Norway, Iceland and Canada. We have done another trip to Scotland, and three to Iceland, thus we've added pages to these sections, and Canada has some extras in there as well. So the book has grown by 64 pages, and it is just a whole lot higher quality with some mental new tales and shots. It's fair to say that the last three trips we did to Iceland are the best we've enjoyed, and it makes the book now really.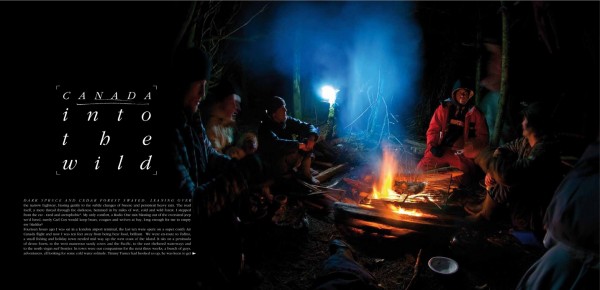 So what are the highlights?
Well Iceland was incredible, we got amazing waves, Ian put together some amazing film edits from there as well which you will probably have seen, and that's all in the book. We got some really extreme weather, and just had the chance to get some way better photos basically. The tales are just as nuts, Ian still has never slept in a structure really, preferring an old Subaru estate for the last three month mission! Then up in Scotland Ian nailed some incredible POV angles, arguably some of the best ever shot in Europe and that's all in there along with a new van! So there is loads more in there even if you got the first edition, and if you didn't it's still something of beauty, entertainment and ultimately inspires people to get out and go on an adventure of their own.
How is it putting a book together, just like a magazine?
A little bit, but you have to go over and over and over everything. Magazines are made to tight deadlines and whilst you do everything you can to make them perfect, the odd error slips through here and there, and you may pick the wrong shot now and again. With a mag it's on the shelf for a month or so then gone, a book is there forever so every word and every photo choice has to be absolutely perfect. At the end of the last time we did it I vowed never again, but here we are [Tim laughs enthusiastically], I love it though, and the feedback we got from the last one was incredible so it was more than worth it.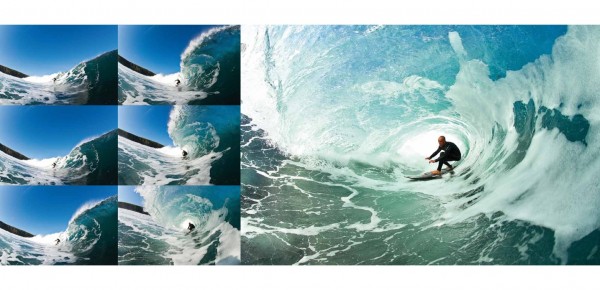 How do you fund it?
It's all self funded, getting a book published is almost impossible, so we did it before and we're doing it in the same way. We got a lot of help from readers last time by pre-ordering the book, that helps massively as it softens the blow of a huge printing bill. You can do that again now here – Until it goes to print in late august the pre-order price will be a little cheaper as well as a way of saying thank you, and if you're in the first fifty you also get a print and one of the chromalin prints as well, signed and numbered, and everyone who pre-orders gets their name in the book.
What about the cover that changing?
It is, but it isn't finalised yet, it will be Ian, but it will also be a different one, so watch this space for that.
So there you have it, a new book from one of the most adventurous and interesting characters in British surfing. The book will be on general sale sometime in September, but if you want to help and get your copy first you can pre-order here
   
---