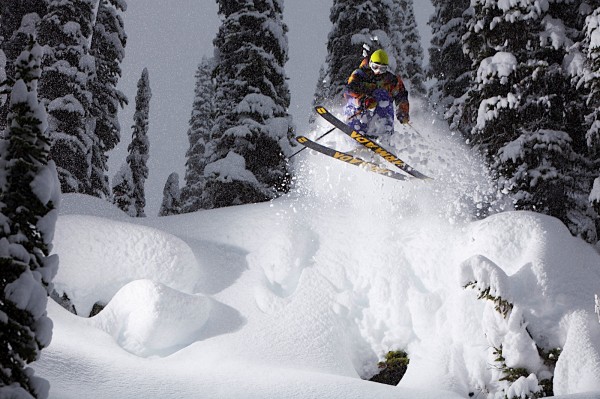 This winter, how about exploring off piste and taking your riding into the backcountry and beyond. After all, the whole mountain is your playground so why stick to only the piste?
For the seasoned powder hounds who laugh at the prospect of getting on a lift, it's all about strapping on those skins to hike up and make first tracks. However, if the thought of throwing yourself the other side of the piste markers is too intimidating then practice to the ungroomed sides of the piste first, or sprint for first lifts to practice powder after an overnight dump. Obviously, head out with a guide if you're hitting the backcountry for the first time, or you're an off piste pro venturing into unfamiliar terrain.
Riding off piste is tapping the untouched source: natural features and soft, soft waist-deep powder. As you powder hounds will know, it's one of the greatest thrills. Part skiing, part freefalling, riding off piste is gliding through snow rather than on it.
Yet, in order to hit the virgin snow, it's all about having the right ski of course, (as well as all the right avalanche safety equipment!) If you try to achieve stable powder perfection without a bit of rocker to the tip, or on anything narrower than 100mm at the waist,  you're only going to end up constantly eating snow. Fat skis provide that much needed buoyancy. If you're after landing a casual 3 over deep pillows, that ski's got to have a tip and tail rocker with a twin tip shape. But with so many skis out there, how do you know which will successfully take you from cruising groomers to shredding off piste?
Luckily, our Surfdome Ski Buyer, Rick Hutchings,  has selected the Top Off Piste Skis to ensure that you can float through the champagne powder, huck those pillows, explore those tree lines and charge the open faces like a Backcountry Boss.
---
Men's Off Piste Skis

Liberty Skis: Origin Skis:
£498.99
Want to shred all day, effortlessly floating through powder as well as carving up the hardpack groomers? The Origin Ski from Liberty may very well be the ideal all-round backcountry ski. Thanks to its Bomb Rocker, perfect waist width of 116mm, multi-radius sidecut, lightweight bamboo/poplar core, and tip to tail taper, this playful ski ensures that you're never confined to one type of terrain.
Control, stability, quick turns, superior float and versatility. What more could you want as you head off piste?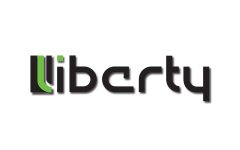 Liberty Skis are about creating innovative skis, crafting some of the most advanced models of twin-tipped, bamboo core trick skis you're going to see anywhere. Made by skiers for their snow and ice loving brothers and sisters, the line up of skis are the perfect gear for anyone who really wants to let loose on the hill.
Armada Invictus Ski:
 £599.99
With Invictus meaning unconquered, be prepared to seek out fresh powder and challenge new terrain with the Invictus Ski from Armarda. As one of the stiffest skis in Armada's range, thanks to the wood core and carbon stringers, the ski is one for control, providing better grip on harder conditions and faster carves on piste with the flatter side cut. Short turns are a breeze.
Yet, liveliness and playfulness are also on the agenda with powder and speed available through their fastest Comp Series Base to charge at full throttle. This is a great flat tail fat ski, with the AR nose rocker, to provide that essential float in deep powder. The Invictus ski is perfect for conquering the backcountry and ramping up your freeride.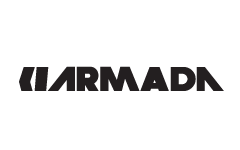 Pushing the boundaries and creating solutions for the demands of pro riders, Armada Skis are all about refining technical riding. Whether you're after park planks or off piste skis, Armada can be trusted to craft the ski that will deliver that high performance.
Rossignol Super 7 Skis
£724.98, (with Rossignol Axial3 120 B120 Bindings)
Fat skis equal sweet powder riding and the Rossignol Super 7 skis are pretty wide. Yet, fat doesn't mean heavy with Rossignol's unique Air Tip and ultra-light core keeping swing weight minimal when whipping through trees or hacking down those steep lines.
However, the Super 7 ski can also perfectly adapt to variable snow conditions, ideal for for those times that you want to rip on piste.

Rossignol craft the ultimate alpine apparel. With over 100 years of experience in the mountains, their knowledge about what is needed for the best performance is unparalleled. Invest in a true heritage brand and you'll upgrade your experience on the slopes in no time.
---
Women's Off Piste Skis
Rossignol Star 7 Skis
£659.98, (Rossignol Axial3 120 B120 Bindings)
Award-winning and ground-breaking, the women's Star 7 is a revolutionary fusion of freestyle, backcountry and freeride performance. For the expert to intermediate skier, this is the perfect off piste companion.
With a 116mm waist and fast and nimble turn radius, powder skiing becomes the effortless and fun experience that it's meant to be. You'll never want to venture back to the marked territories again!
Faction Supertonic Skis
£509.99
Super fun, super playful, the Supertonic Ski from Faction is ready to put the Pow in powder thanks to its superior float in soft snow and being 107mm underfoot.
If you want to charge the mountain, this ski can definitely keep up, providing great edge control on piste too. Take on the mountain and explore the backcountry with one of the best skis on the market.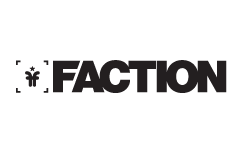 Founded by a group of ski obsessed friends, and based in Verbier, Switzerland, and Breckenridge in the U.S., Faction Skis constantly refine their hardware to achieve their incredible results. The brand also collaborate with experts in the industry to guarantee that they have the full range of knowledge and expertise that they need make the best ski gear possible.
Armada TSTw Skis
£489.99

The TSTw from Armada has that perfect tip rocker, and no tail rocker, for a natural float through the backcountry powder. Glide with control as the ski still has the drive and stability of a traditional cambered ski.
And if you're ripping from off piste to groomers, the TSTw ski can excel in all conditions with quick edge to edge and 4 dimensional sidecut for those tight carves.
---