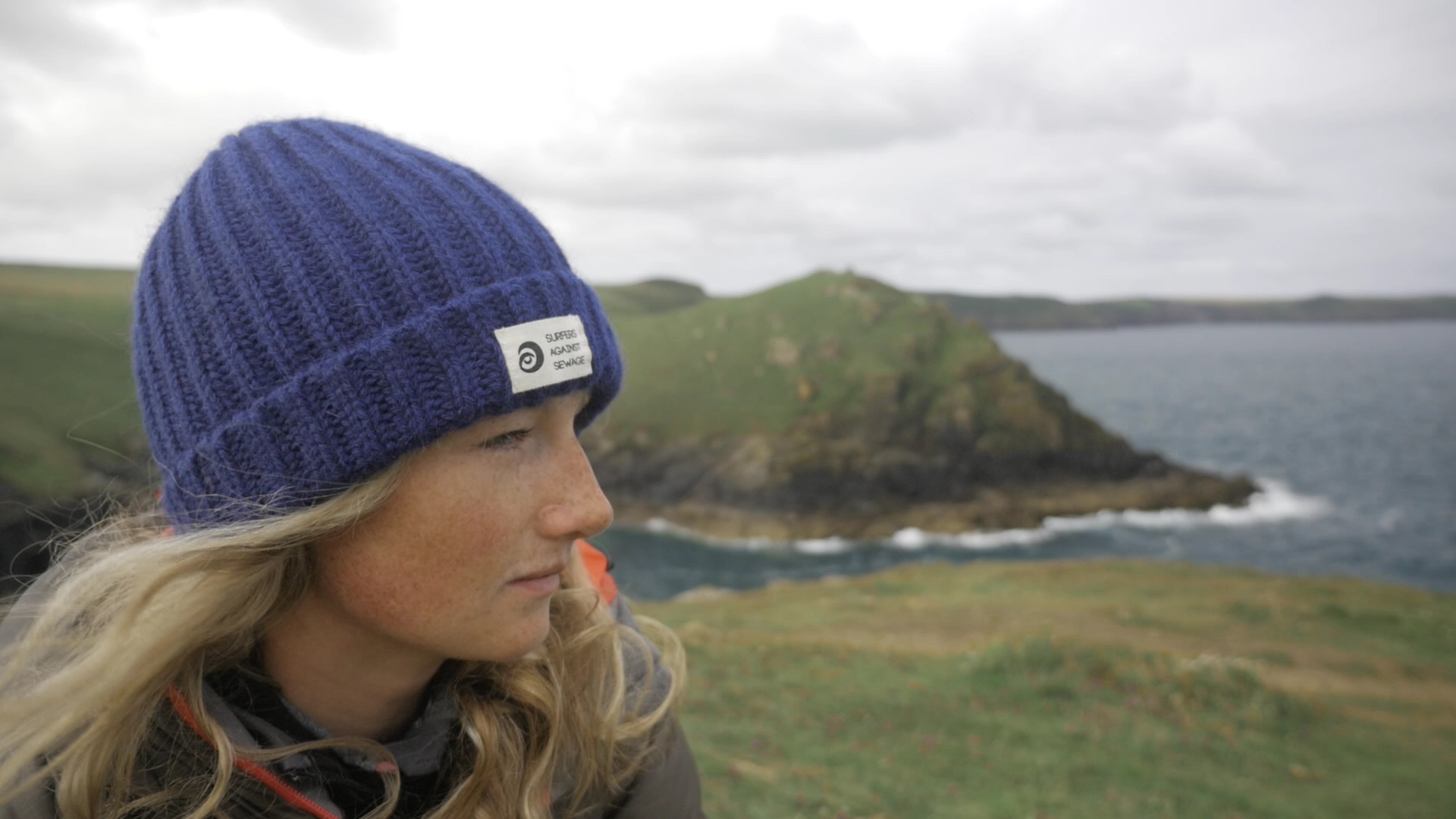 What drives an ocean lover to paddle an epic 260 miles from Plymouth all the way around Lands' End to Croyde in North Devon? The answer: a plastic bottle!
Cal Major started her SUP journey on a sunny, flat and windy day on the 30th of July on Wembury beach, South Devon. Ahead of her are 260 Miles, 20 days, 200 hours of paddling and 10 nights spent in the open, countless headlands and beaches, rips, tidal currents and typically unpredictable British weather…..and, of course, about 500 plastic bottles and several bags of ghost fishing nets to collect!
She landed on my home beach of Croyde last Thursday, completing her mission with a smile and masses of modesty! Her mission was simple: to raise awareness of the plight of the very environment she paddled through. Yes, that environment was marine plastic and it's reaching unprecedented levels. It's driving smart, rational people like Cal to drop everything, get on a paddleboard and travel the distance of 10 x marathons, all while sleeping rough.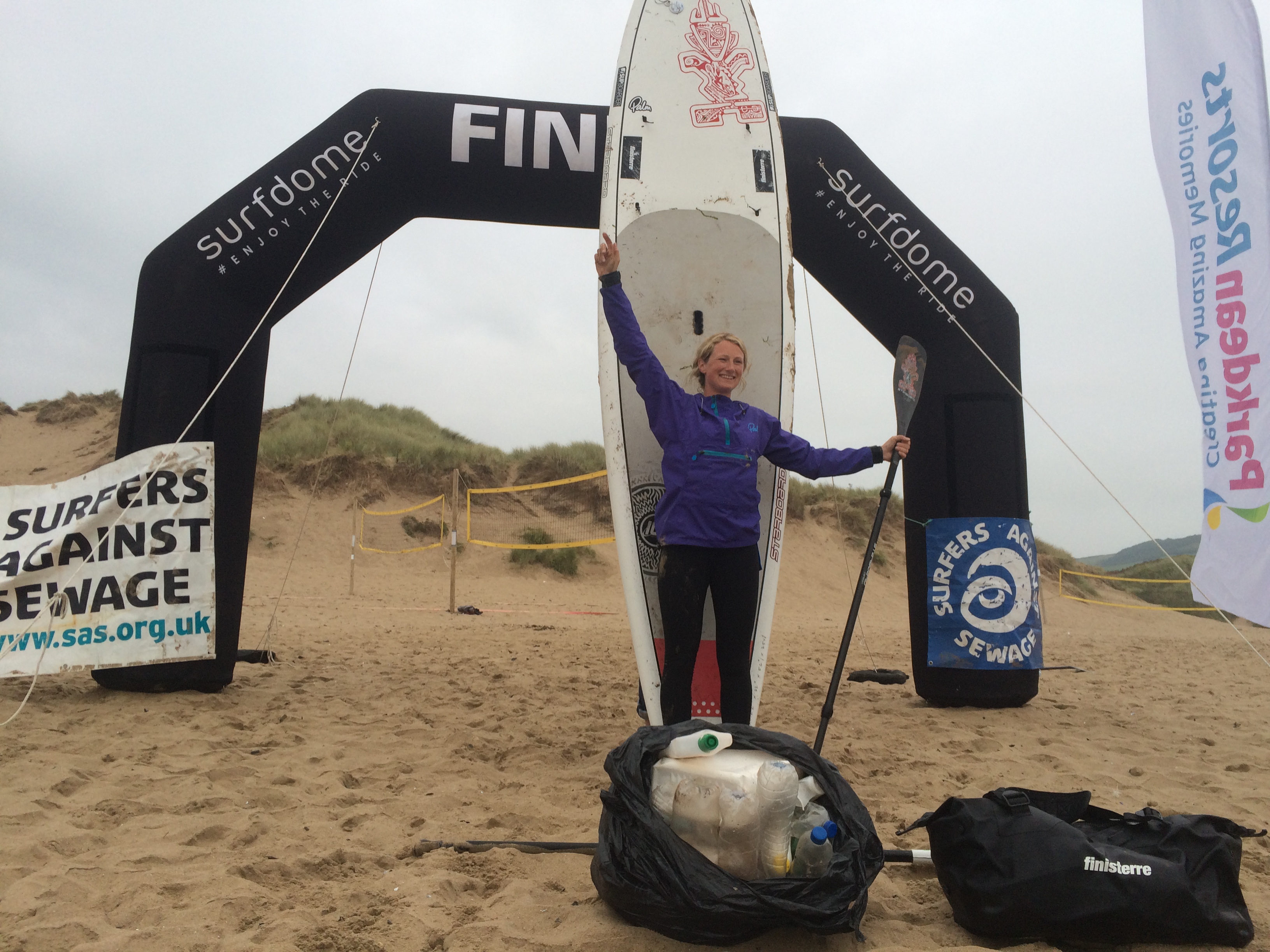 So, take note of that plastic bottle in your hand and consider how ludicrous it is to use a finite resource to produce a bottle that is used once and plagues the environment for hundreds of years. And, it's not actually necessary!
We caught up with Cal at the final beach clean at Croyde to find out what fires her up, and to get all the nitty gritty from the voyage…
Firstly a massive congrats! It's a truly inspirational thing that you have done! So, we want to find out who inspires you?
I have been passionate about protecting our oceans for several years, but I didn't know what I could do to make my own difference. Attending the Global Wave Conference ran by Surfers Against Sewage last year in Cornwall was the tipping point for me. Being surrounded by so many dedicated and passionate people was so inspirational and encouraging. The positivity I felt from being surrounded by people who believe so completely in their cause and the difference that we can make was incredibly empowering. 
Through this, I became a Surfers Against Sewage regional rep, and always come away from spending time with the other reps feeling inspired, enthused and excited about the positive changes we can make collaboratively.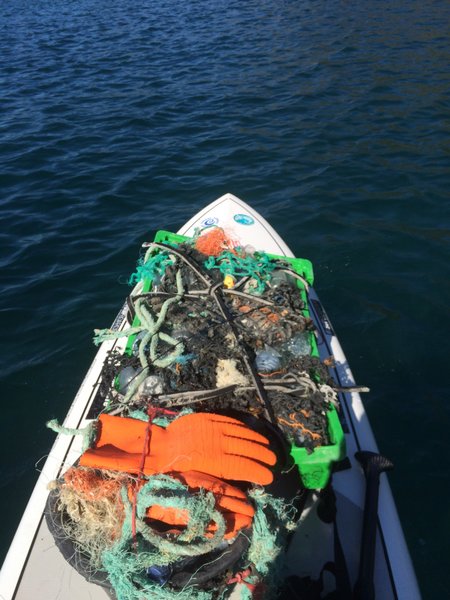 Marine litter must really get under your skin to SUP 260 miles. Why so much? And can we beat marine litter?
The marine litter crisis bothers me so much because a lot of it is so avoidable. We found hundreds upon hundreds of plastic bottles in deserted coves and beaches – and yet we have the luxury of drinking water from our taps! So a lot of what we are finding in the ocean is such unnecessary waste.
There seems to be a disconnect between what we do on land and what happens in the oceans. 80% of marine litter originates from land-based sources, and each bit of marine litter we find was once in somebody's hand. It seems so unfair that it's the oceans and sea-dwelling creatures that suffer from our unnecessary waste when we could each individually take steps to help avoid this.
And, the answer is so simple. It's about cutting out plastic water bottles and using a refillable bottle instead – it's such an easy step to help alleviate this pressure on the environment. Plastic has only been around for 60 years and yet the degree to which it is causing destruction to our ocean environments is staggering.
Can we beat the tide of plastic? The marine litter crisis is such a huge and widespread problem. The plastic that washes up onto beaches is only a tiny percentage of that which is in the ocean at large, so removing all the plastic that is already in the ocean is an unrealistic goal. However, I completely believe that now we understand the degree of the issue, we can take steps on land to prevent further flows of unnecessary plastic waste into the oceans. In the UK we are using an estimated 38.5 million plastic bottles everyday! If we can each buy and use a refillable water bottle, just imagine the impact that could have on reducing the amount of plastic that is used unnecessarily and ends up on our beaches.
"It seems so unfair that it's the oceans and sea-dwelling creatures that suffer from our unnecessary waste, when we could each individually take steps to help avoid this".
What was the weirdest thing you found on your beach cleans?
I found a plastic banana, which was a bit of a tease as we had just run out of snacks for that day! I also found a plastic duck, which I adopted as a mascot. 
It's a massive physical feat. Were there moments where you just wanted to head back to your sofa at home? And how do you feel it's affected your body?
I regularly had moments when I wanted to be under a duvet watching Finding Nemo with a brew and a pizza! But, I also had moments even during the physical exhaustion when I couldn't imagine doing anything else, and didn't want the challenge to end.
The degree of fitness gained along the way (and the way my body got used to it) was quite surprising. The first ten days or so were so incredibly difficult physically, and then there seemed to be a wall I broke through, after which the paddling became more manageable and I was desperate to get back on the board every morning. I think my body just got so used to paddling all day.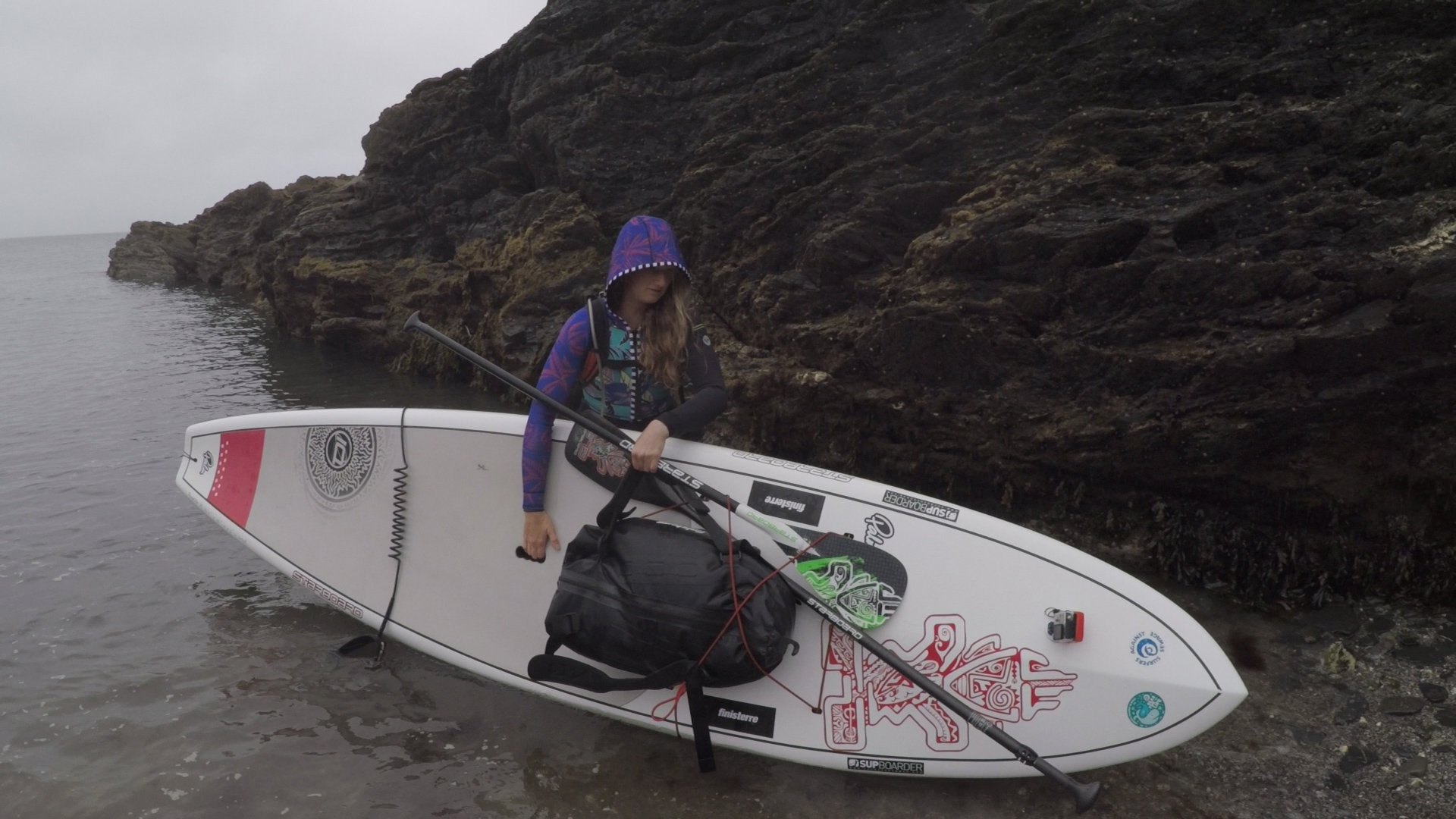 You must have experienced some scary and magical experiences. Tell us about your two extremes…
I think the scariest moment is a toss up between nearly getting smashed into a cliff and getting chased by angry seals! It was incredibly humbling being so vulnerable to the power of the oceans and the conditions, but also pretty terrifying acknowledging that despite my maximum exertion, I was powerless to the conditions.
The seals were at Lands End – as we were revelling in our achievement rounding the point, a group of about 20 seals suddenly started flopping into the sea and making a beeline for us! Normally seals are inquisitive but shy, so to have a group of big creatures splashing and grunting towards you was pretty full on! Once we had paddled away as fast as we could the whole experience had been quite hilarious!
I think one of the most magical moments was paddling across Watergate Bay with the sun setting and dolphins escorting us to our destination. We then slept under the stars, waking up periodically to the sight of the moon and the stars and the sound of the ocean. Spending so much time immersed in nature was so humbling and wonderful and gave me a lot of time to reflect on our own lives and how intrinsic nature is in them. It highlighted the importance of looking after our beautiful planet.
What's next?
Sleeping? Eating my bodyweight in pizza and watching Finding Nemo! I am looking forward to going to the National Watersports Festival in September, and hopefully engaging more people there and spreading the message of positivity that we CAN really simply make a difference.
I am also really looking forward to supporting and pushing Surfers Against Sewage's Message In A Bottle Campaign, which calls for the introduction of a plastic bottle deposit return scheme. This scheme has proven to be highly successful in other European countries, massively increasing recycling rates of bottles. It will hopefully prevent a large proportion of them finding their way into our oceans.
I would also like to paddle or take a boat back to some of the stretches of coast that were lined by inaccessible beaches. They were so covered in marine litter that they appeared multicoloured from the water. I'd like to return and shift some more of the rubbish that litters the beaches and endangers wildlife there.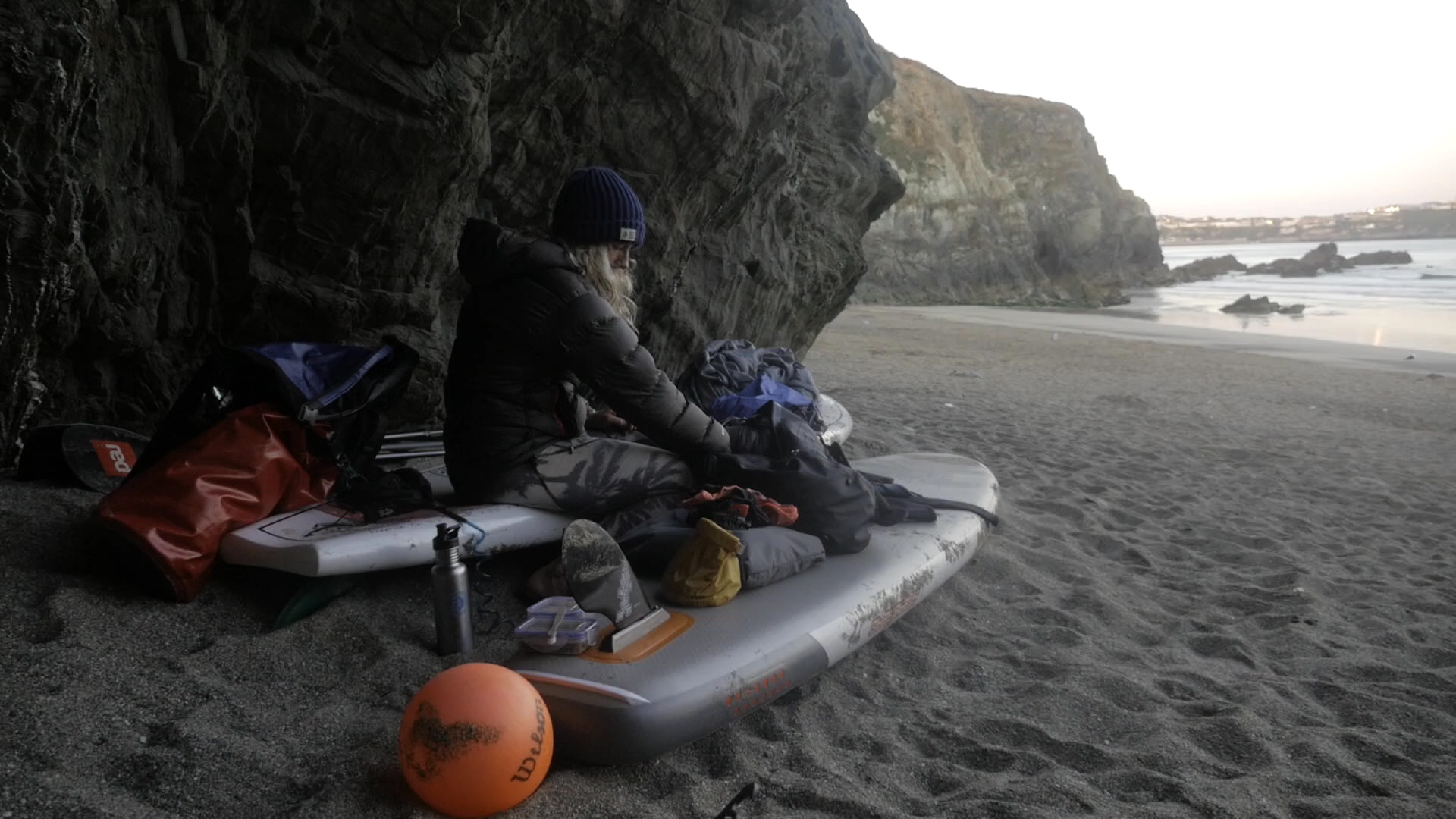 ---
Inspired as much as we are by the awesome Cal? Then dig deep for our oceans –