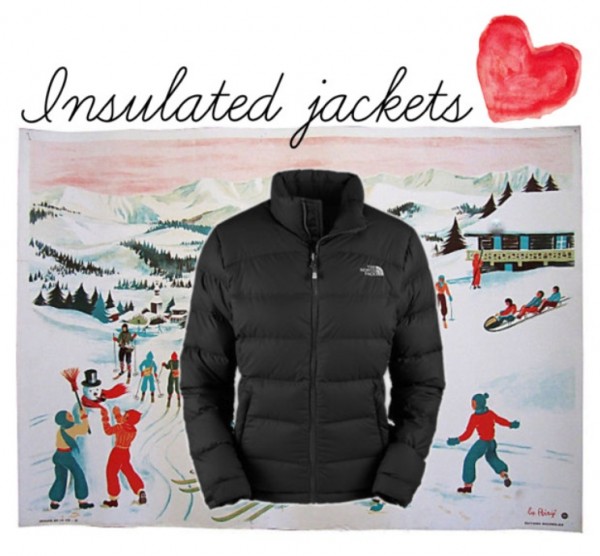 Whether you're hitting the slopes or tackling the shops, a decent winter jacket is a vital bit of kit. However, there's no point denying that a ski coat can be a costly item, especially if it's down insulated. Unlike the coats you buy on the high street, the quality of these items cannot be overstated. By investing in one from a trusted brand, you can rest assured it will last you many winters to come. They really will last for countless years and actively keep you warm and protected from the cold wind, snow, and rain.
Due to the level of money you may be parting with, it's important to do a bit of thorough research first to make sure you are happy with your ultimate choice. So allow this brief guide to show you and explain the various things to consider before parting with your hard-earned cash.
1- Length
Purple / Black / Red // Purple / Black / Blue
Insulated jackets can vary in length and so depending on your needs, you may want to consider what activities you are planning on using your jacket for.
Down jackets are best when you are exposed to the cold while not burning much energy, such as walking the dog in winter, visiting cold climates, or having a campfire at night. A long jacket will protect all of your core and thighs, locking in as much heat as possible. Jackets which end at the waist are ideal for winter sports as they provide freedom of movement.
2 – Insulation
Grey / Blue / Black // Red / Blue / Black
 
Deciding between synthetic or natural insulation can be a tricky business. Here is a brief run down of the differences and their qualities.
Synthetic
Pros: Very resistant to moisture, dries quickly and stays warm even while wet, does not require specialist cleaning and most likely cheaper than down jackets.
Cons: Shorter lifespan than down as loft degrades faster and cannot be reinvigorated, bigger pack size and significantly heavier than down.
Variations: PrimaLoft, PrimaLoft Eco/Sport/One, Firewall,
Down
Pros: Best warmth to weight ratio, packs down far smaller, down can be specially cleaned (extending a jacket's lifespan greatly), more comfortable to wear than synthetic which can get a little bit clammy.
Cons: It is not warm when wet, takes a long time to dry and it is more expensive compared to synthetically filled jackets.
Variations: Ranging from 400-800, the lower end is used for budget insulation in sleeping bags, the higher end is the highest quality money can obtain.
 
3 – Hood
Pink / Blue / Pattern // Green / Black / Blue
Depending on your personal preference, you can pick a jacket with or without a hood. Ones without tend to have a high collar to protect your neck but allowing you to chose whether to wear a hat or not. If you do want a hooded coat, be sure to check whether it can be removed or not as this can be a deal breaker.
 
4- Style
 Brown / Pink / Navy // Nordic / Floral / Geometric
 
Do you want to make a statement or shout out loud with a bold print? Either way, there are plenty of ski jackets to suit your style. From block colours to nordic patterns, there's sure to be something for everyone.

 
5 – Gilets
If you're looking for a body-warmer, a gilet is a great compromise between full-on warmth and style. It can be worn over jumpers or fleeces that you already own and can be used all year round, as the British summer inevitably will still be chilly.