If you've ever dreamed of joining the O'Neill team, you might want to look away as a penguin has beaten you to it. The unusual addition to the UK O'Neill team is a 14 year Humboldt Penguin named Ralph, who is a permanent resident at Marwell Zoo.
The penguins normally moult every year, which usually takes between four to six weeks to complete. However, Ralph loses all his feathers in the space of a few days, so new ones do not grow through in time, exposing his pale pink skin to the sun, and the snow.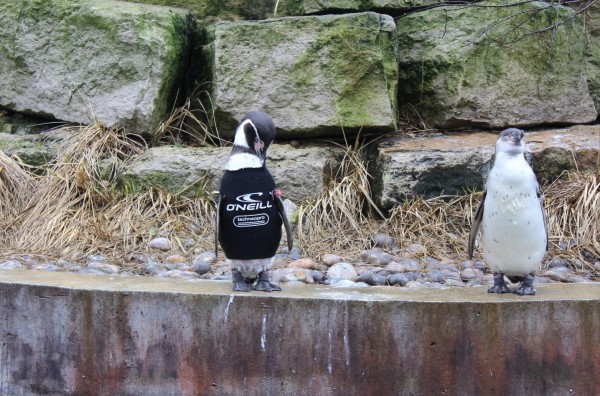 Over the past few years Marwell Zoo have been protecting Ralph with custom made wetsuits and so when O'Neill heard that Ralph was on the lookout for a new one they were more than happy to oblige.
Anna Ing, Team Leader of birds at Marwell said: "Ralph was in desperate need of a new wetsuit as his old one was starting to fall apart- his wetsuits see a lot of activity with him constantly on the go, swimming, climbing rocks and preening! He certainly looks the part with his custom made O'Neill wetsuit!"

Steve Peters, European Marketing Manager O'Neill Wetsuits comments "At O'Neill we strive to help and support marine habitats as well as understand the important relationship between the sea and the external environment. It was an absolute pleasure for us to provide Ralph with a new wetsuit and in celebration we have made him an official member of the team, after all, he is the ultimate Coldwater Specialist".
Ralph and penguin partner Coral have already been busy preening his new O'Neill wetsuit!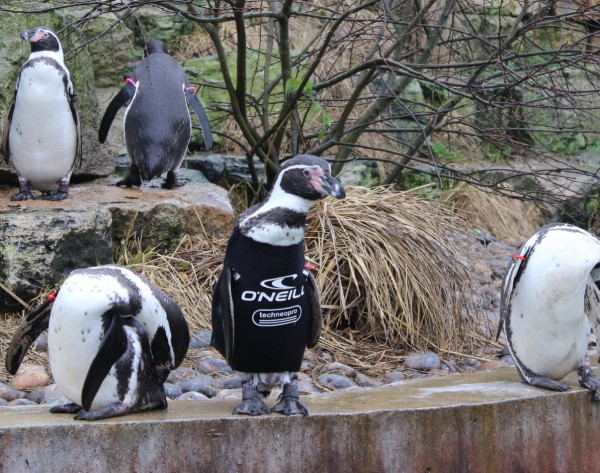 If you're feeling jealous of Ralph's dashing new winter look, don't worry, we have a wide selection of wetsuits on our site. Watch the video below to see Ralph the penguin in his, and decide whether you want to follow his sleeveless style, or go for a thicker model.