Who hasn't played the all time classic and beloved 'Super Mario Bros' video game franchise from Nintendo? 30 years after the first release, the game still excites new generations of gamers. In this video, parkour athletes Christian Russell and Ronnie Shalvis dressed up as Mario and Luigi and performed parkour stunts all around Salt Lake City to create a modern, real-life version of the game.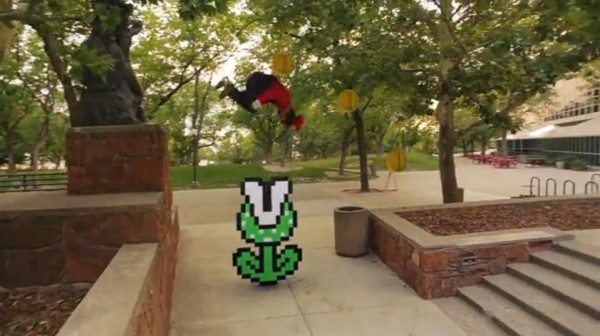 The moustached duo can been seen collecting coins, jumping on mushrooms, flipping and diving through Salt Lake City while dodging fireballs and even throwing them at their enemies.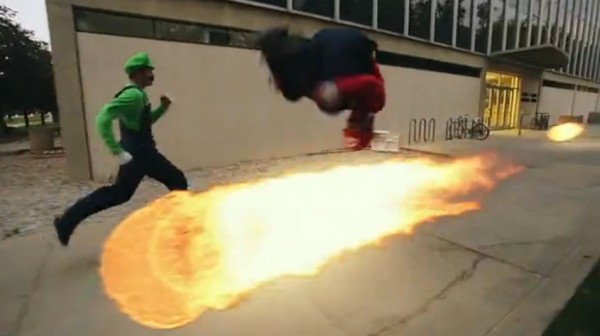 Nintendo released its own Luigi parkour video on the same day with fewer views than Mario Bros Parkour. The video was produced by Warialasky Studio, which did all the directing, editing and graphics. Warialasky used FumeFX to create the flashy 3-D fireballs – a visual effect that blew people away.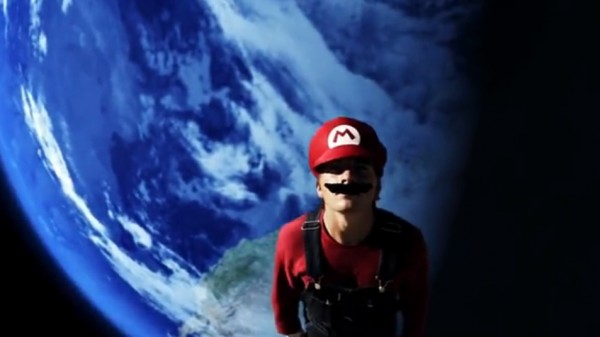 The majority of video scenes were shot at the University of Utah, which has 'amazing architecture and tailored-made gaps' Russell said.
But for all their prowess as a studio, the success of the video and the gripping nature of the piece overall, what was Warialasky's one regret? The hats fell off too much.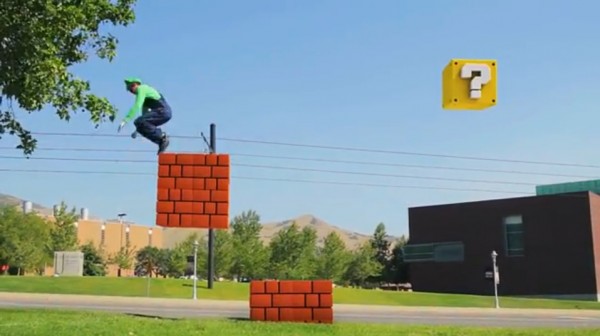 We think this is one of the best videos we've seen the last few months.

 
Watch more amazing creation from Warialasky Studio on YouTube.
Read Ronnie Shalvi's interview about Star Wars Parkour.