The elite of cliff diving are back for another year and are getting prepared for the most amazing mid-air acrobatics you've ever seen in your life!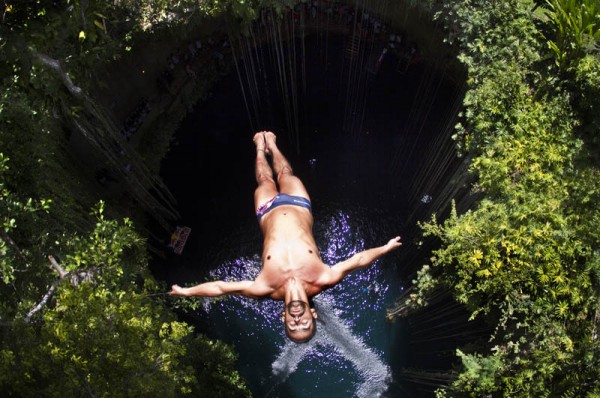 Cliff diving, as you might have guessed, is jumping from great heights while squeezing in as many advanced acrobatic moves as possible before securing a smooth entrance to the water. The most competitive contest, where some of the best athletes in the world participate, is the Red Bull Cliff Diving World Series. In this year's event, eleven athletes from nine countries with aged between 25 and 38 years old will compete by performing their breathtaking stunts in seven different locations throughout the world.

The island of Corsica will be the first stop of the Red Bull Cliff Diving World Series 2012. France has been an integral part of the World Series calendar ever since La Rochelle hosted the very first competition back in May 2009. Now in its fourth year, the world's best cliff divers come to France for the series opener at City wall of the St Francois headland on Saturday 23th of May.
The nine times Olympic gold medallist and two-time Red Bull Cliff Diving crown owner, Orlando Duque is back and ready to seek revenge from Gary Hunt who won the 1st place in Red Bull Cliff Diving World Series 2011 in Athens.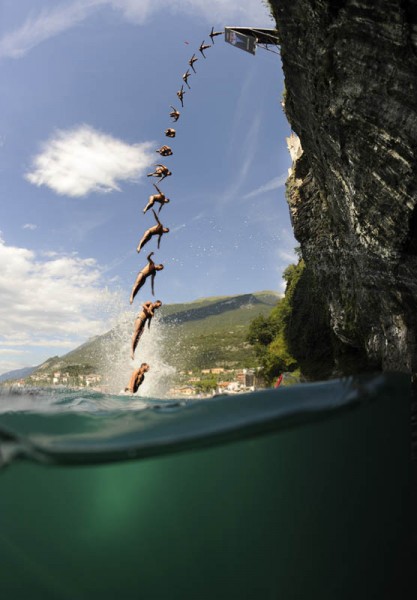 A couple of steps onto the ramp, the toes gripping edge of board, the heart is racing, the eyes are closed and… we have lift off! The flight only lasts three seconds but those three seconds are full of soaring acrobatics, before hitting hard the water's surface. That's the absolute sense of freedom!
Cliff diving's enthusiasts, and many more, will have the opportunity to see their idols in seven countries with the grand finale touching down on Arabian waters for the very first time. Wadi Shab contains seven pools of spectacular emerald-green water and we will see if anyone's able to topple Gary Hunt.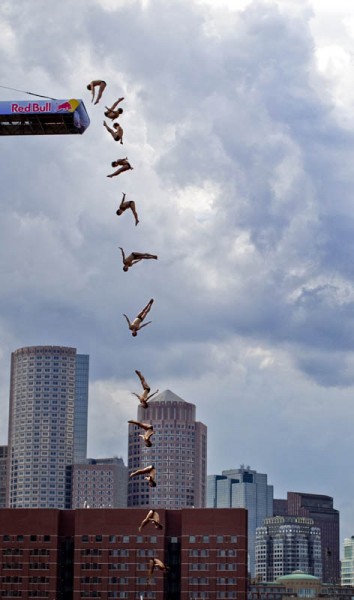 Becoming a Red Bull cliff diver is not the simplest thing in the world as not only do you have to have the right body and technique, you definitely need to have a brave heart. If you are planning to become a professional cliff diver make sure you learn to dive under professional supervision and always make safety your first concern before taking on Mother Nature's big obstacles. Also, always make sure you tie your aqua shorts tightly to avoid any embarrassment…